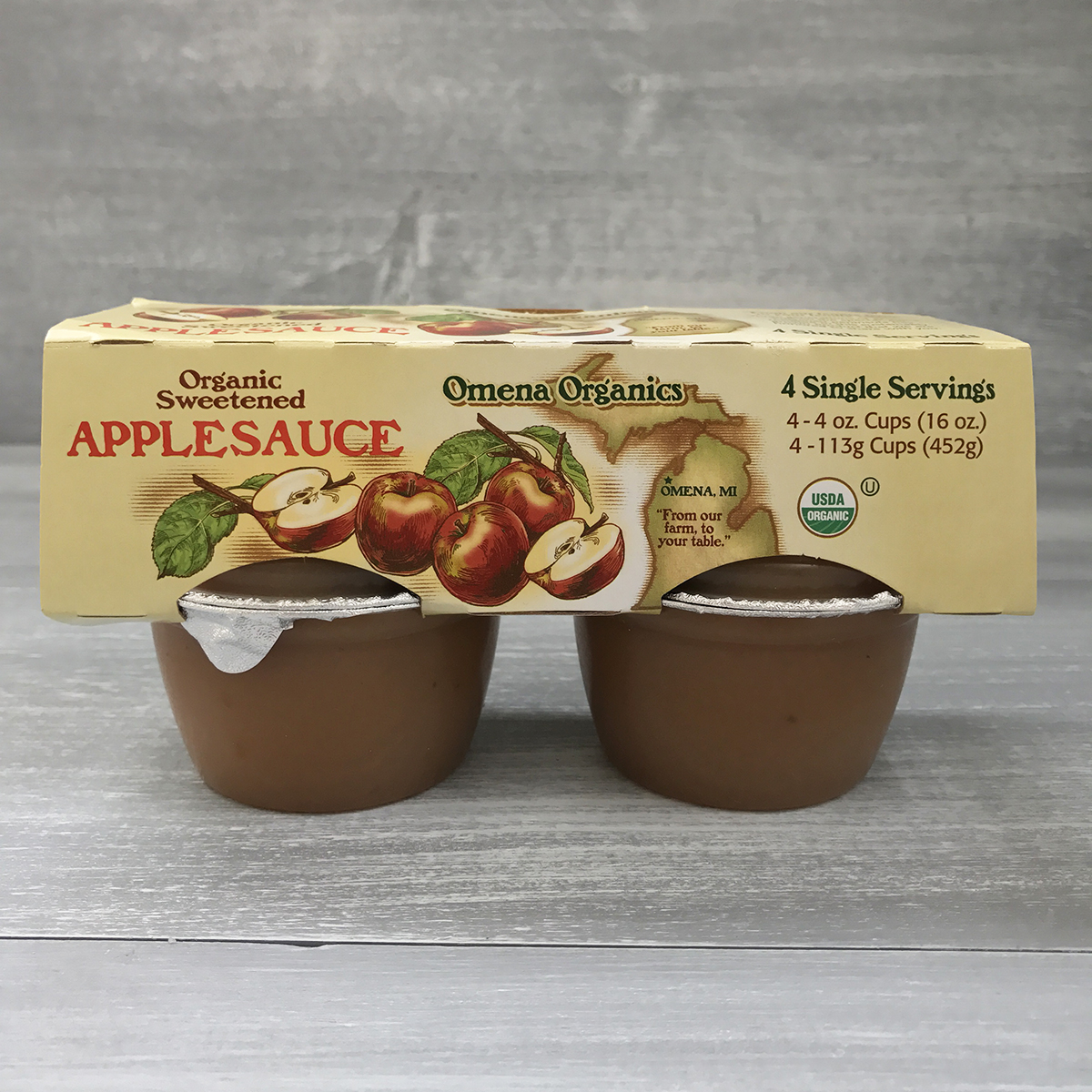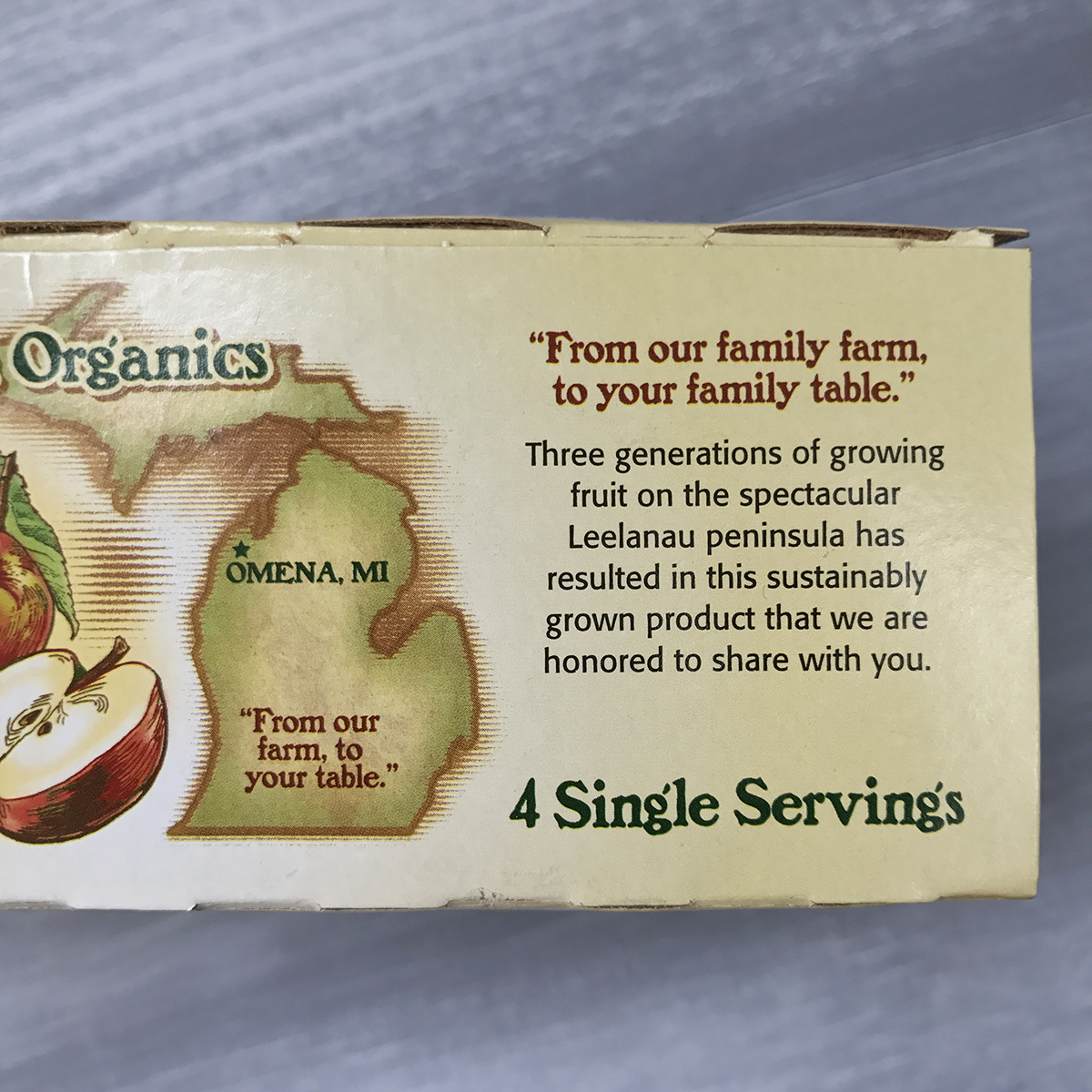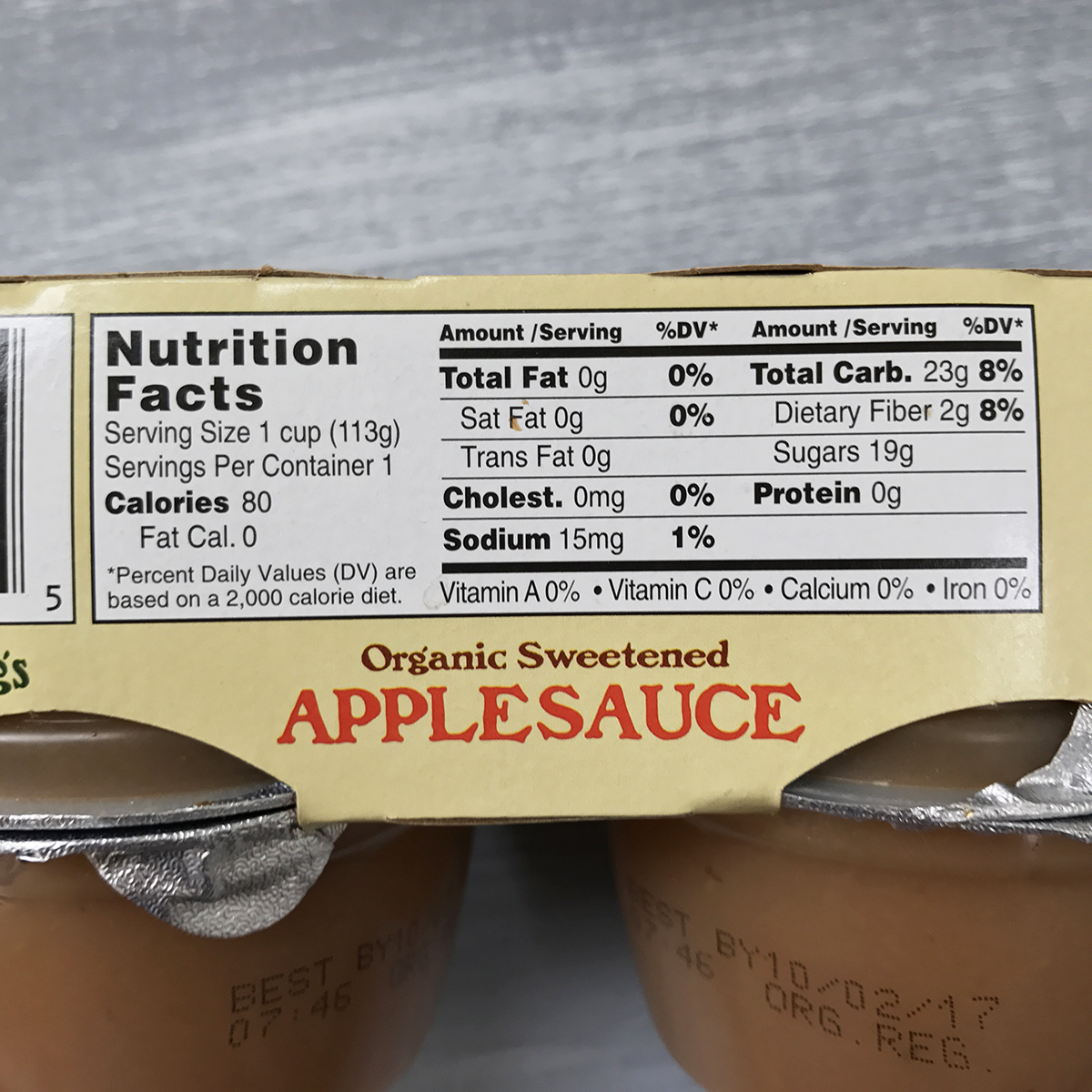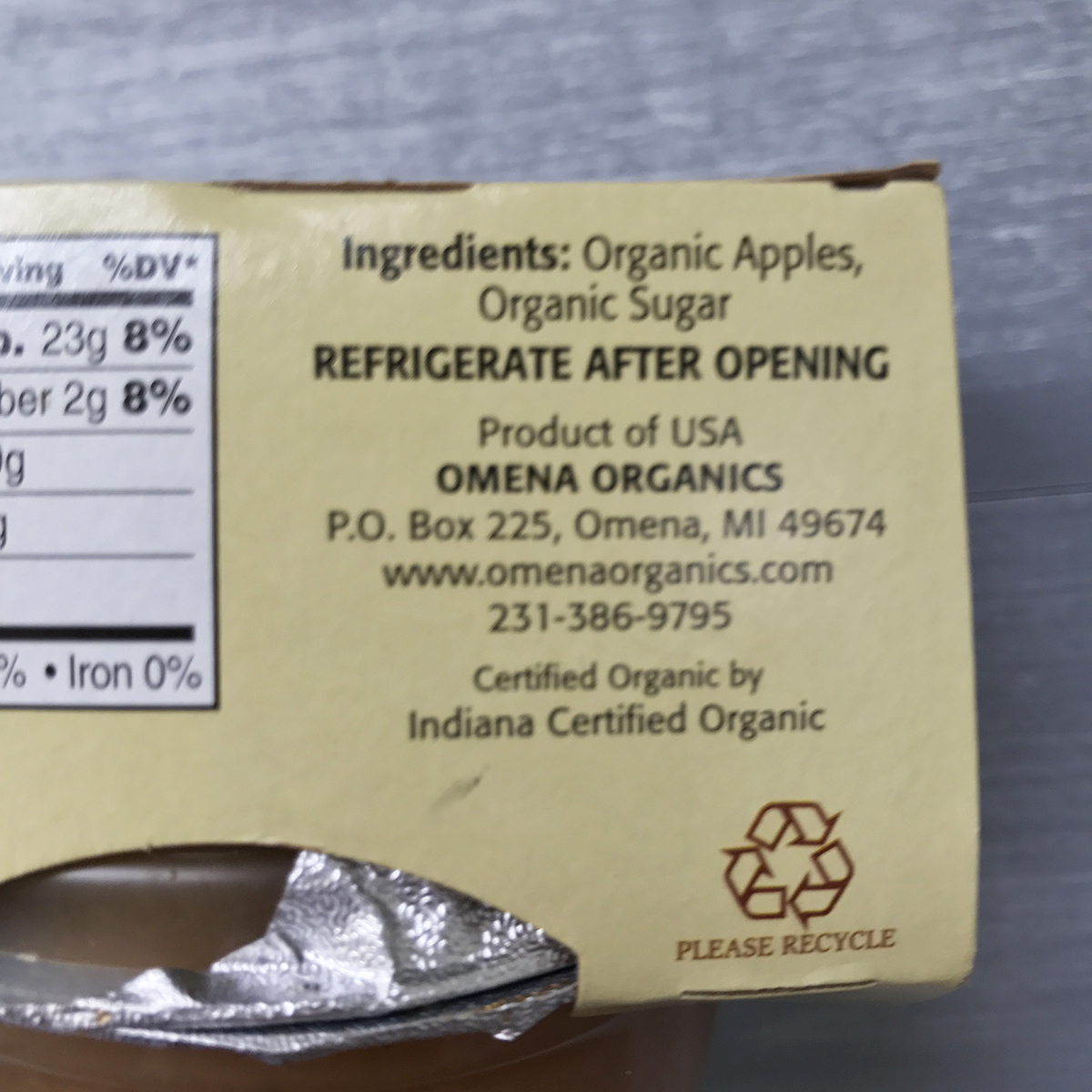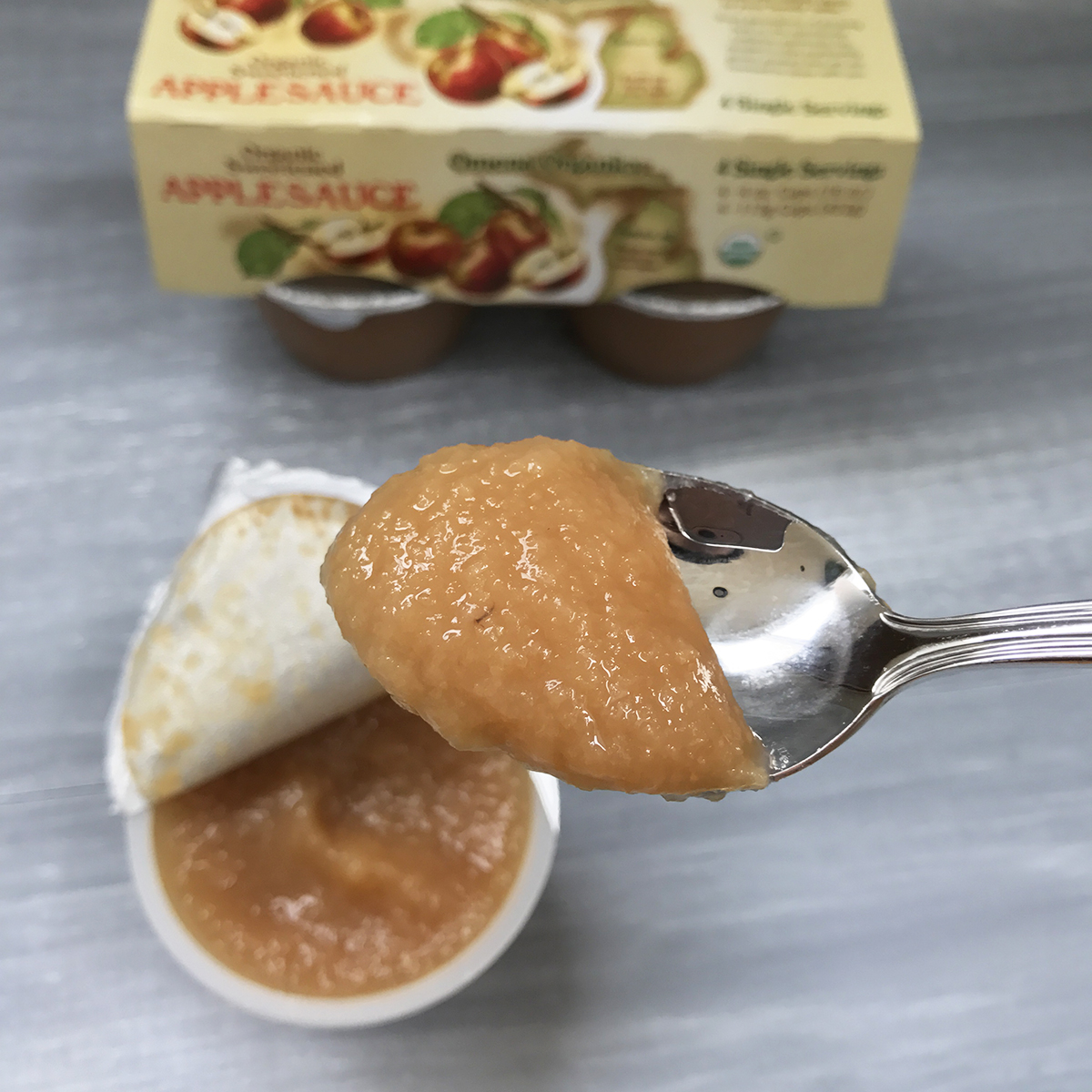 Manufactured by: Omena Organics
Ingredients: Organic Apple, Organic Sugar and Water.
Made In: USA / Michigan
I ordered these in my Door to Door Organics order, and I absolutely loved them. They are a little sweeter than what I am used to, but I didn't mind. They have an unsweetened version as well. The applesauce is thick and delicious, and I love that it is organic & made in Michigan!