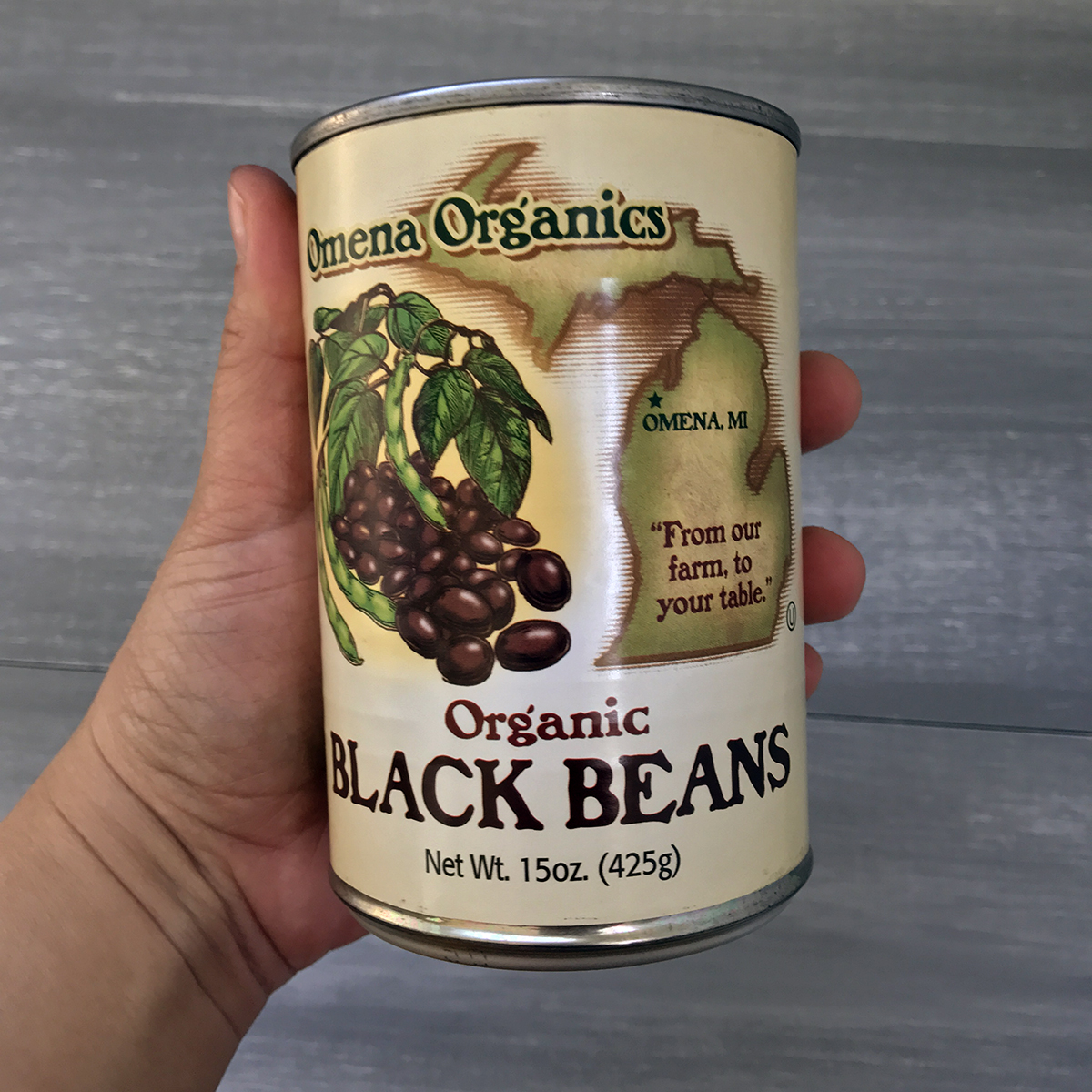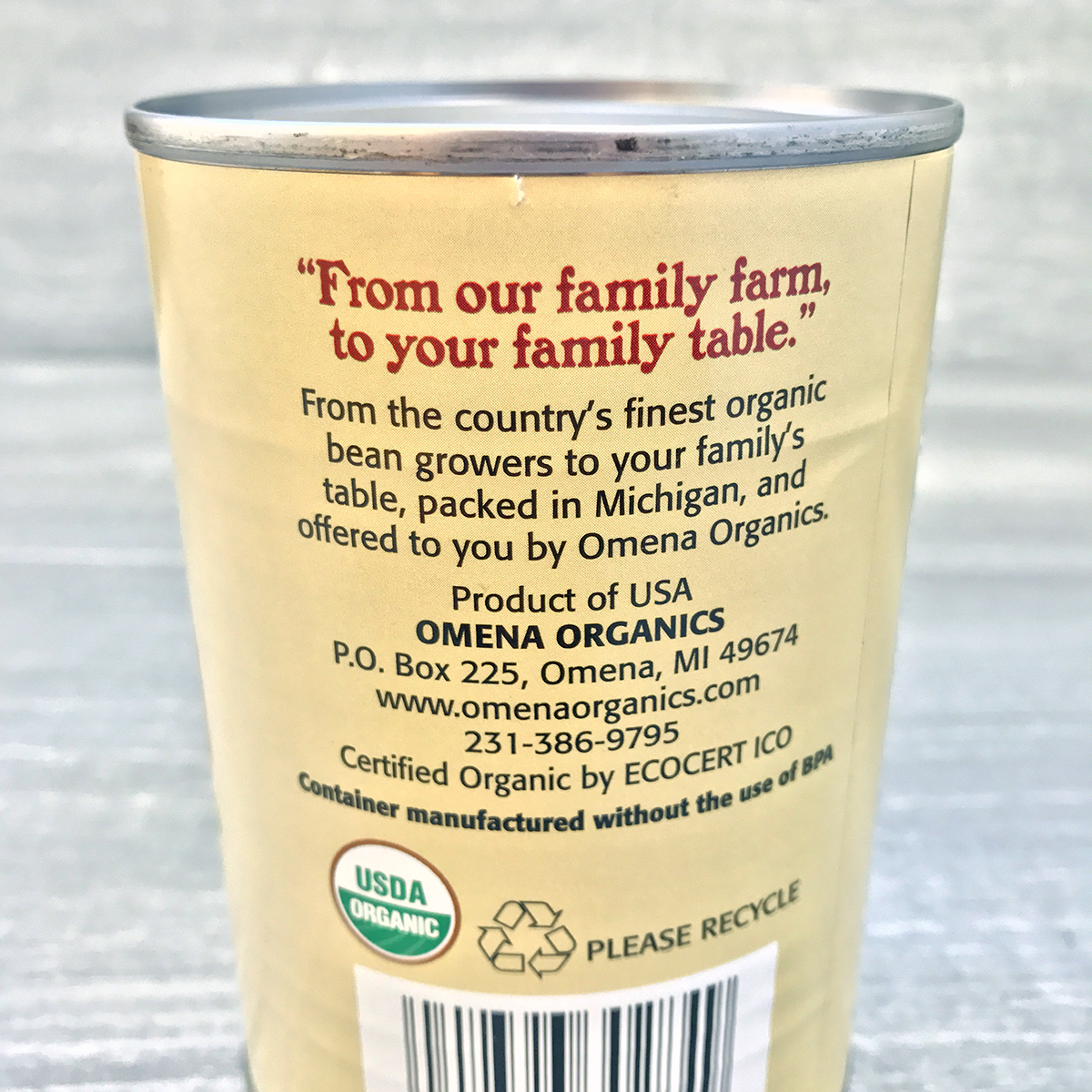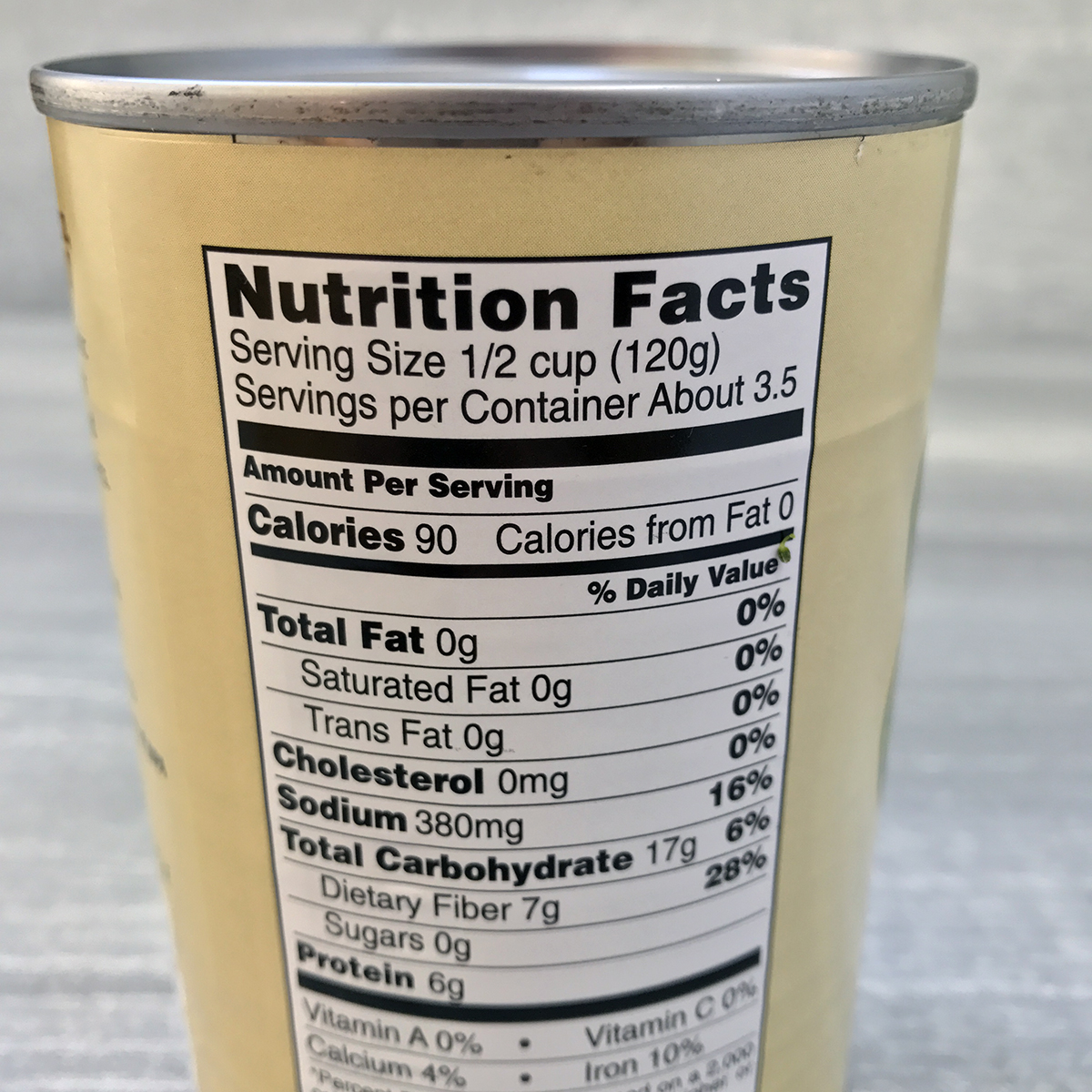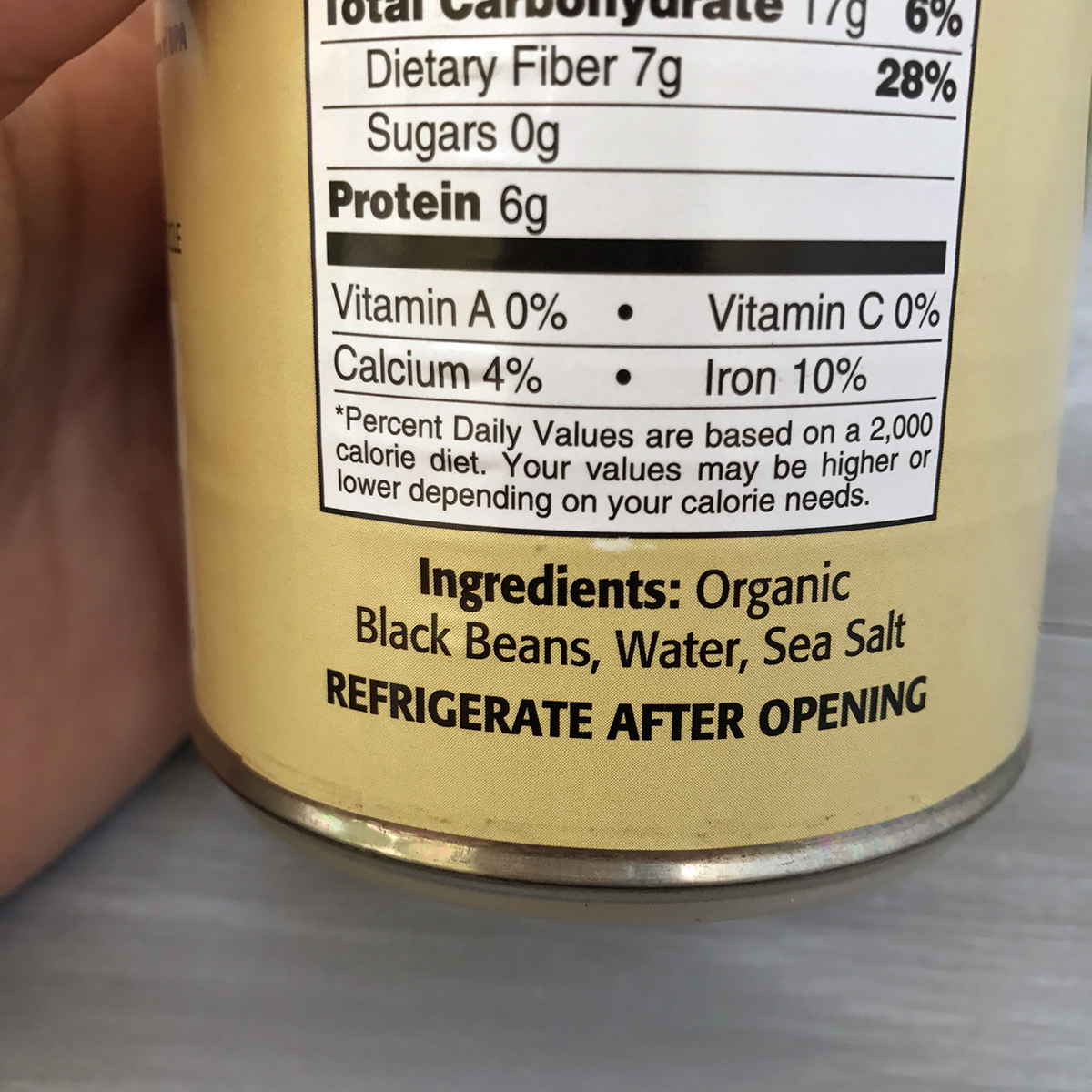 Manufactured by: Omena Organics
Ingredients: Organic beans, sea salt
Made In: USA / Michigan
I came across these at Whole Foods. I was happy to see a been product made in Michigan from the Leelanau peninsula. I found the salt in them to be mild, which is perfect, because we are a low salt household. I usually wash all my canned vegetables anyways to remove all the salt. The can lining is BPA free, which is a must for me. I try to stay away from canned foods, however, for beans I make an exception, especially since I use them in low quantity.