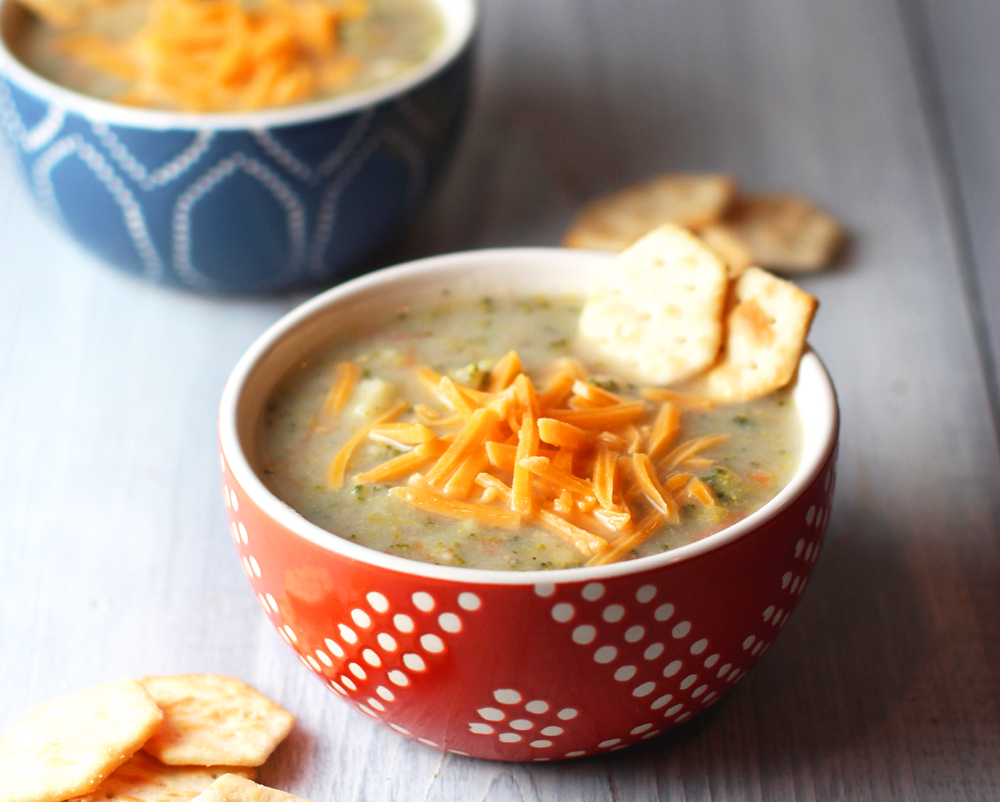 You have to make my easy creamy vegan broccoli soup recipe. Broccoli cheddar soup is one of my winter ultimate favs, but it always feels too heavy and rich. I always feel like I shouldn't be eating it, so I wanted a guilt free version.
This soup is full of vegetables, the good kind that have great anti-cancer properties. The creamy base is made using cauliflower. We eat cauliflower weekly, mostly roasted. So this is a nice way to sneak it into a dish. It comes out so luscious and creamy, you wouldn't even know it was vegan.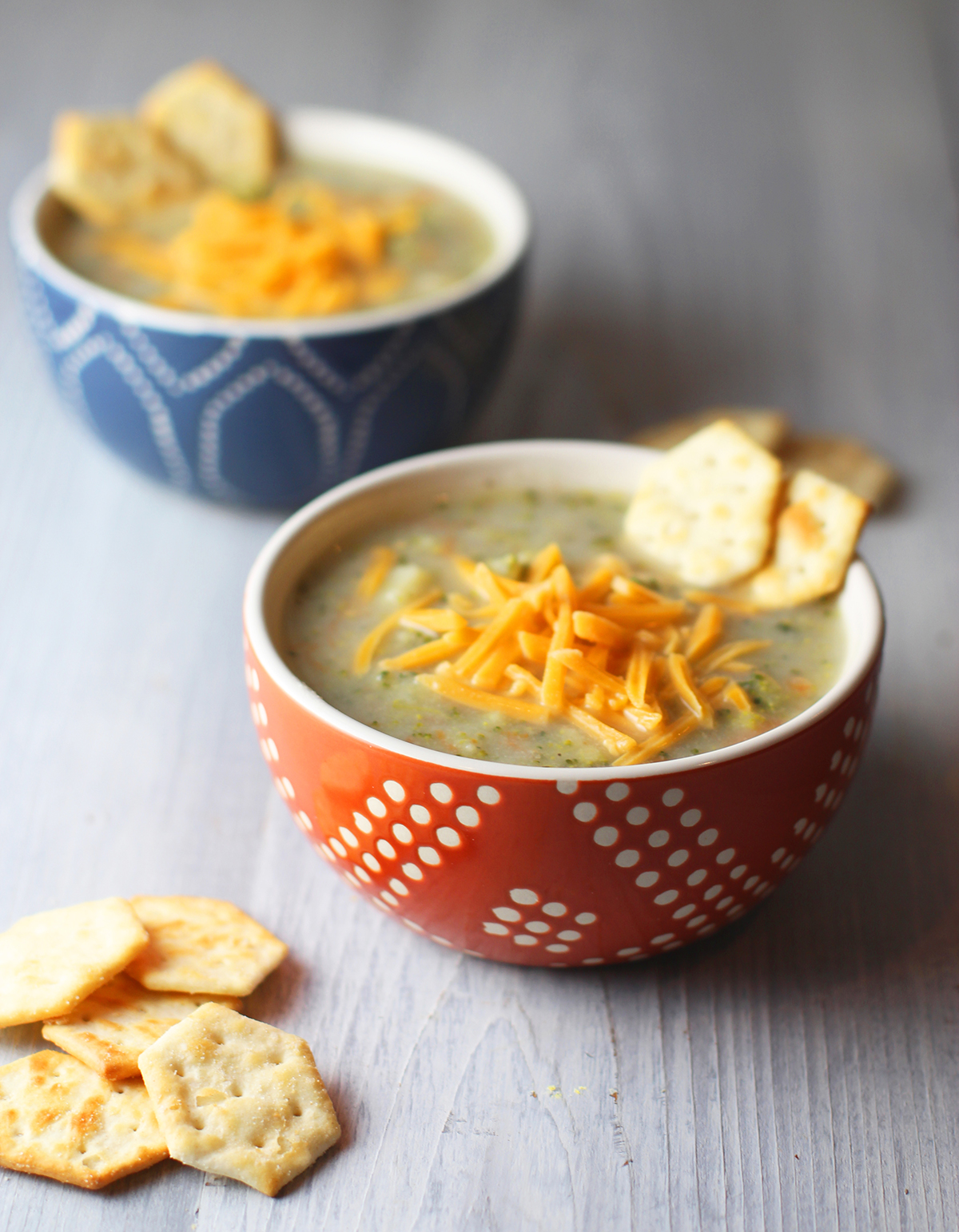 I tend to use the cauliflower sauce base for other things like a sub for Alfredo sauce, and a base instead of cream when making dishes for Sam. There is no end to the ways you can use this. It is absolutely delicious and satisfying, and I go in for second helpings without calorie counting (not like I actually calorie count lol).
I said to add garlic powder, but if you have actual garlic on hand, it makes it even better. The smell of the house when you cook garlic is always the best. I can never get over it, am I right?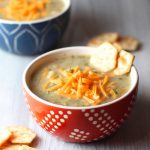 Creamy Vegan Broccoli Soup Recipe
Print
Ingredients
6

cups

cauliflower florets

6

cups

water

4

cup

broccoli

1

teaspoon

garlic powder (or cooked fresh garlic)

1

teaspoon

salt

½

teaspoon

pepper

½

cup

nut milk (I prefer coconut, not the canned)

1/2

cup

shredded carrot

1

tbsp

vegan cheese (optional)
Instructions
Place the water and cauliflower in a pot and boil it for ten minutes. Remove the cauliflower with a slotted spoon. Do not discard the water and keep it in the pot.

Add the cauliflower to a food processor or blender. Puree the cauliflower, garlic powder, salt, pepper and milk with one cup of liquid from the pot.

Add the broccoli & shredded carrot to the pot, and add the white sauce from the processor/blender. Bring to a boil, and lower the heat to a simmer for 30 minutes.

Sprinkle the cheese on top when you serve.