How cool is this iron brand I had made to brand bread, cakes, cheesecake and other food?! I just got it today and started playing with it right away. I still need to work on technique but let me explain how you can easily brand your own food.
Disclaimer:  This post may contain affiliate links, which means I may receive some monetary compensation if you make a purchase via an affiliate link (at no cost to you). Not enough for a pony, but it should help with some ice cream. From more information read my disclosure policy. Thanks for your support!
First of all, I purchased it on Etsy from a seller in Hong Kong (use code 4MIRACODE to get a free handle). I got a 50mm stamp with a handle (handle is not automatically included). You can also get an electric heating tool so the branding iron doesn't need to be heated, however, if you are not using it often it is not worth the extra money. I heated mine for 5 minutes over the stove. But you really do need the handle, it is impossible to hold and use otherwise. Since I went with the biggest size they offer, they were nice enough to include the handle for free (use coupon code 4MIRACODE for a free handle).
So, I sent over the png to the seller, they were very responsive, and once my order was placed it was a pretty quick process. It did take me 3 weeks to get it, but not because of the seller, they made it and shipped it right away. It looked like it was held up in customs for a couple weeks, which was fine, I wasn't in a rush, just excited to use it!
It took some trial and error, but I learned the iron really needs to be hot, and I swipe it really quickly with oil so the bread will not stick to it. That happened initially while I was playing around with it, the sticking of the bread that is. I was testing with some cheap buns, I plan on getting some brioche buns for my veggie burgers. Pretty fun, right?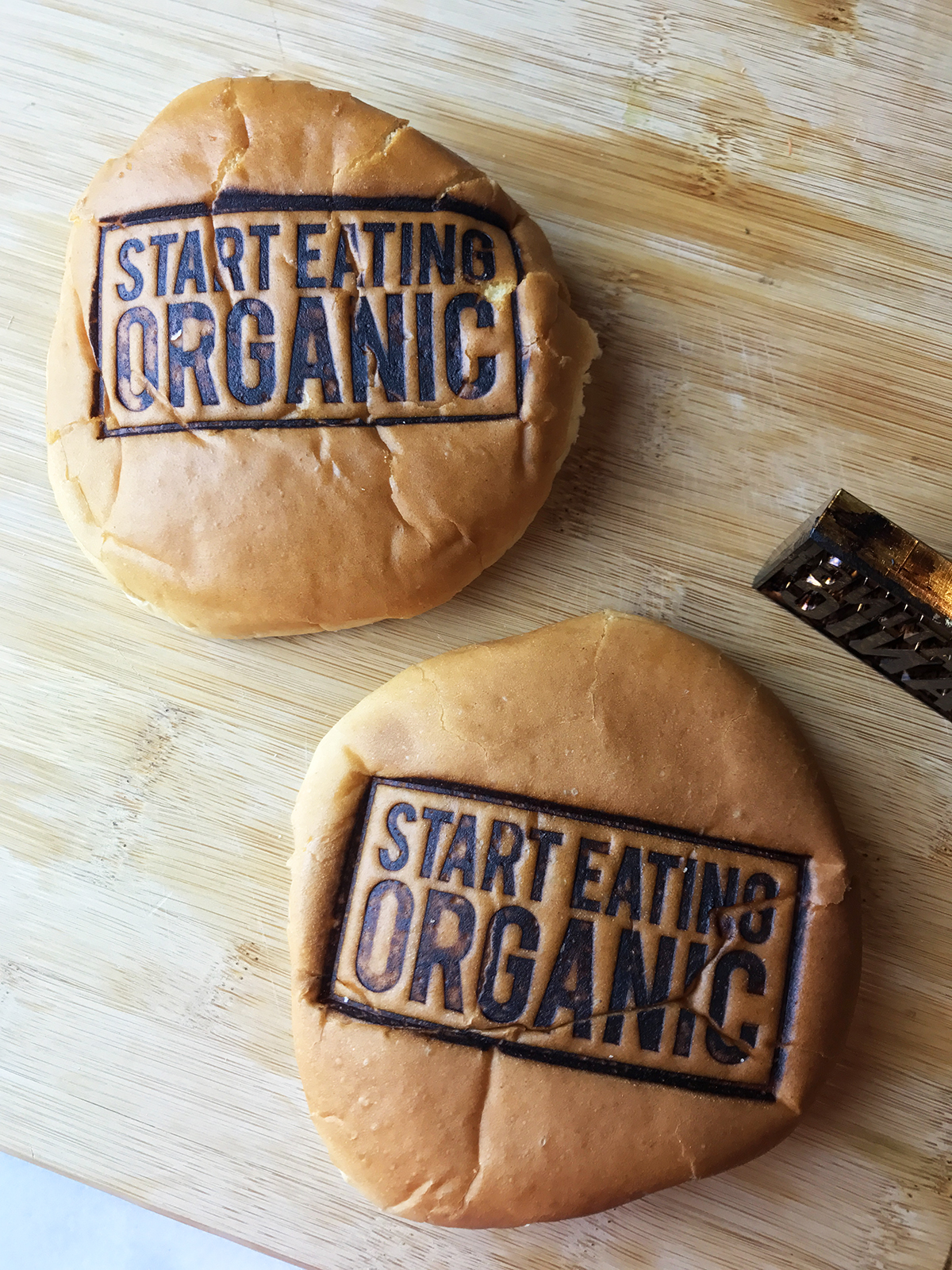 Use coupon code 4MIRACODE for a free handle with your purchase!