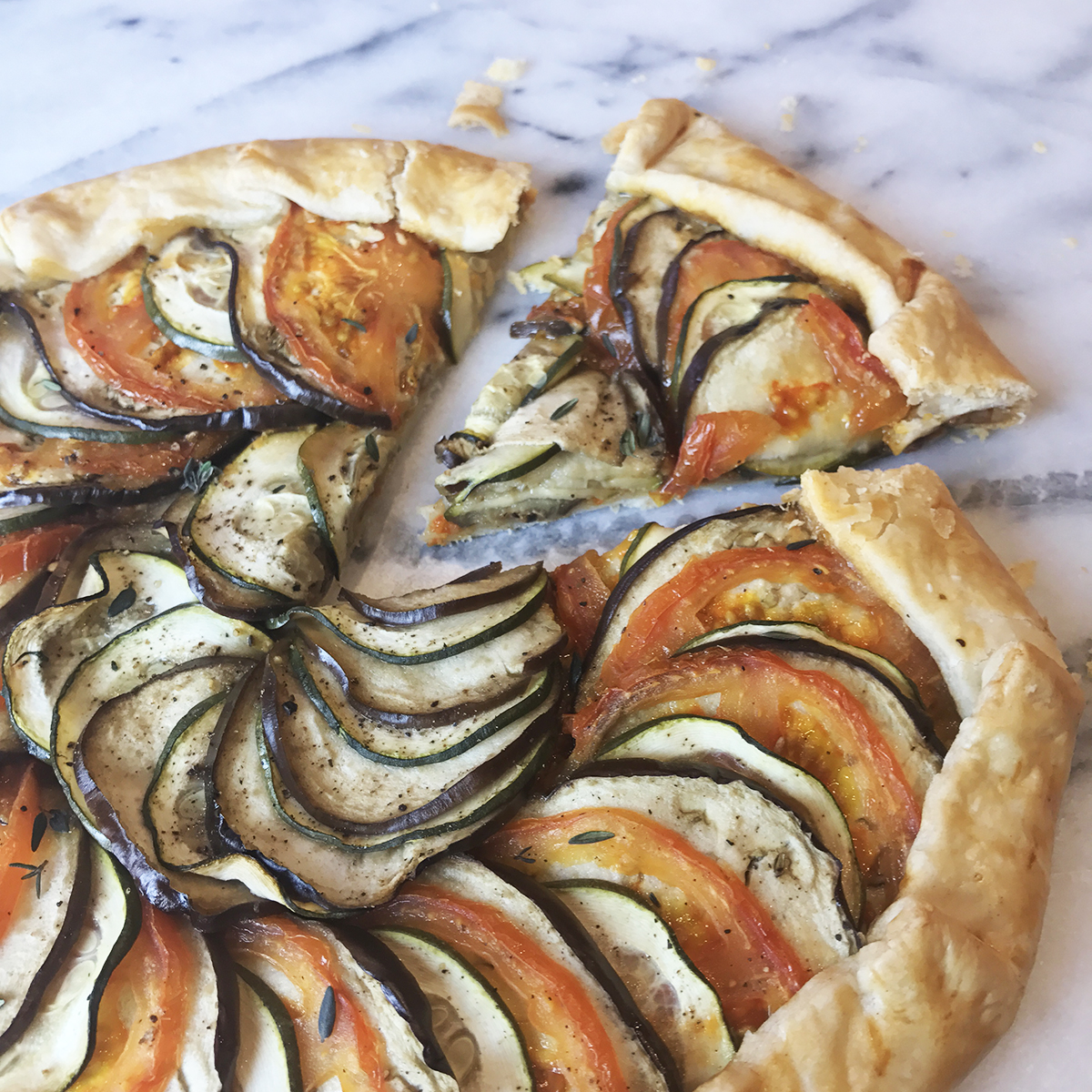 Everyone has seen Pixar's Ratatouille movie, and the now infamous ratatouille dish, but have you ever wondered, how to make ratatouille? I believe it is originally a rustic Provincial French stew and it usually looks more rustic that what you see. The movie made a more elevated style popular (confit byaldi, in case you are a nerd like me and get a kick out of knowing these things). I first saw the recipe on ChefSteps. I've wanted to make this ratatouille recipe ever since.
When I got a red pepper, eggplant & zucchini in my Door to Door Organics veggie box this week, I was like for sure it's a sign. A ratatayayayatouille sign. Honestly, so much fun saying ratatouille. And in true Mira form, I had to put a twist on the whole thing, so I made it into a tart! Ok, no more blabbing, let's get started!
Slice up a red pepper and onion, and sautee with a load of garlic. Then puree it to make the sauce.
While that's cooking, slice up the zucchini, eggplant & tomatoes, thinly, so we can layer them next.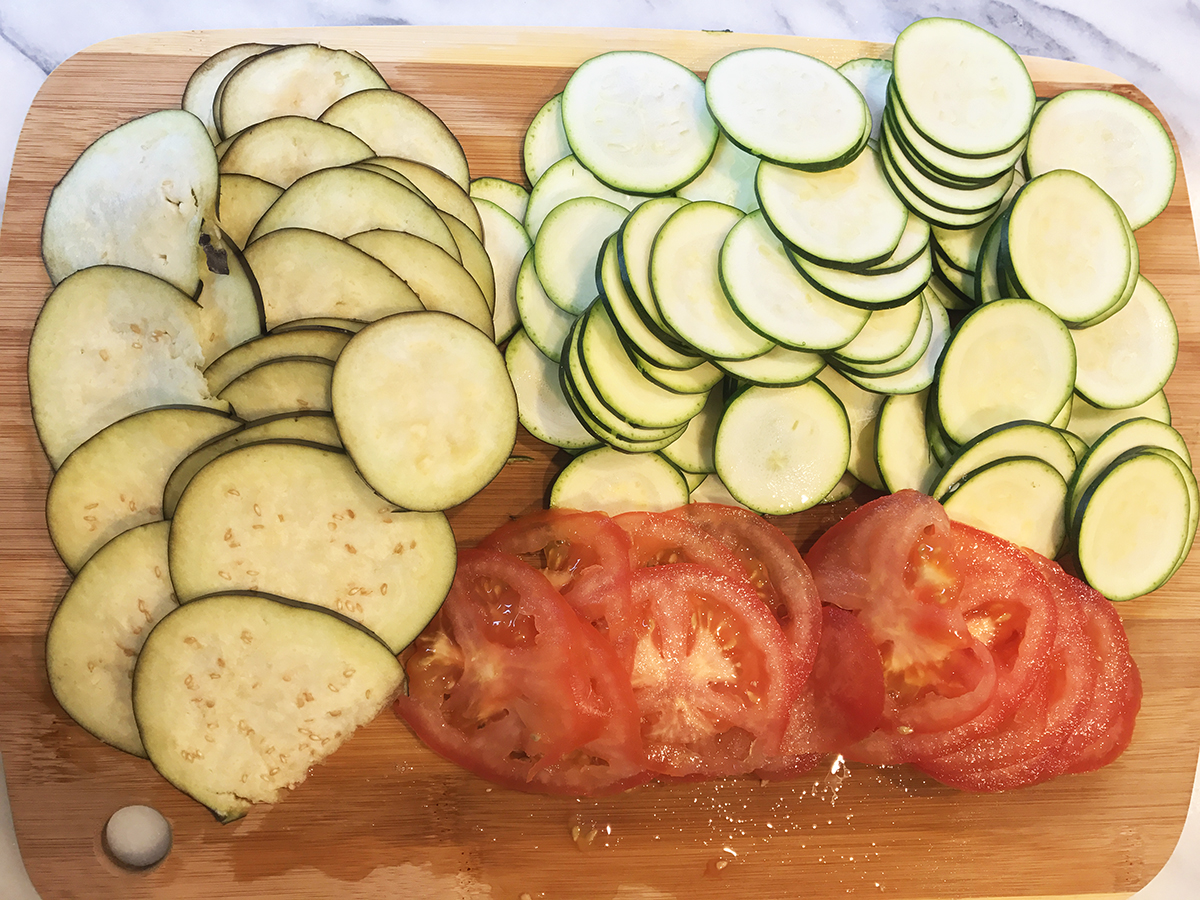 Take a pre-made pie crust (or make your own, I usually make my own, but I had a feeling this would be time intensive as it is, and I wasn't wrong)…so take the pie crust and lay it on a baking sheet. Spoon the sauce onto it as you would a pizza, leaving the edges visible. Don't add too much so it doesn't get soggy.
Then take a zucchini chip, eggplant, tomato in that order, and continue layering all the way around. After you layer the whole thing, fold the edges over. Then brush an egg wash on the edges, sprinkle some herbs on top, loosely cover the top with parchment paper and bake! It takes a while (90 minutes to be exact), but it is so. worth. it.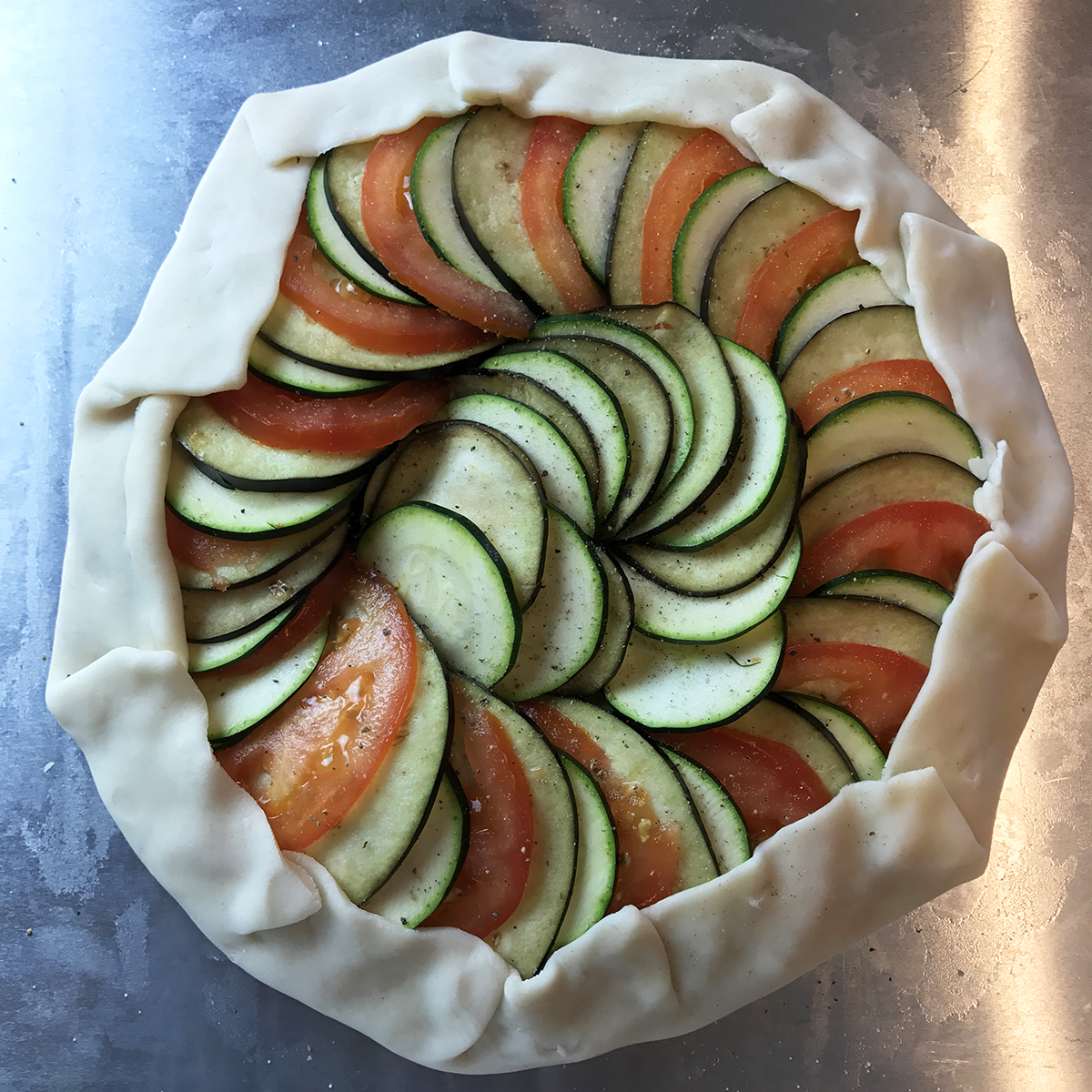 This is absolutely amazing, no joke, I can't explain it. Its flavors are familiar and new all at the same time. I even had a slice of it cold and it is just as good. The house still smells delicious even hours after making this. It was a bit work intensive and time consuming, but totally satisfying and gratifying. For one, it looks gorgeous and like art, you will feel like a 5 star chef, second the flavor makes it feel luxurious and not like the simple ingredients that are in it. Plus, the addition of a pie crust, next level, right?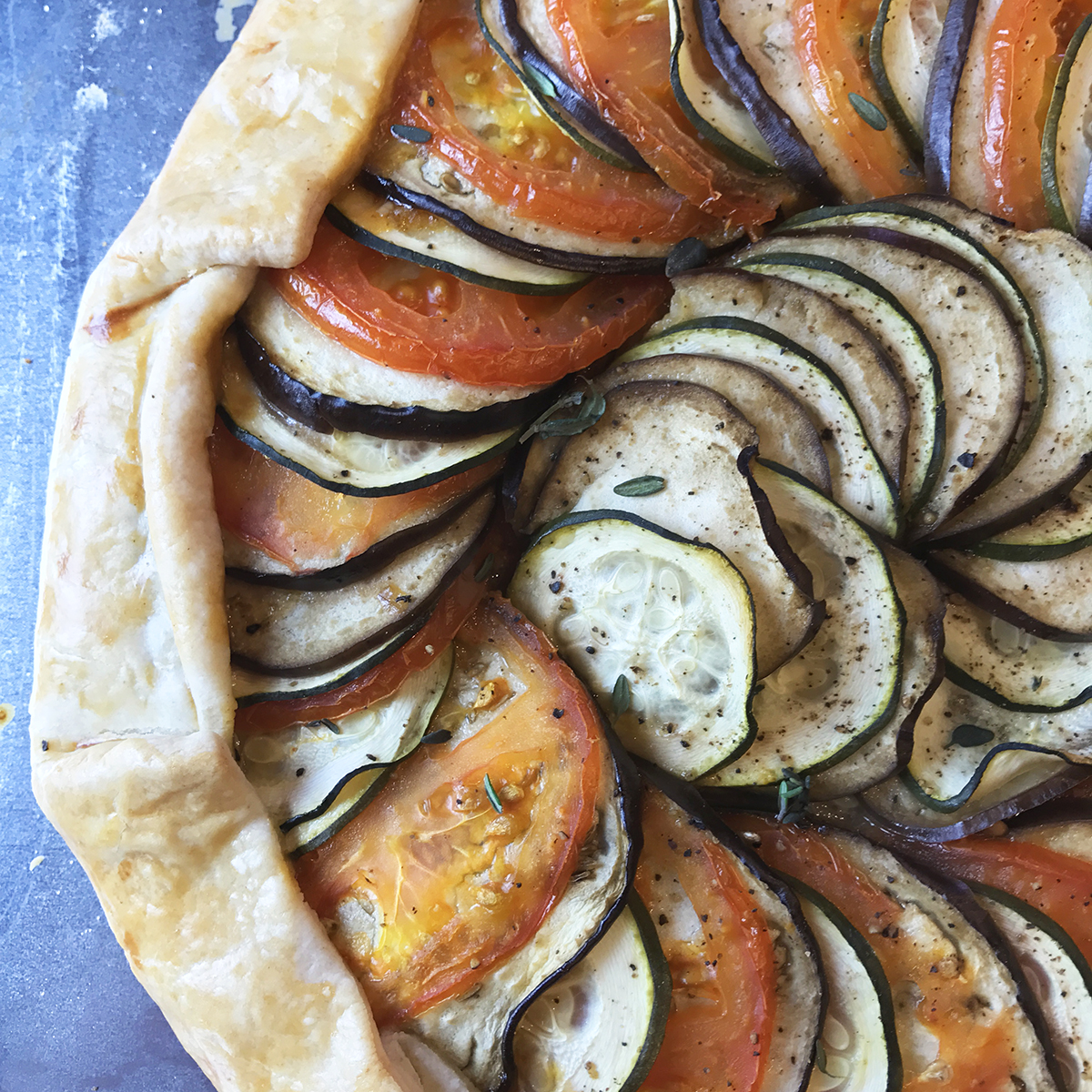 What would you add to the slices? I think potatoes would work great, especially if your not using a crust, and then a sprinkle of cheese. Oh the possibilities. What would you use?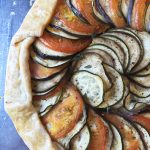 Ratatouille Tart Recipe
Print
Ingredients
1

zucchini/squash

1

eggplant

2

tomatoes

1

white onion, sliced

1

red pepper, sliced

6

cloves

garlic

fresh thyme

salt to taste

olive oil

1

pie crust (gluten free optional)

1

egg
Instructions
Preheat the oven to 300 degrees Fahrenheit.
Sauce
Add some olive oil to a pan, and sautee the onions, red pepper & garlic over medium heat until the softened.

When done, add to a blender with some olive oil & salt and blend till smooth.
Tart Assembly
While the veggies are cooking, thinly slice the eggplant, squash/zucchini and tomato (a mandolin can help with everything but the tomato)

When the sauce is done, roll out the pie crust, and sauce it like you would a pizza, leaving the edges untouched.

Layer the sliced vegetables in the outer row. Use the same order to get a pretty effect. For example, squash, eggplant, tomato, then repeat. Fill in the entire tart.

Fold over the sides of the tart all the way around. Beat the egg and brush it across the tart edges.

Sprinkle some salt on top, lay a parchment paper loosely on top and pop it in the oven for 90 minutes. When done, sprinkle fresh thyme on top.