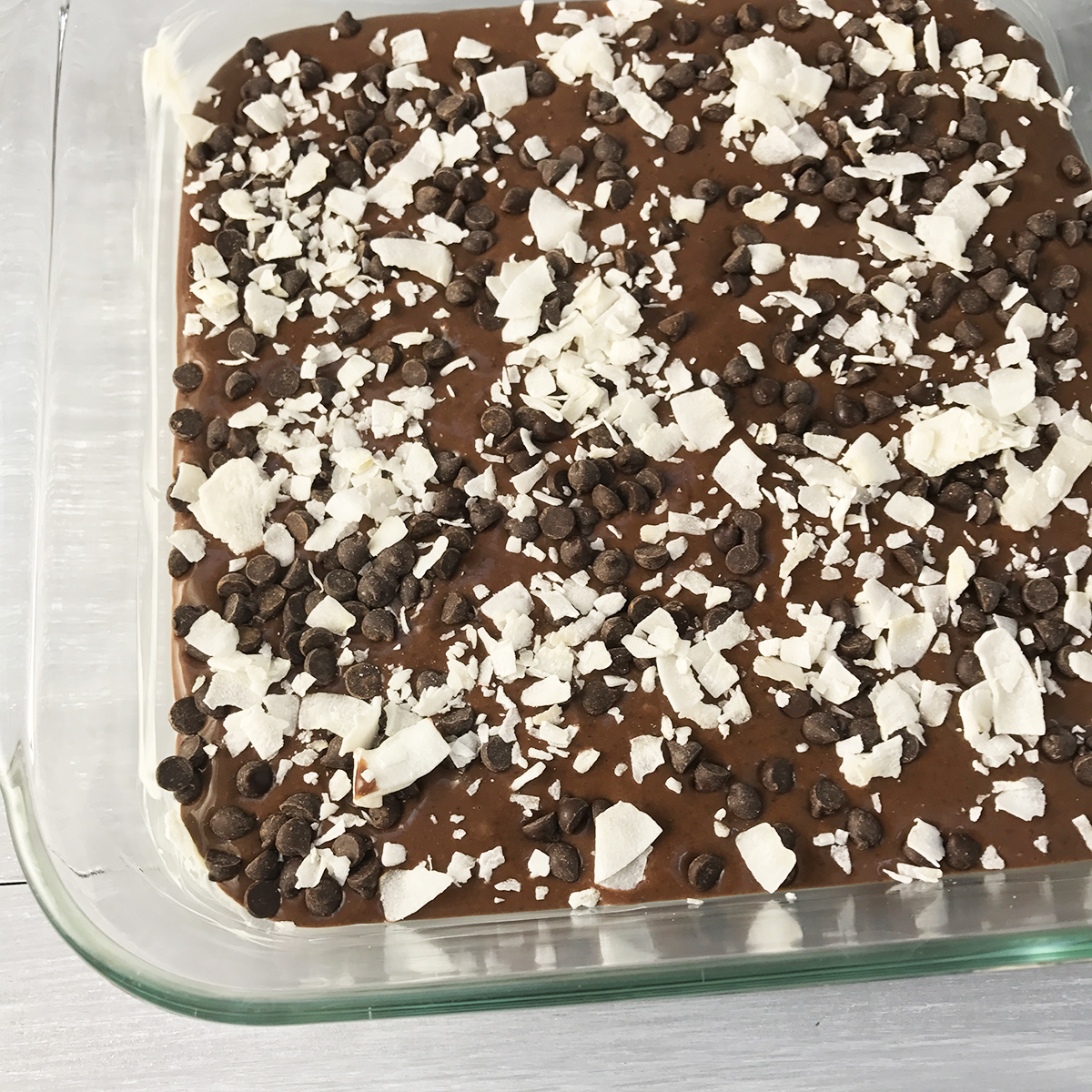 The first time I heard of black bean brownies, I was confused. Was this a dip or a dessert? We have been trying to eat more fiber and healthier, and since Sam is now going gluten free I figured I should give it a try. I was very very skeptical, especially since the mixture is very liquidy compared to a normal brownie mixture, but trust me it will come out great, you will love this black bean brownies recipe!
It is actually a very simple recipe, very straightforward. Blend everything, sprinkle with chocolate yummy goodness, bake the brownies and enjoy! Sam has been asking for them over and over again. They are super chewy, gooey and decadent. You would not believe they are so low carb and healthy!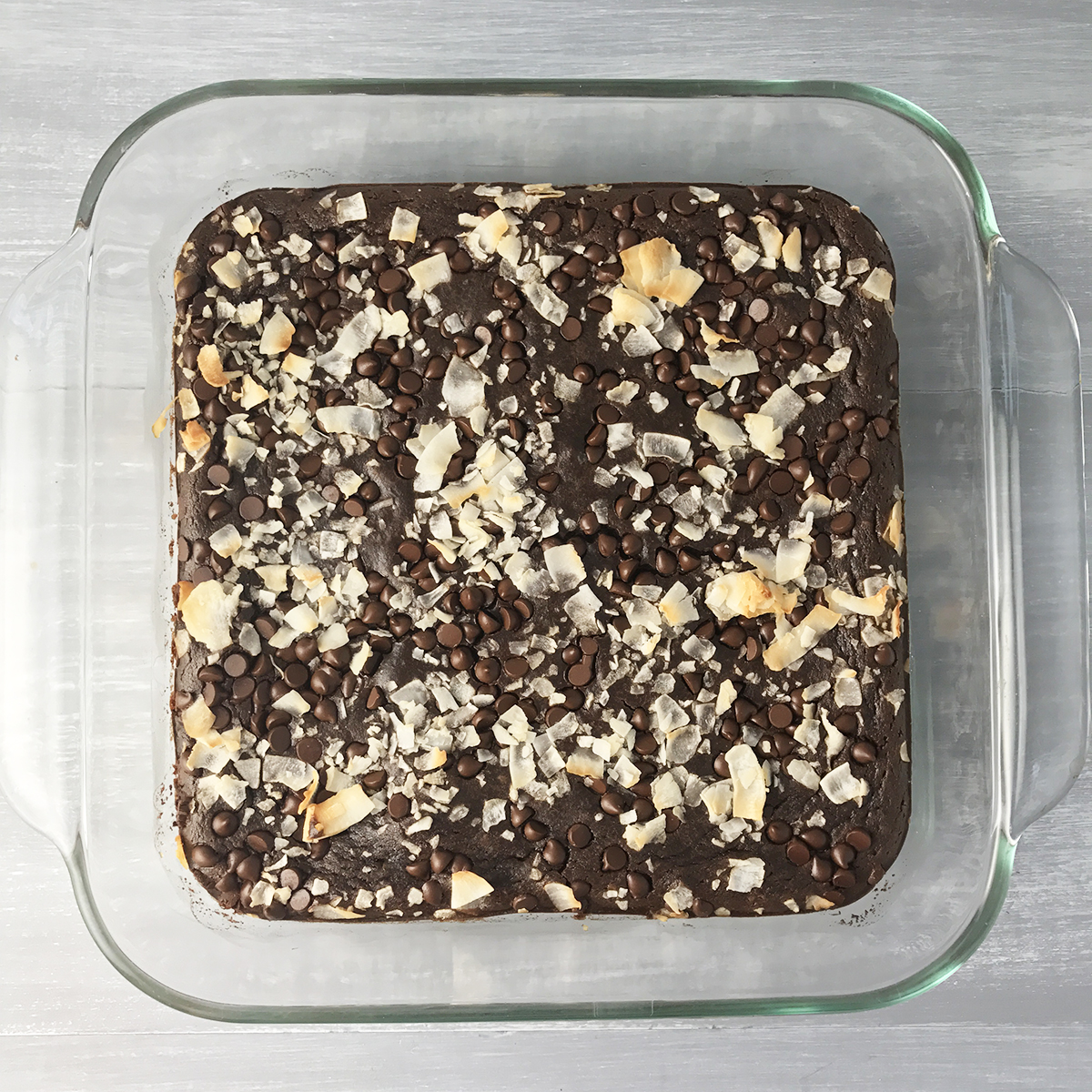 And of course, since I am coconut obsessed I had to sneak some in there. Ok, alot in there. I just love coconut in everything, and it gives it another layer of flavor and some chewiness.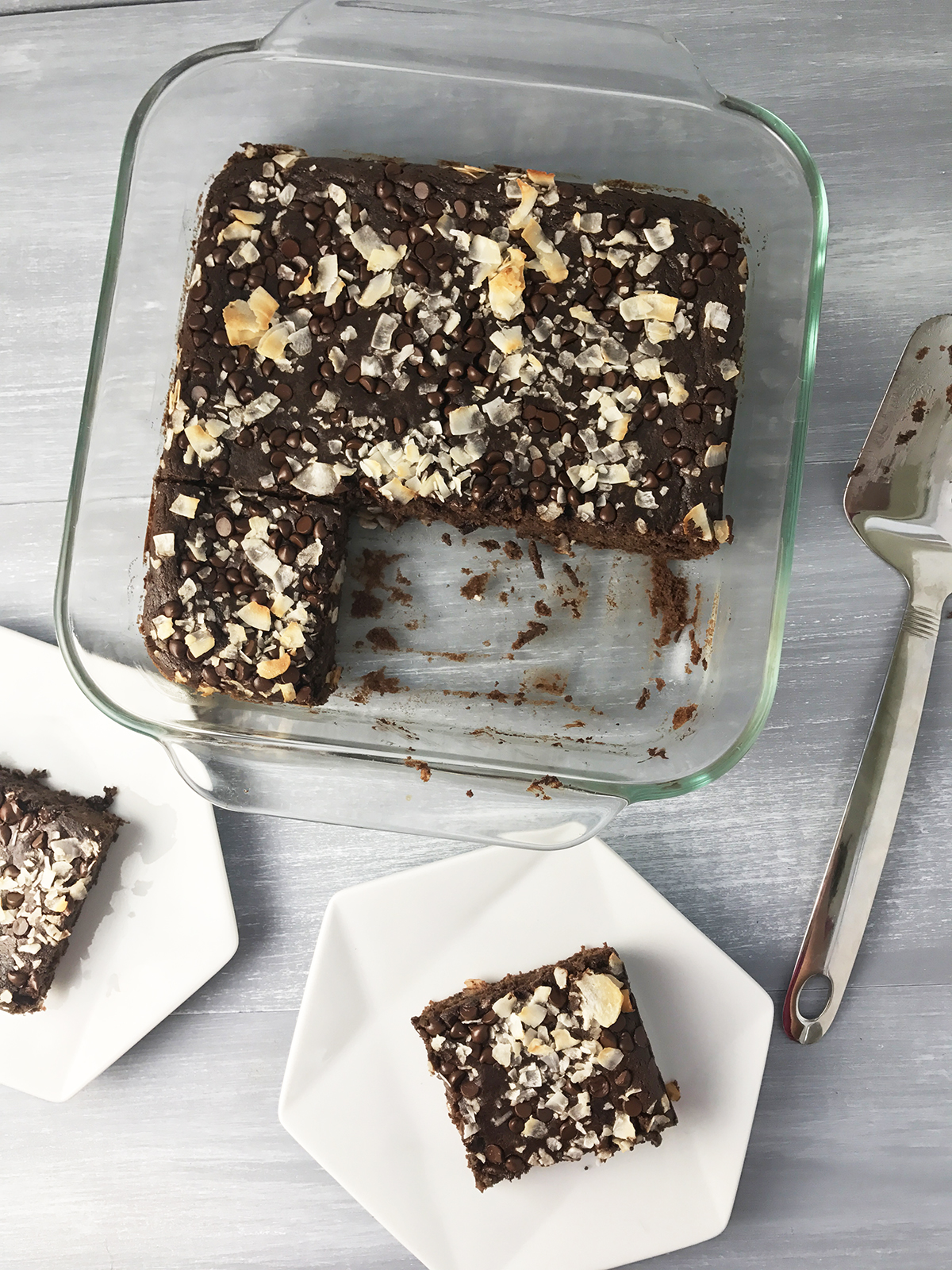 Honestly, with this bean brownie recipe, you won't even know the difference, and I might even say it is better than a traditional brownie recipe.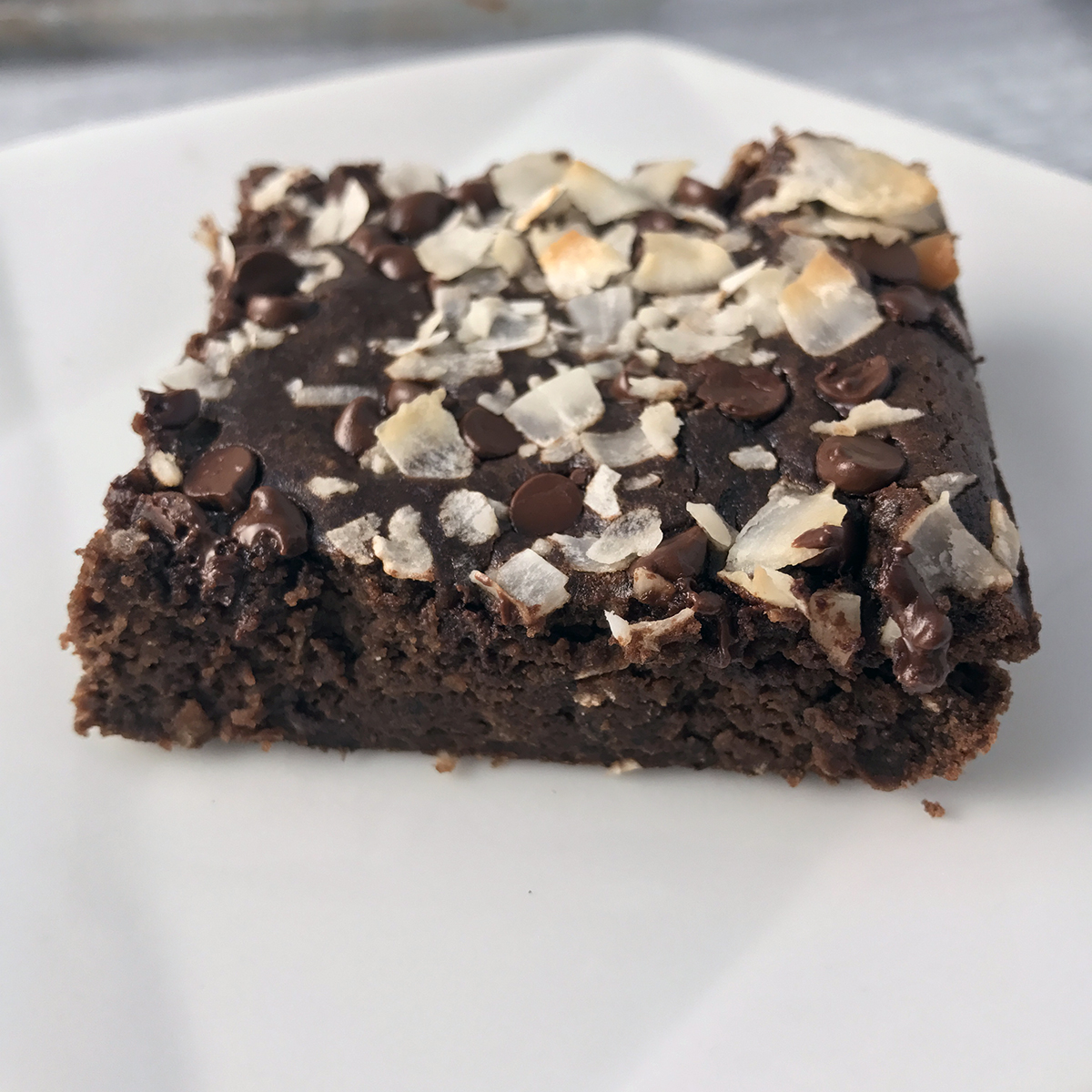 I think next time, I might try swirling in some peanut butter! What do you think I should try to add in there?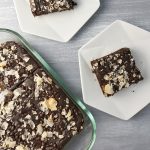 Gluten Free Black Bean Brownies Recipe
Print
Ingredients
1

can

black beans

1/2

cup

white sugar

3

whole

eggs

1/2

tsp

salt

1/4

cup

butter, melted

1

tsp

baking powder

1

tsp

vanilla

1/2

cup

coco powder

chocolate chips, topping

coconut flakes, optional, topping
Instructions
Preheat the oven to 350 degrees Fahrenheit.

Wash and strain the can of beans.

Put all the ingredients except the chocolate chips & coconut flakes in a food processor. Blend until smooth. The mixture will be liquidy, but that is normal. If you want to add chocolate chips or coconut flakes do it after you finish blending and fold them in with a spatula.

Grease an 8x8 pan, I used a glass one. Then pour the mixture into the pan and then top it with a sprinkle of coconut & chocolate chips.

Bake in the oven for 28 minutes. When done, let them cool for 30 min and enjoy!
Recipe Notes
It might not look done when you pull it out but it will set as it cools.