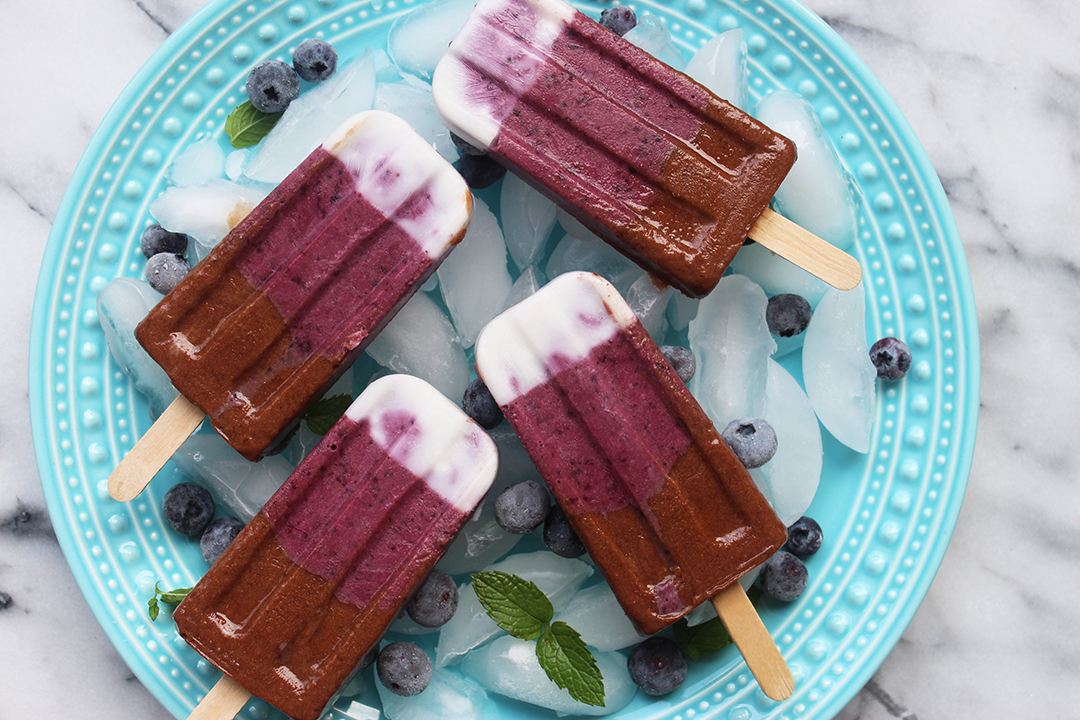 Summer's ending. I feel it, the air has been nippy, a slight chill blankets the house every night. So in the day when it warms up, I just want to savor the last bits of it. Whether it's slivers of peach, or bountiful salads, I want to make it last. I love ice cream, I mean who doesn't, but I especially love popsicles. For one, they are so easy to make, and full of flavor, can be so low in fat & sugar, it's practically not a dessert, and for seconds, you can totally eat it and multi-task. It's especially funny when I need both hands to type, then i'm juggling the popsicle in my mouth but it's getting too cold, so I type faster…fun times :p
I love icy popsicles usually. You know, that ones that are more juice based. This time though, I wanted something more substantial, with some creaminess. I did three layers. Coconut, blueberry coconut, and banana chocolate. So yummy and I never feel bad eating them because I know exactly what's in them.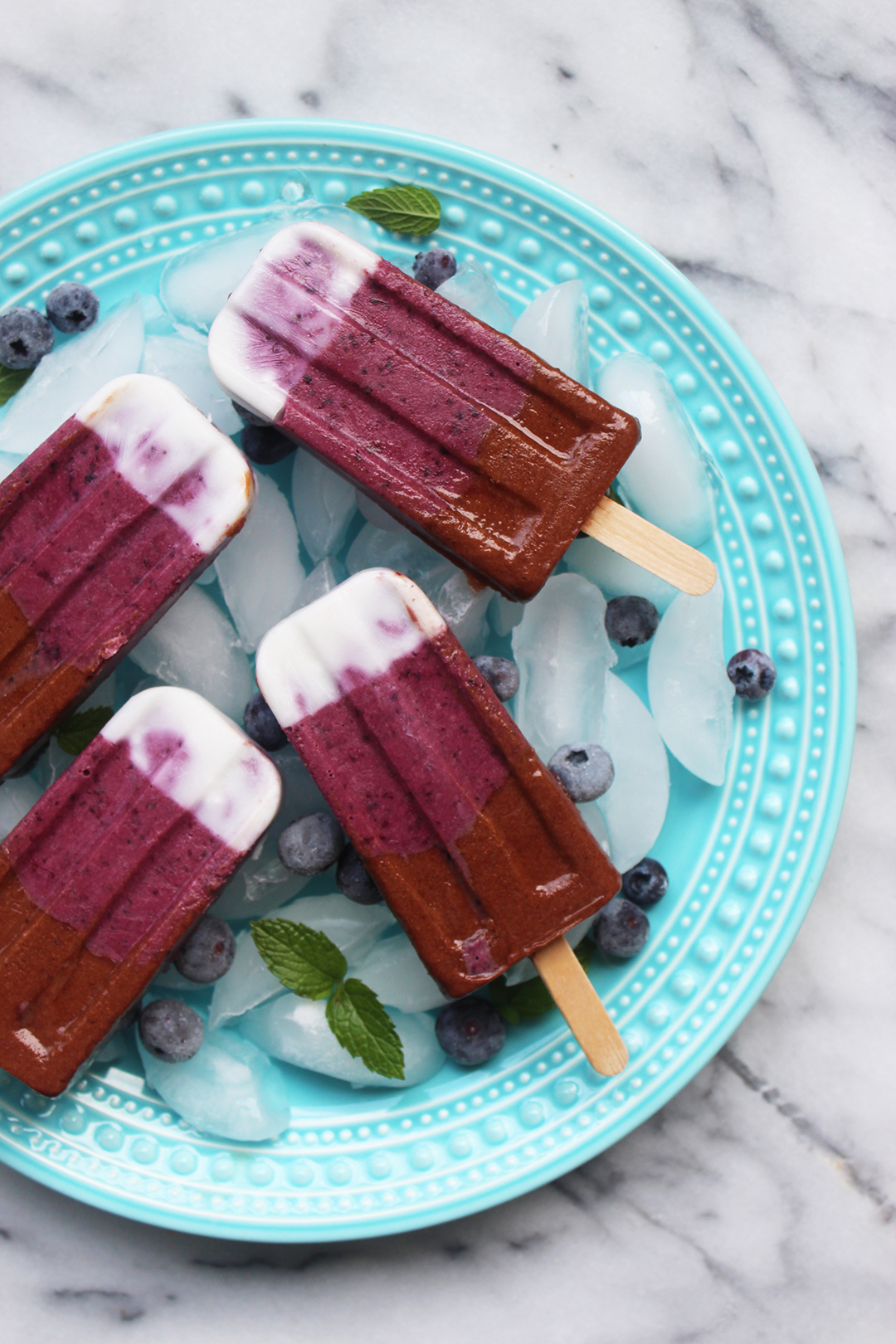 These are easy to make, don't need much of a recipe. Coconut milk goes in the mold first. Let it chill a little so the layers don't mix, then add blended blueberries. Mine were a little tart so i added a touch of agave syrup. Also, let chill for a bit till slightly frozen before adding the last layer. The choco banana layer. Just blend banana with coco powder. That's it, super simple.
What are your favorite popsicle combos? I'd love to try them. Let me know below.