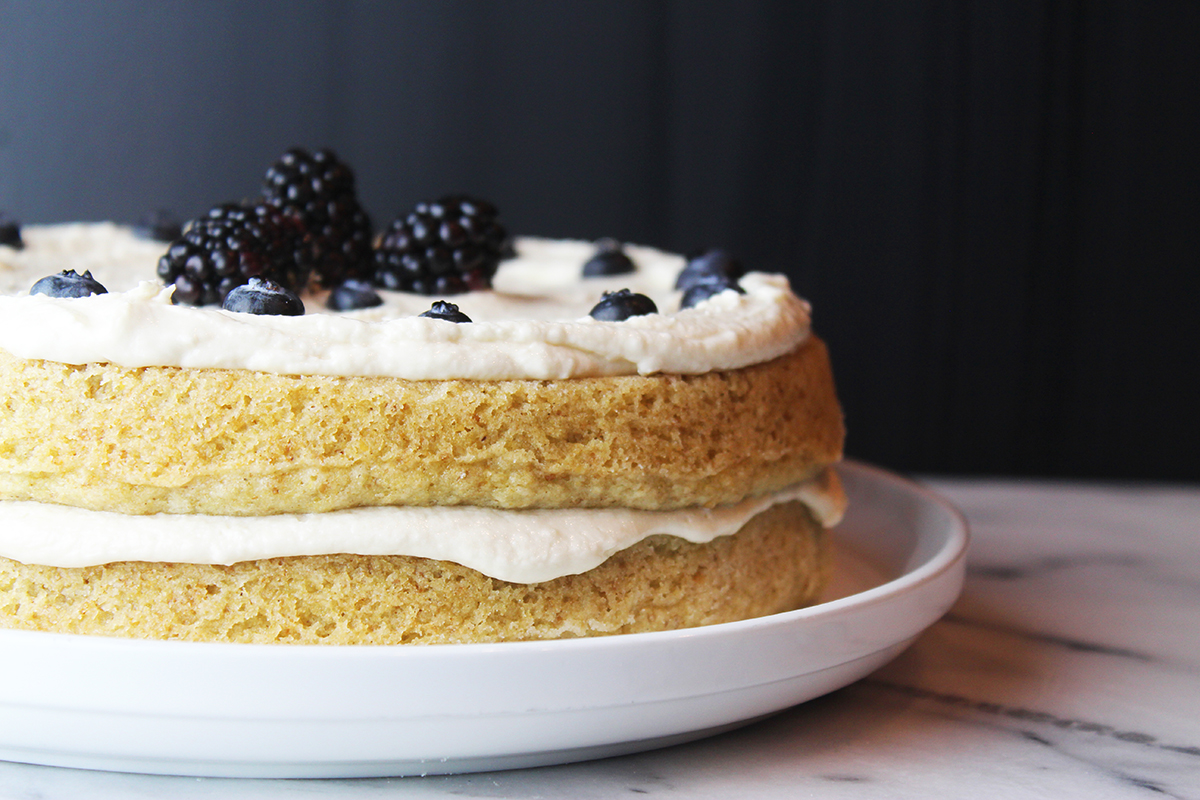 Ok, real talk. Gluten free baking is not as difficult to make work, but vegan baking just makes it next level hard. So creating a vegan gluten free cake recipe was damn near frustrating. I threw out a few cakes before finally, the clouds parted and the sun shined down and tadah, a cake that looked like a cake, smelled like a cake and tasted like a cake! So, it must be a cake 🙂 I love this vegan cake recipe, because it comes together pretty easily and the cake is super satisfying when paired with my vegan vanilla frosting. We pretty much breathed it in.
I will say, it is very satisfying, and a little slice is more than enough to satisfy any sweet tooth, because its pretty rich & decadent. I frosted it pretty simply, naked cake style. I don't like too much frosting on my baked goods.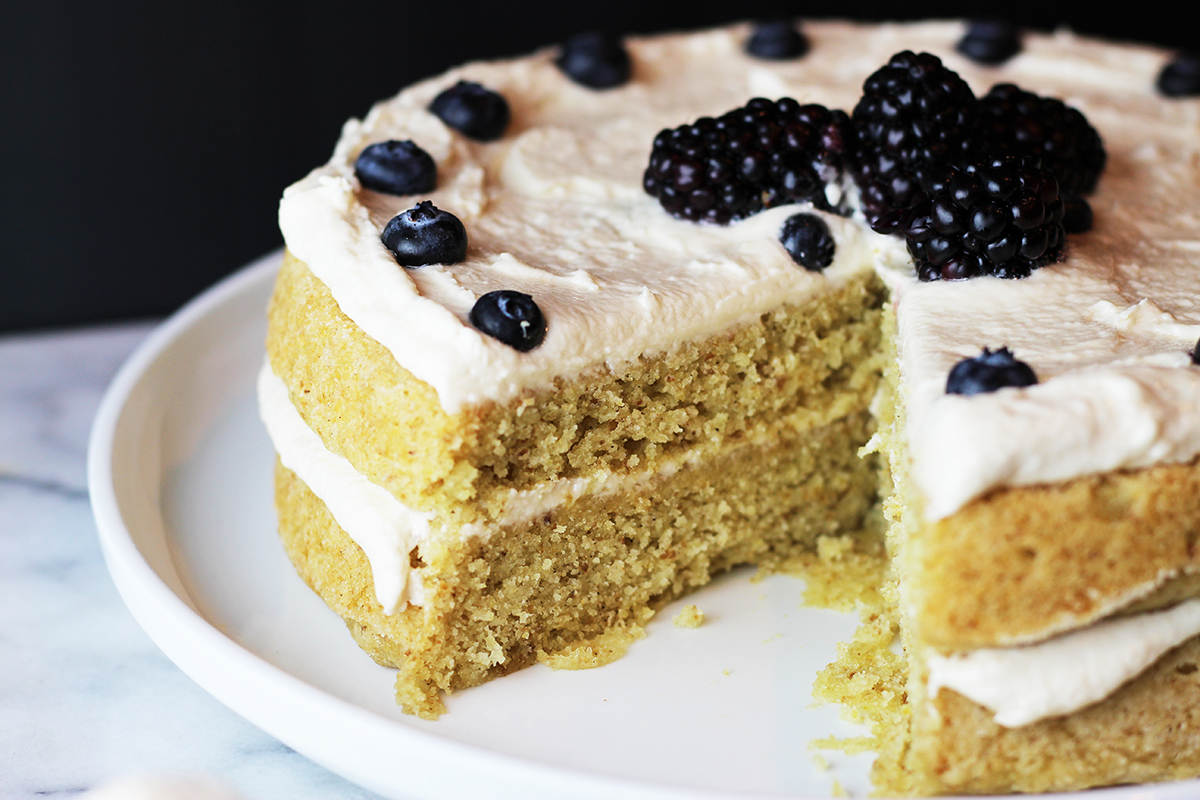 I do plan on working on making a second version that is lighter and fluffier. This cake has a little bit of a cornbread texture, from the flax eggs, but that doesn't take away from it. It gives it some good crumb and makes it very fulfilling. I do want to get that cupcake texture for my next vanilla cake, if that makes any sense. I personally love vanilla cakes, they are my favorite. I know many people love chocolate, but something about a good old fashioned vanilla cake always gets me, especially warmed up and with a scoop of ice cream, i'm sold.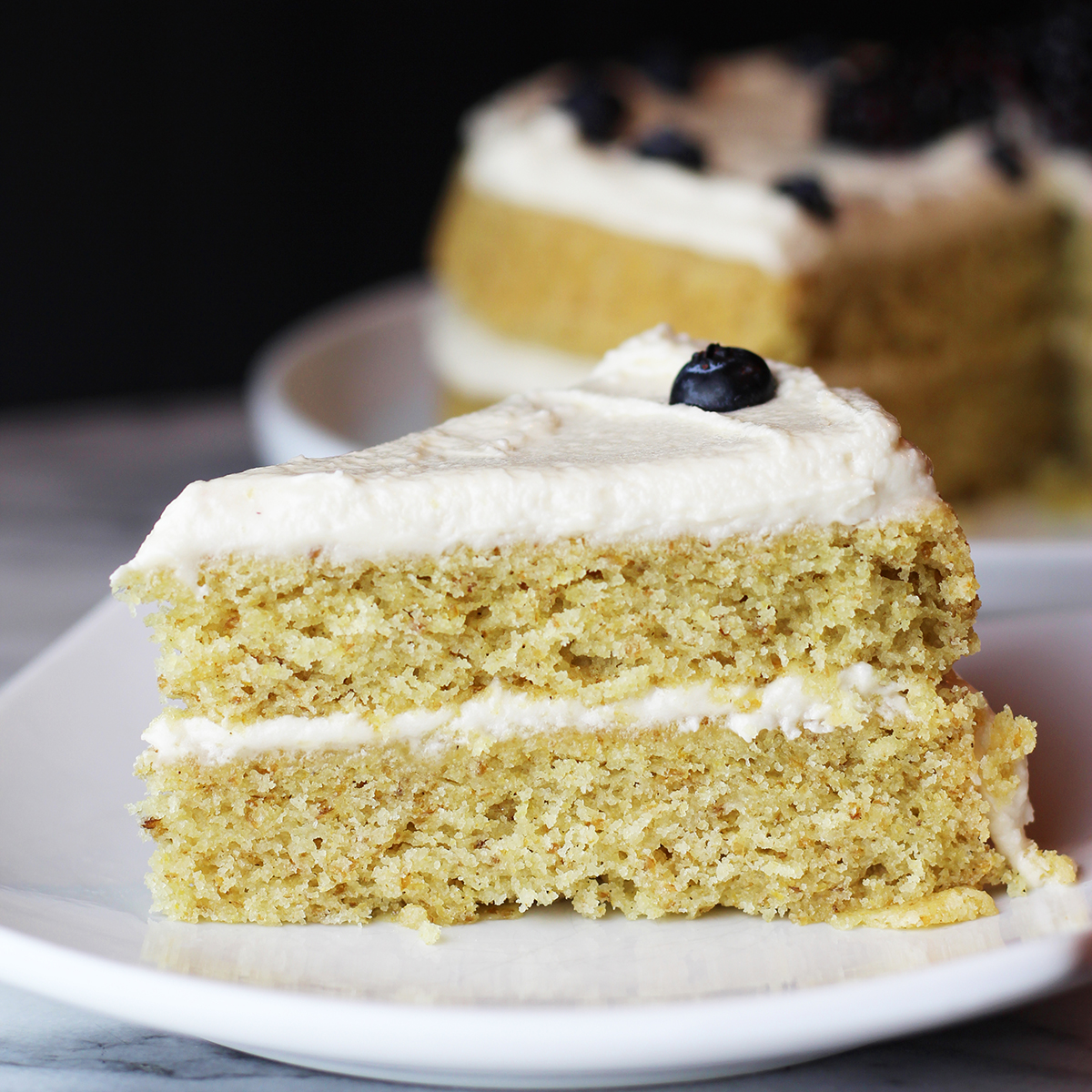 I did store it in the fridge, but when you cut a slice, let it come to room temp. The frosting softens and so does the cake as it warms up. I also love love love fresh fruit with my cakes. Strawberry shortcake is a definite fav, followed closely by anything blueberry flavored. So, it was natural of me to throw some on top, and I even added more in the plate as I ate it.
And then, the true taste tester, Sam. He loved it! I usually have to special order cakes for him, and they get pretty pricey. I still have to come up with a coconut version, his absolute favorite.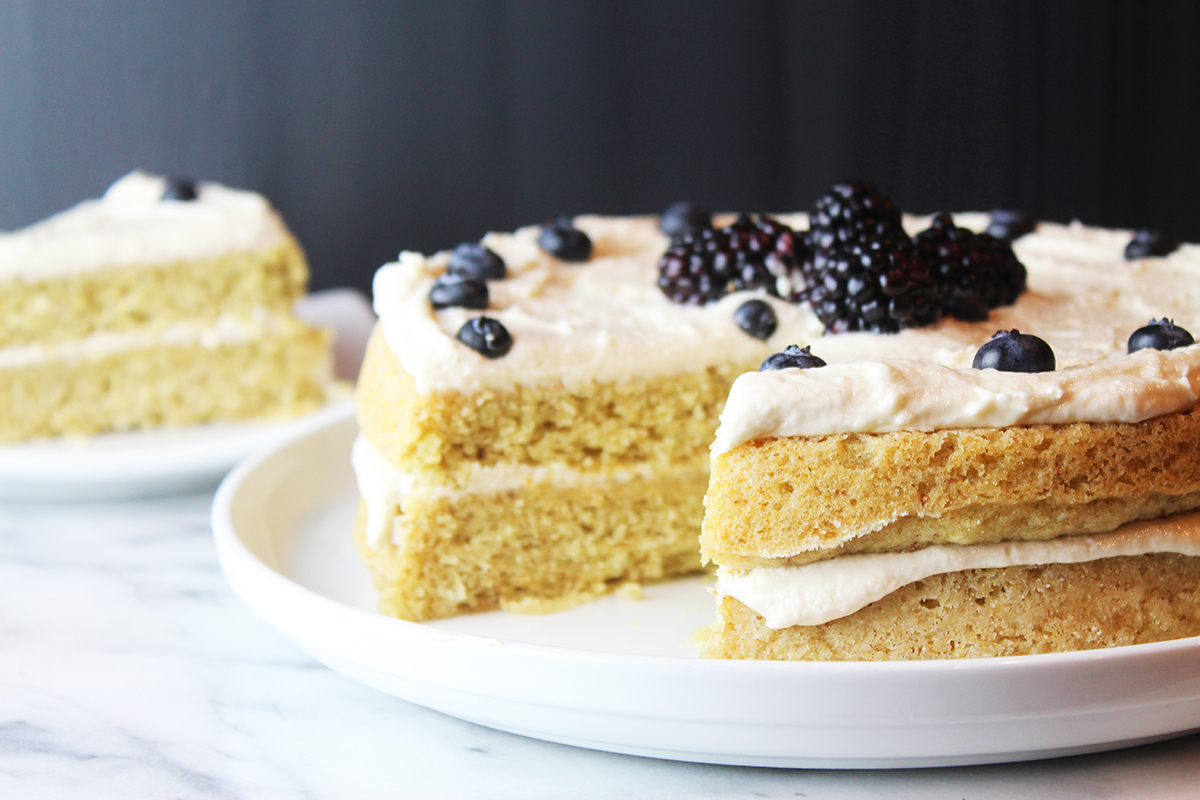 So, what's your favorite cake? Let me know if you want me to re-create something and make it vegan or gf, I would love the challenge!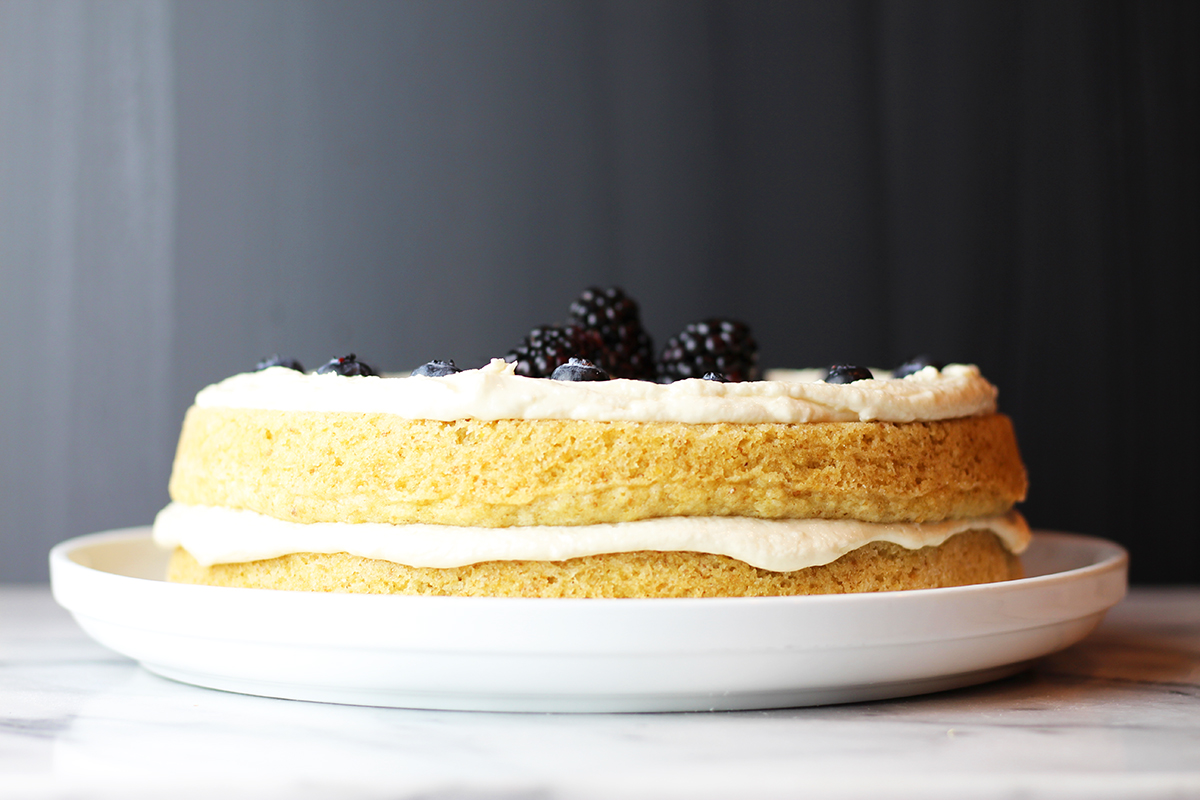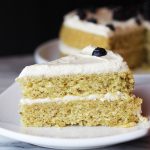 Vegan Gluten Free Vanilla Cake Recipe
Print
Ingredients
Dry Ingredients
1

cup

white rice flour

3/4

cup

corn starch

3/4

cup

sweet white sorghum flour

1 1/4

tsp

xantham gum

1/2

tsp

salt

1/2

tsp

baking soda

1 1/2

cup

sugar
Wet Ingredients
1/2

cup

grapeseed oil (or oil of choice)

2

tbsp

grapeseed oil (or oil of choice)

3/4

cup

coconut milk (or nut milk of choice)

2

tsp

vanilla
Flax Eggs
4

tbsp

flax

10

tbsp

hot water
Vegan Buttercream Frosting
Instructions
Heat the oven to 350 degrees Fahrenheit.

In a small bowl, add the flax and hot water, mix and let it sit for 10 minutes.

In a big bowl, add all the dry ingredients. Whisk well so it all gets spread evenly.

In a medium bowl, add all the wet ingredients and the flax eggs from the small bowl. Whisk.

Using a spatula, add the wet ingredients to the bowl with the dry ingredients. Then mix it well using just the spatula.

Butter two 9 inch round pans, and dust them with rice flour.

Divide the mixture evenly between the two pans and bake them for around 25 min. After they cool for 10 minutes, flip them carefully onto a cooling rack. Once completely cooled, frost one side of a cake, then add the other cake on top. Frost the top and cover with berries.