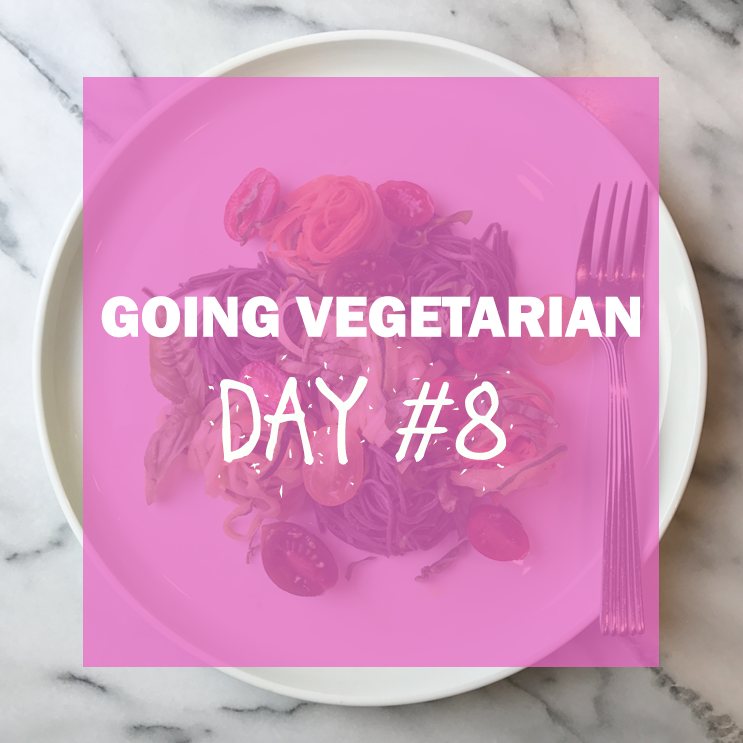 Today, I'm doing a different post format. There wasn't much to photograph, my breakfast was a slice of ratatouille. Dinner was some fish sticks, because I've been obsessing over fried chicken (and you guys said it's cool to eat fish).
Lunch however was pretty interesting. Sam has been asking for pasta and I got black bean noodles. I wasn't sure what to expect, this was our first time. I cooked them for 6 minutes, and they were perfectly stretchy! I have no idea how they are so pliable considering they only have beans in them. A bonus is they are high in protein, and are gluten free.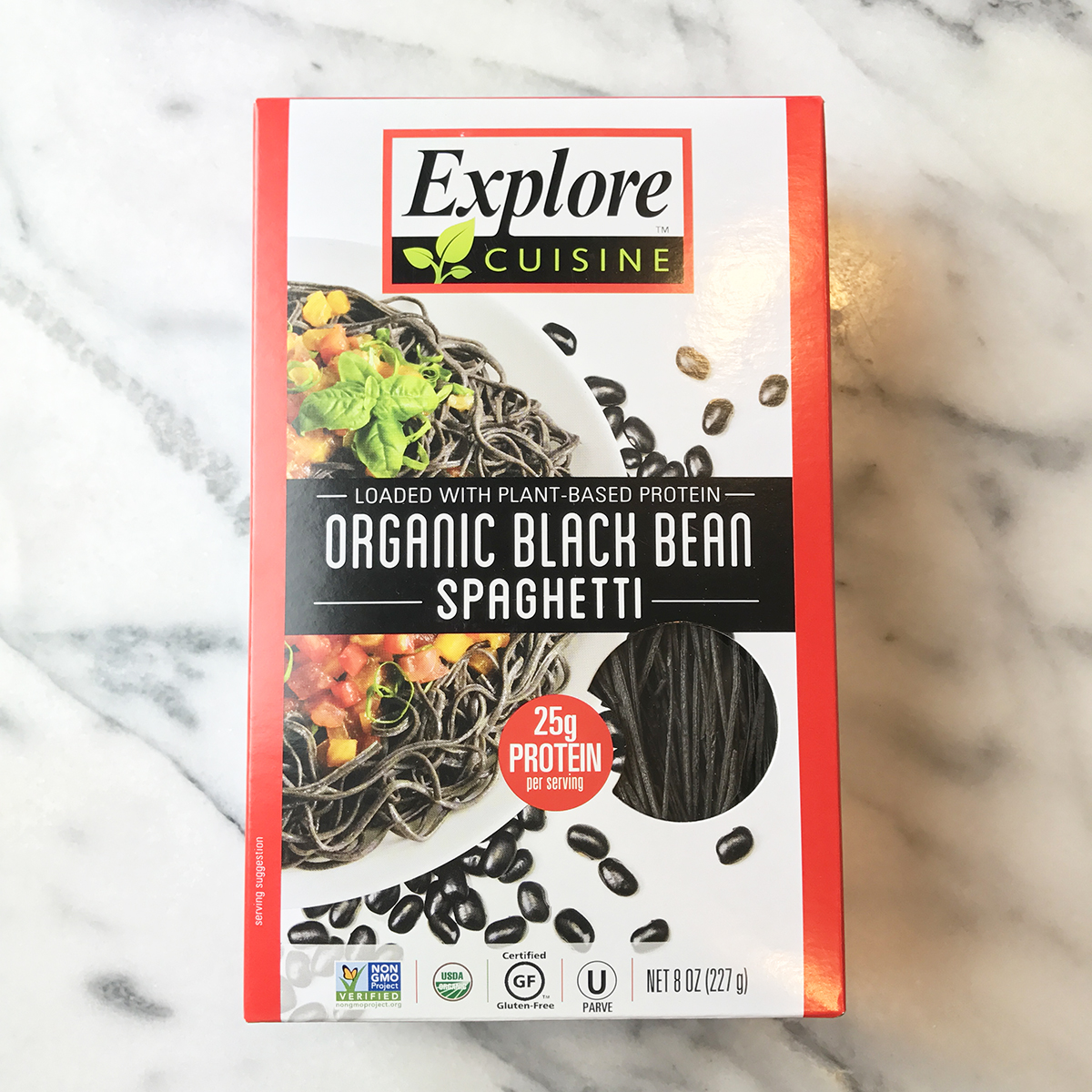 I wanted to keep it simple, and nutritious, so I spiralized a carrot and squash. To make the dish, I sauteed alot of garlic in olive oil, then add the vegetable noodles and some tomatoe. Add the cooked bean noodles at  the end, sprinkle some fresh basil on there and a squirt of lemon or dressing. Super easy, and refreshing.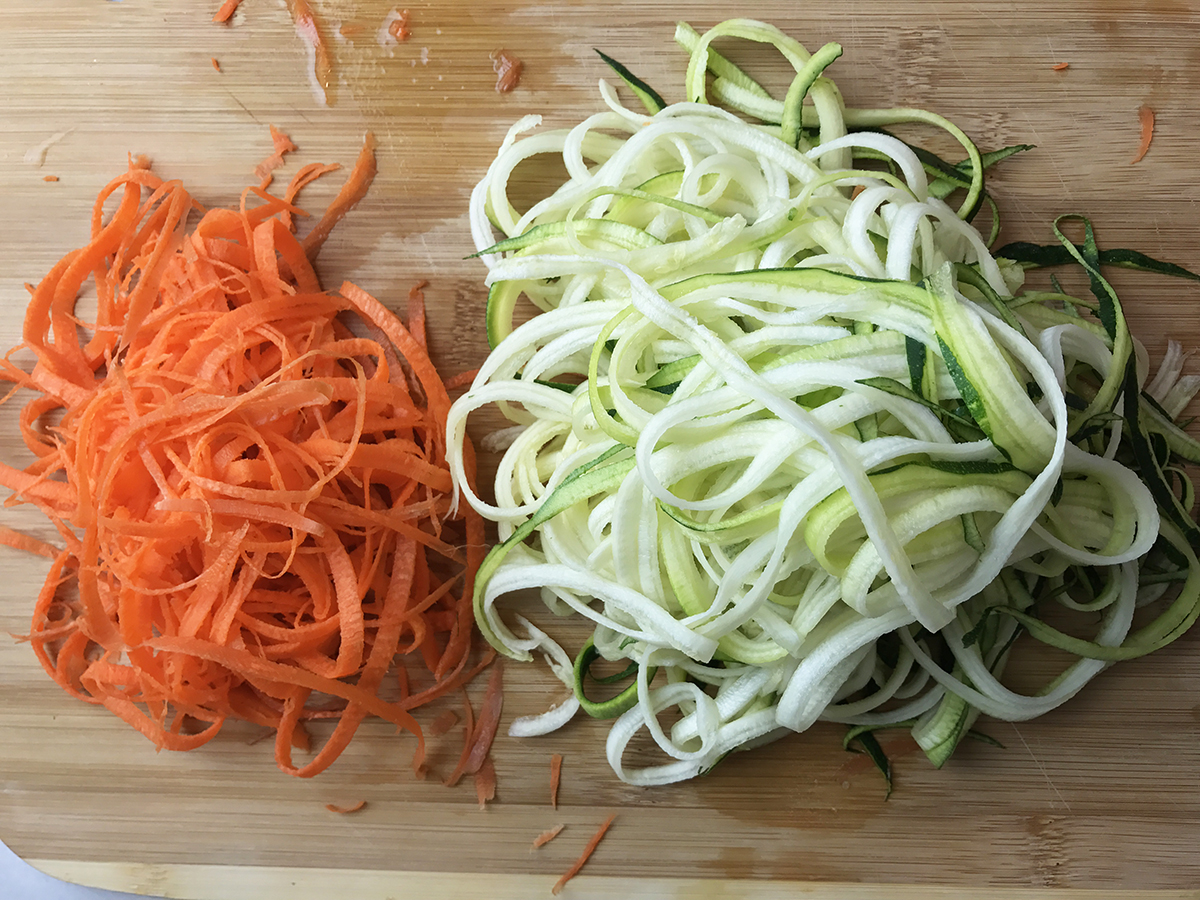 This was an interesting take on vegetable pasta, as it seemed that the pasta itself was all the vegetables 😀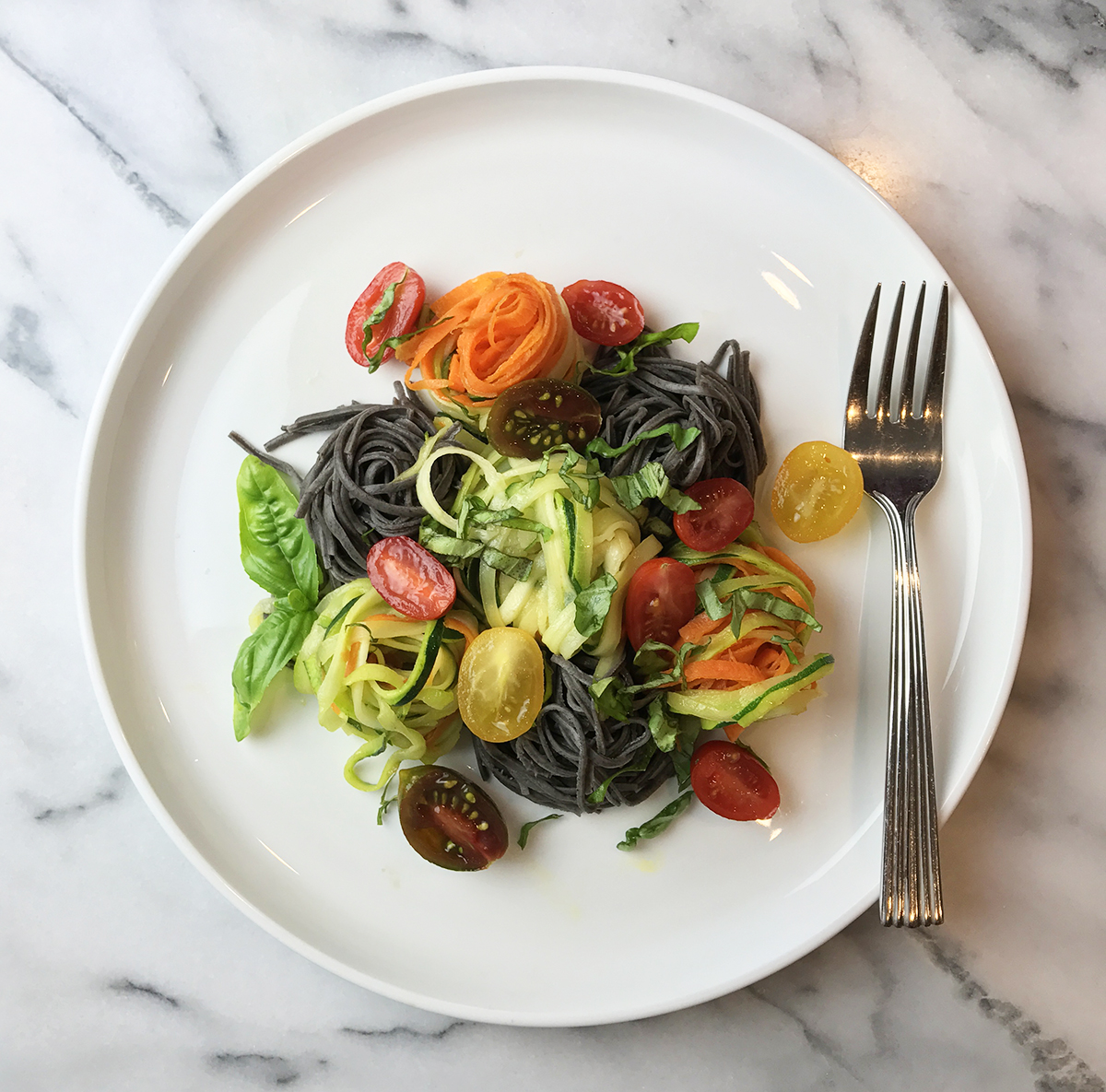 I did have some difficulty deciding what to sauce the pasta with, I didn't want to overwhelm the vegetable flavors. What kind of sauce would you use for this?