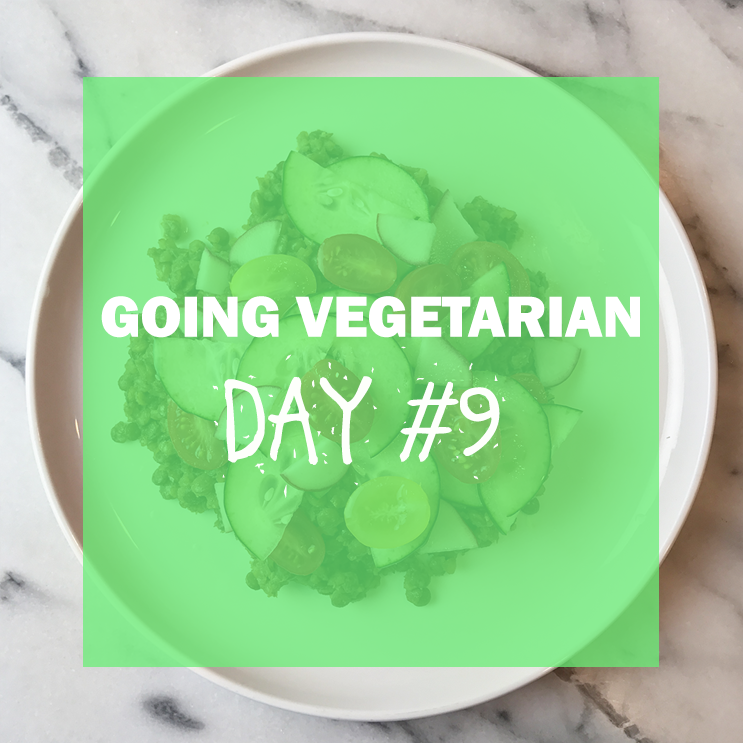 These days I find myself skipping breakfast alot. It's really not healthy, I know that (thank you nutritionists). I have been staying up late (working on this baby), and I have been sleeping in more than usual, not by alot but by an hour. That's thrown my appetite for a loop. By the time I feel like eating, its lunch time, so I go straight to that.
LUNCH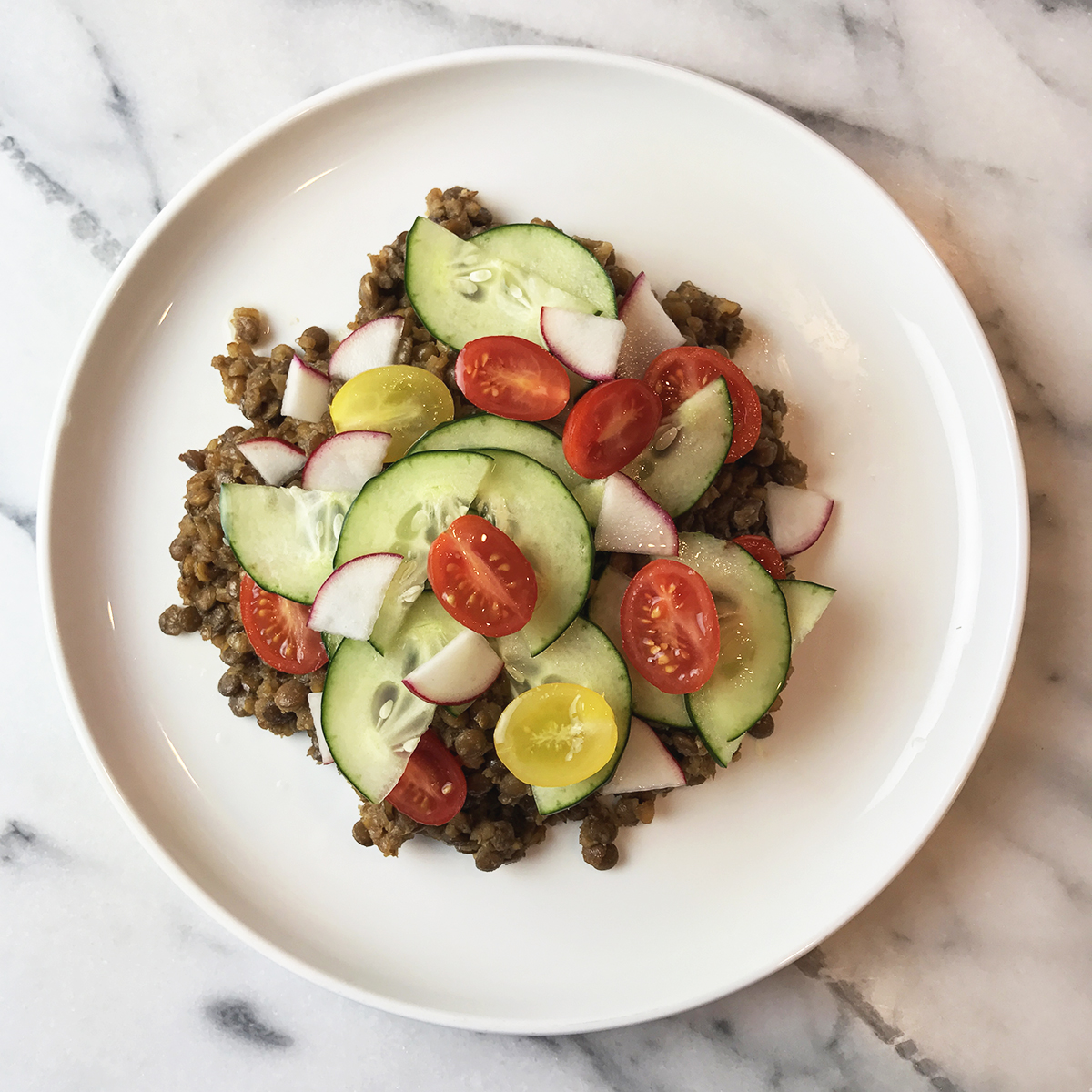 My MIL made mujadara (lentils & cracked wheat cooked in alot of onion). I have so much of it, and it is delicious and filling. My go to way of eating it either with greek yogurt, or with a tart cucumber tomato salad with lots and I mean lots of apple cider vinegar.
DINNER
I asked you guys a few days ago if it's ok for a vegetarian to eat seafood, and you said yes (to my happiness). So, today we went to one of my favorite restaurants here in Michigan, The Sardine Room. They have this warm tatsoi salad with lots of enoki mushrooms that is absolutely delicious. Sam had some grilled snapper tacos, and I had mussels in a rich tomato broth. I also had their fries, I call them crack fries, so good, and with their homemade ketchup that's laced with turmeric. Overall, another great dinner there. I'm never disappointed by the food.
I'm looking for some new ideas. Let me know what vegetarian dishes you like making, or if there are any ingredients you want to see me tackle!