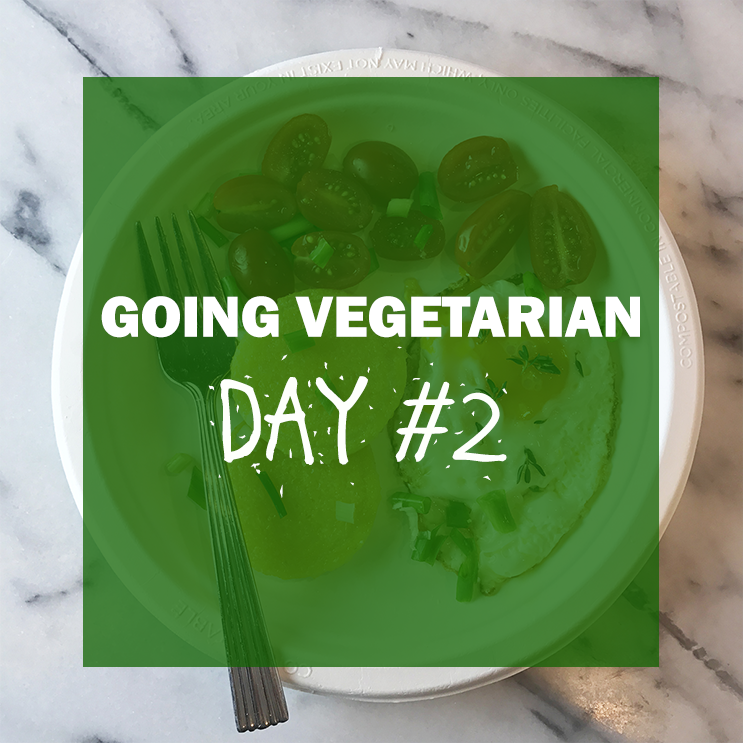 BREAKFAST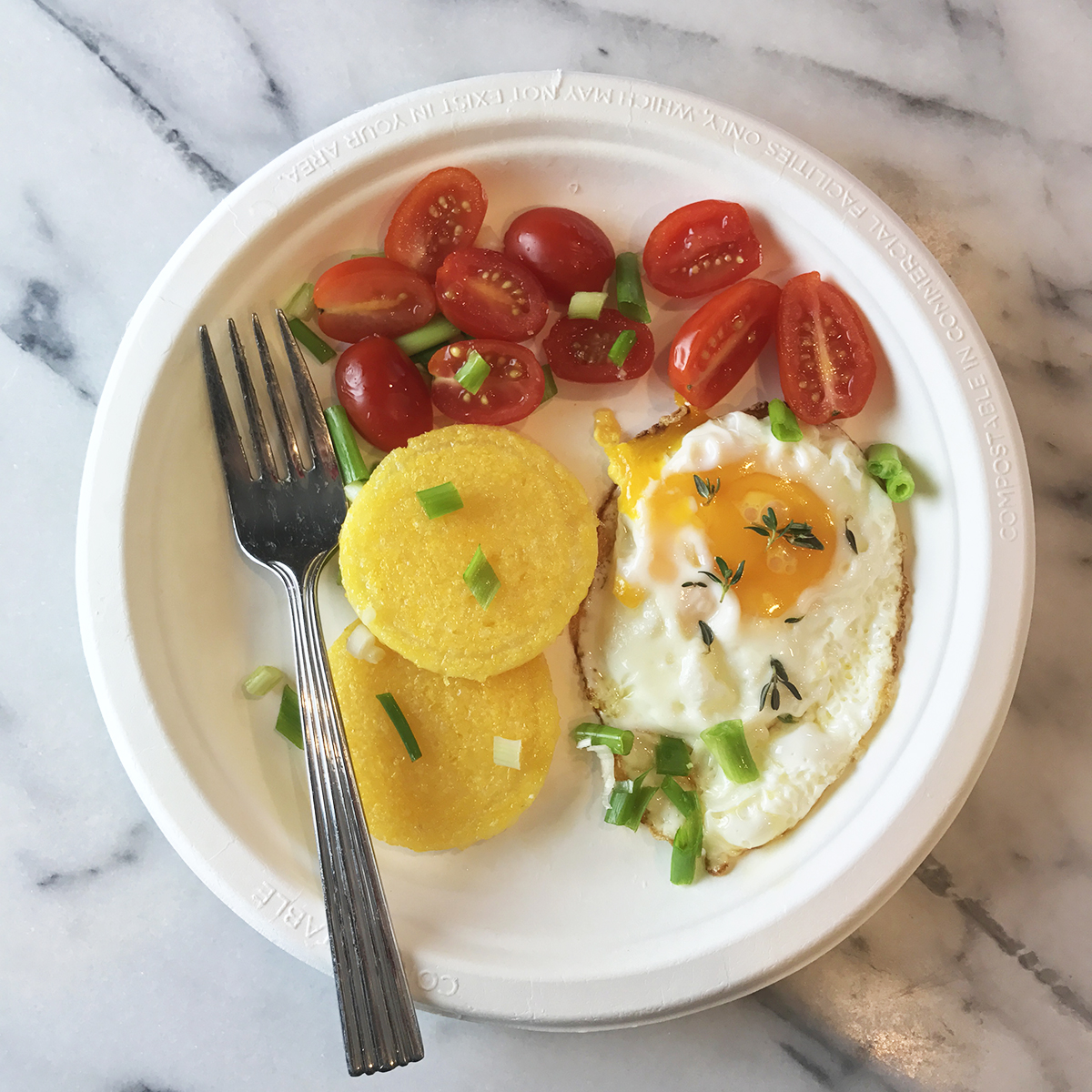 I had recently gotten some polenta for the first time. I sliced some up and sauteed them in olive oil alongside an egg. Sliced some tomatoes & green onions, and it's a quick and filling breakfast.
LUNCH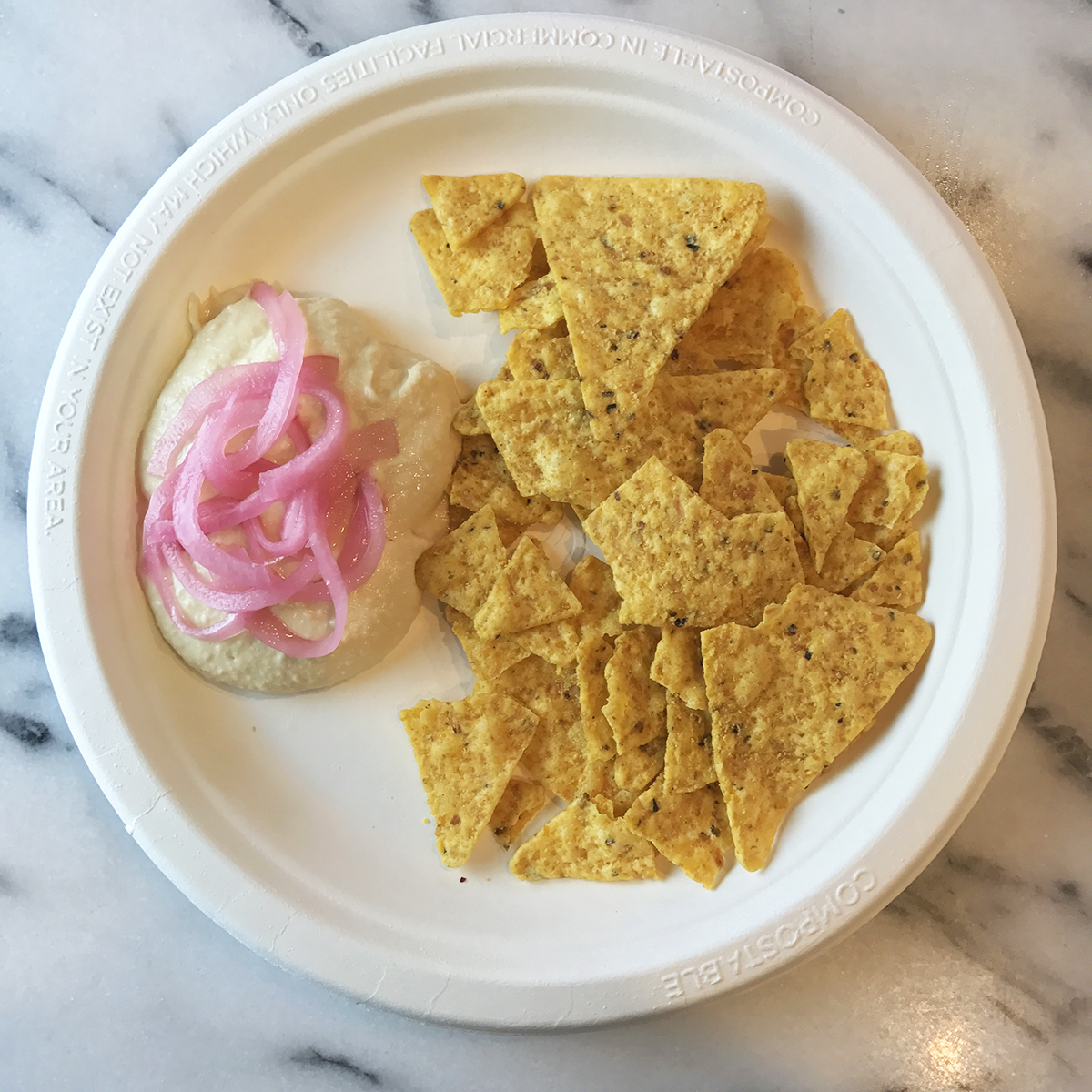 It was a busy day, so I had some hummus & chips. Always have hummus on hand. Hummus is life.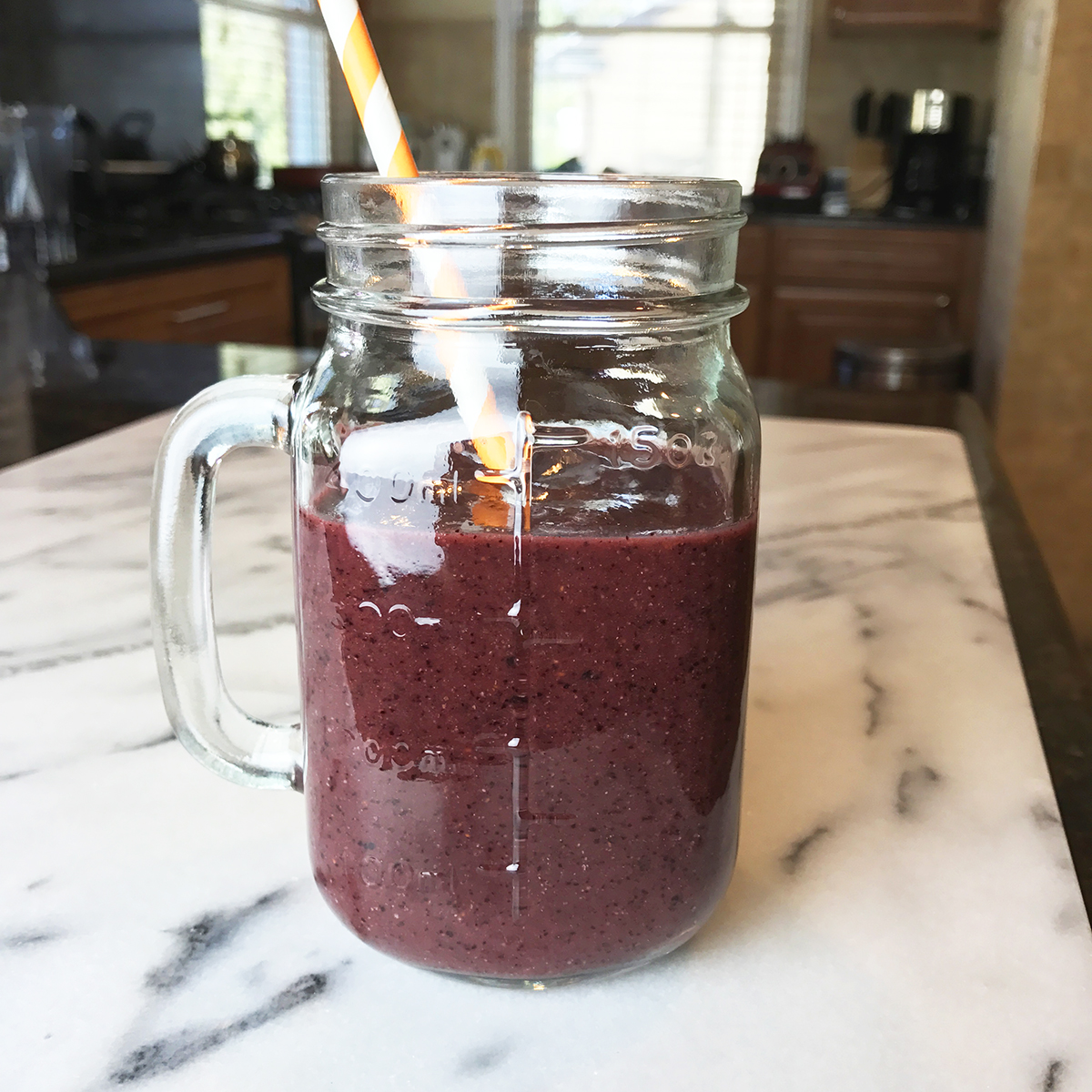 And I was still hungry. And  grumpy. And hadn't eaten my fruit for the day yet, so smoothie time it is.
Smoothie: frozen blueberries, kale (I hate kale raw so much, not because of the taste, but the texture, so I put it in smoothies), pinapple, chia seeds, almond butter and coconut water.
Side note: I hate bananas in smoothies (unless it is a banana smoothie). It overpowers everything in the drink. If you want to get a creamy smoothie try avocado instead. The taste is mild, but the texture wonderful.
DINNER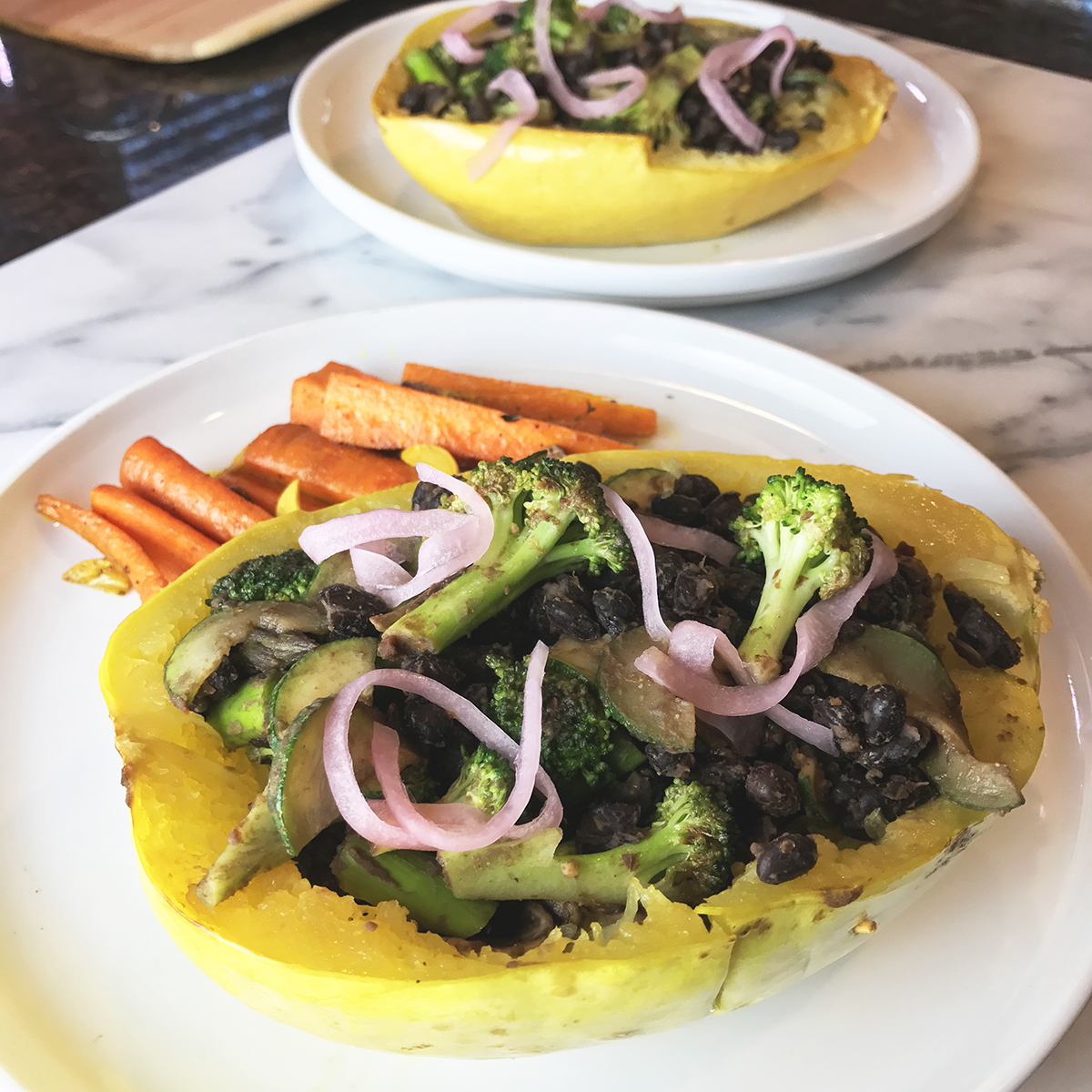 In my latest Door to Door Organics box, there was a spaghetti squash. I'm ashamed to say I've never had one before, so I was excited to use it.
Preparing the squash: Slice it in half, rub with oil, and roast cut side down for 40 min at 400 degrees.
Preparing the filling: Wash and strain a can of black beans. Slice up some veggies, I used mushrooms, broccoli, asparagus and squash. Sautee the veggies, the add the beans, spices & a little water. Let it all simmer.
When the spaghetti squash is done, using a fork, shred the flesh. Add the veggie mix to the center, and serve.
I roasted some carrots alongside the squash, with cumin, turmeric, pepper, fresh garlic & thyme. (crack carrots I tell yah). And there is nothing better than the smell of garlic roasting.
I started off the day pretty hungry, and honestly the main thing that filled me was the spaghetti squash. I couldn't even finish it. I think we each only ate half of it.
SNACKS
Let's see, I had a matcha latte, half a rice crispy treat, and some vanilla froyo.
TAKEAWAYS
Keep at least 1 fresh herb on hand. By one each week and rotate. It adds so much flavor and keeps things interesting. My favs are thyme, basil or mint. I have an Aerogarden that my sweet nephew got me, so I'm lucky to have many herbs on hand at the moment.
I find having cherry tomatoes on hand is better than large tomatoes. The reason being I never feel like I will eat a whole tomato by myself, so either it goes unused for a while, or a portion gets thrown out. Cherry tomatoes are easy to add to a plate for one!
The reason I can have smoothies at any time is, I have alot of frozen fruit on hand. I tend to buy too many berries and end up freezing most of them before they go bad. I wash them, dry them, and trim off stems etc…so they are ready to throw in the blender. So the lesson is, freeze your fruit before it ruins, so you don't waste any and you have unlimited smoothies 🙂
Another good day I feel. I started it off feeling very hungry, but after lunch, I finally felt like myself. No cravings yet, keeping busy, and I keep trying to think of new things to make that aren't carb laden. Sam keeps asking me for spaghetti, so I guess at some point I'm going to have to give in. So, day 2 is in the bag, 88 days to go!