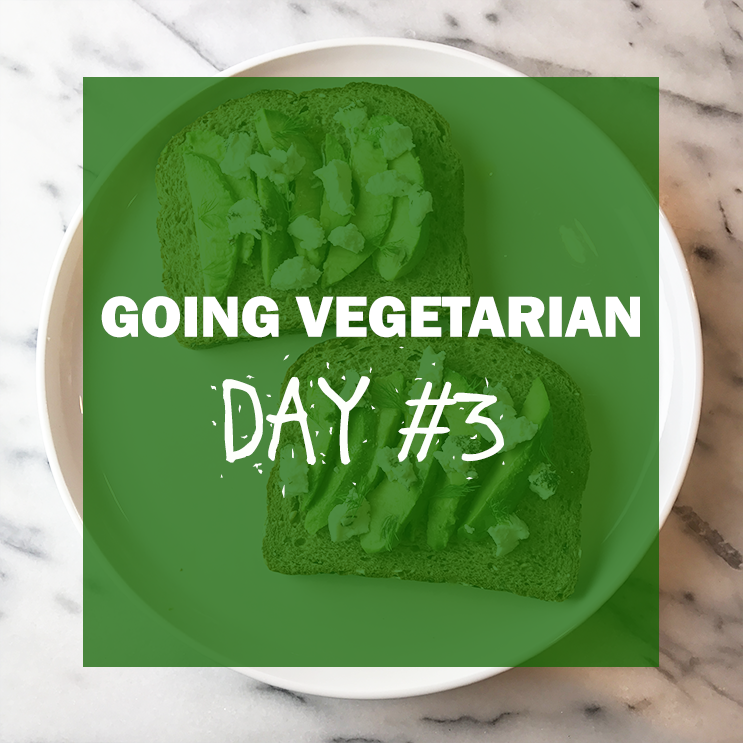 I'm sorry, but I'm going to start this post off a little heavy, maybe too heavy for a Saturday, but there is no good day to talk about this, and it is too important to put off. I won't go into too much detail, but a friend of a friend committed suicide. It's hard to even type those words. The details are gory, and messy, and the fact is life is messy. But don't give up even if you're scared, don't give up even if you feel trapped. There are those around you that love you, that want to help. If you or anyone you know needs help, please get it. There is no shame or harm in talking to someone. Everything passes eventually, but suicide is permanent. Please call the Suicide Prevention Hotline if you need help, and please please please reach out to those around you. You are not alone. There is so much more I want to say, but I'll leave it at that. Just hug your loved ones a little tighter today, and every day.
Ok…deep breath, in & out. Now let's get back to normal scheduling. So, needless to say we had a rough night. I woke up with a headache, so my breakfast was two cups of coffee.
LUNCH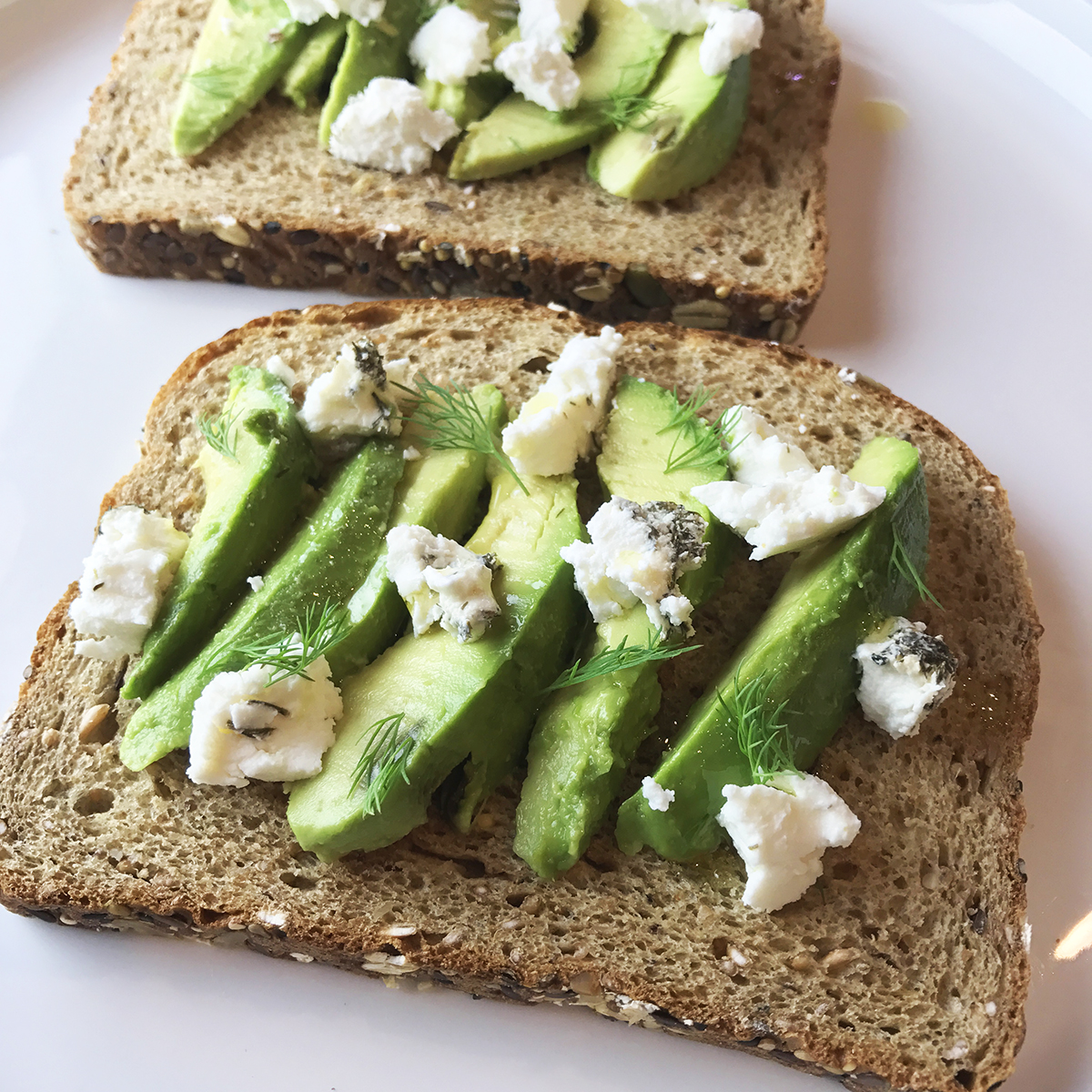 I still had a splitting headache. So the next step was to finally eat. I didn't feel like actually cooking, so sliced avocado on bread is a no brainer. And I had gotten this new goat cheese I wanted to try. Perfect lunch with some good fats. Also, I LOVE Dave's Killer Bread. Especially the 21 grains & seeds one. So tasty, the texture is perfect. It's the only bread I've been buying all year.
Avocado toast, with goat cheese, fresh dill and olive oil.
DINNER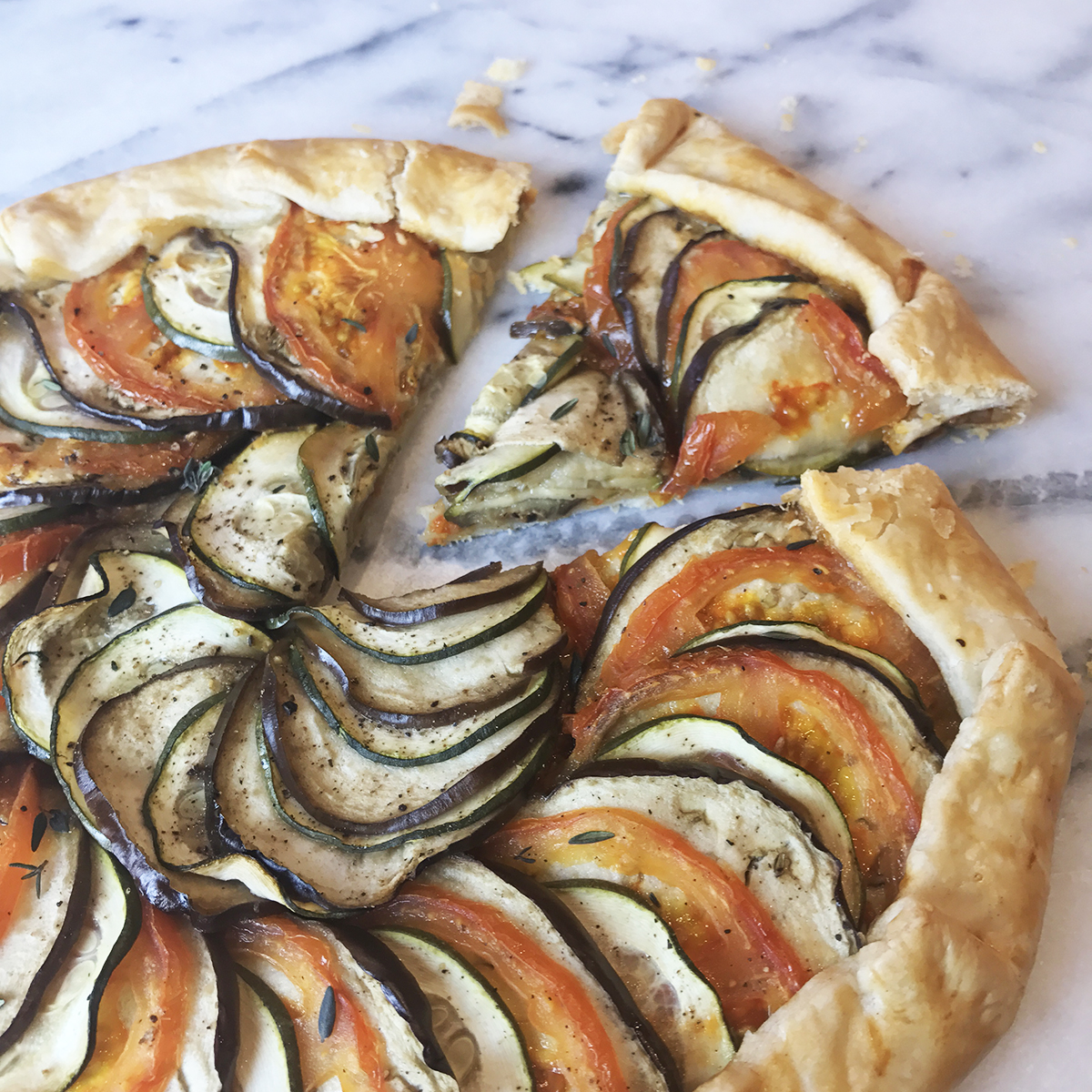 I spent some time making Ratatouille, yes, like the one from Pixar's movie. 🙂 The funny thing is, I was so tired today, I wasn't going to do anything. Instead I ended up cooking this meal, that takes alot of work, but SO WORTH IT. If you want to learn how to make ratatouille then check out my recipe!
Even though I made it for dinner, Sam wanted Thai food, so I got a veggie curry, and he had Pad Thai. I still had a slice of ratatouille at night, cold, and it was delicious! It's time consuming to make, but so worth it.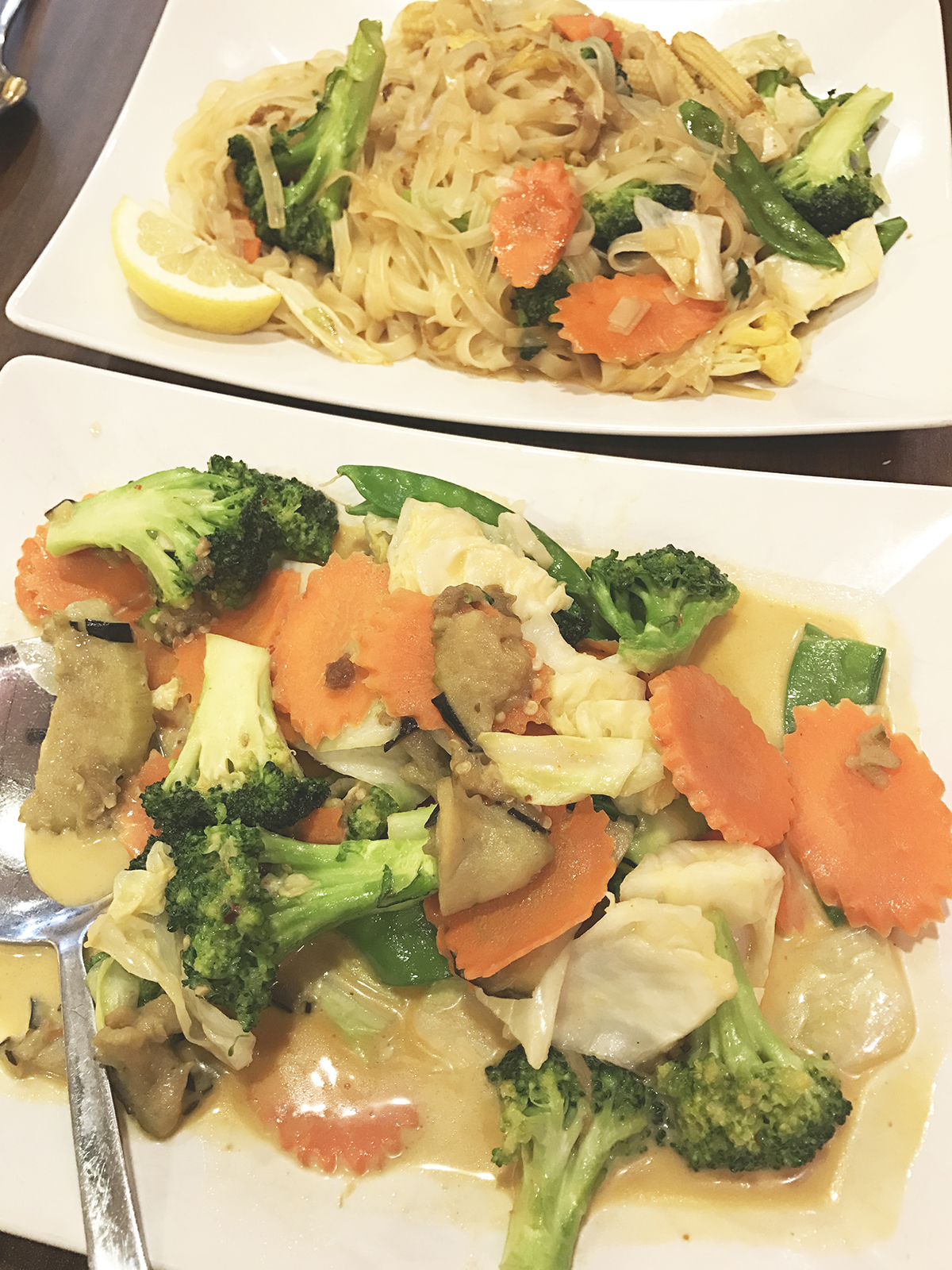 Sidenote, I haven't been having any cravings yet, but I made the mistake of scrolling IG late at night (hello St. Paddy's day), and the all I wanted was a corned beef reuben! It's in my top 5 sandwiches and man do I love it. Have one for me, will yah?
TAKEAWAYS
When in doubt, and having a crappy day, thai food is always the answer.