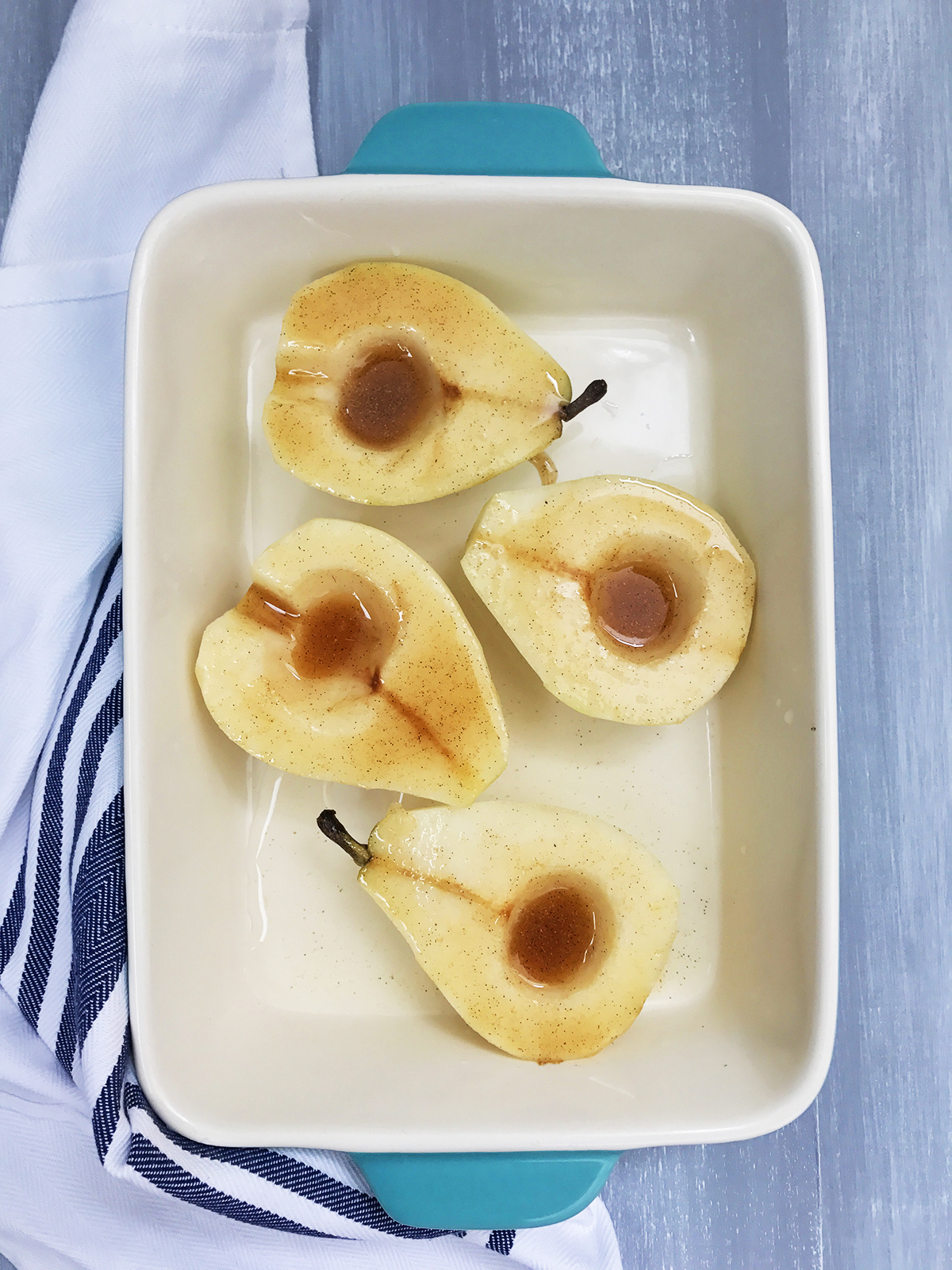 I love pears. Any kind, any texture. Soft pears, that are sweet and dribble down your chin as you bite into them, and sometimes, crisp, crunchy pears that contrast nicely with cheese (because cheese with everything, duh). But almost always, anytime I eat a pear, I remember the movie "City of Angels". If you've never seen it, than man am I old now, ha!
Basically, an angel (Nicolas Cage) chooses to become human because he falls in love with a woman (Meg Ryan). As an angel he couldn't feel, taste etc…so he has no idea what a pear tastes like. Here is the dialogue:
"Seth: What's that like? What's it taste like? Describe it like Hemingway.
Maggie: Well, it tastes like a pear. You don't know what a pear tastes like?
Seth: I don't know what a pear tastes like to you.
Maggie: Sweet, juicy, soft on your tongue, grainy like a sugary sand that dissolves in your mouth. How's that?
Seth: It's perfect."
And yes, they are so perfect. I do have to warn you. This is not your typical, sugar, butter, cinnamon baked pears. These pack a punch, and are sort of like immunity boost pears. They do include something sour, something sweet & something spicy. Lemon, honey, ginger…and something else to keep it extra nice, vanilla bean!
They are super good, warm or chilled, but you've been warned. If you have a sweet tooth, look elsewhere, these are some funky baked pears, in all the good sense anything funky is. Top with granola, or nuts, or eat as is, like I did for breakfast, no shame in ma game yo.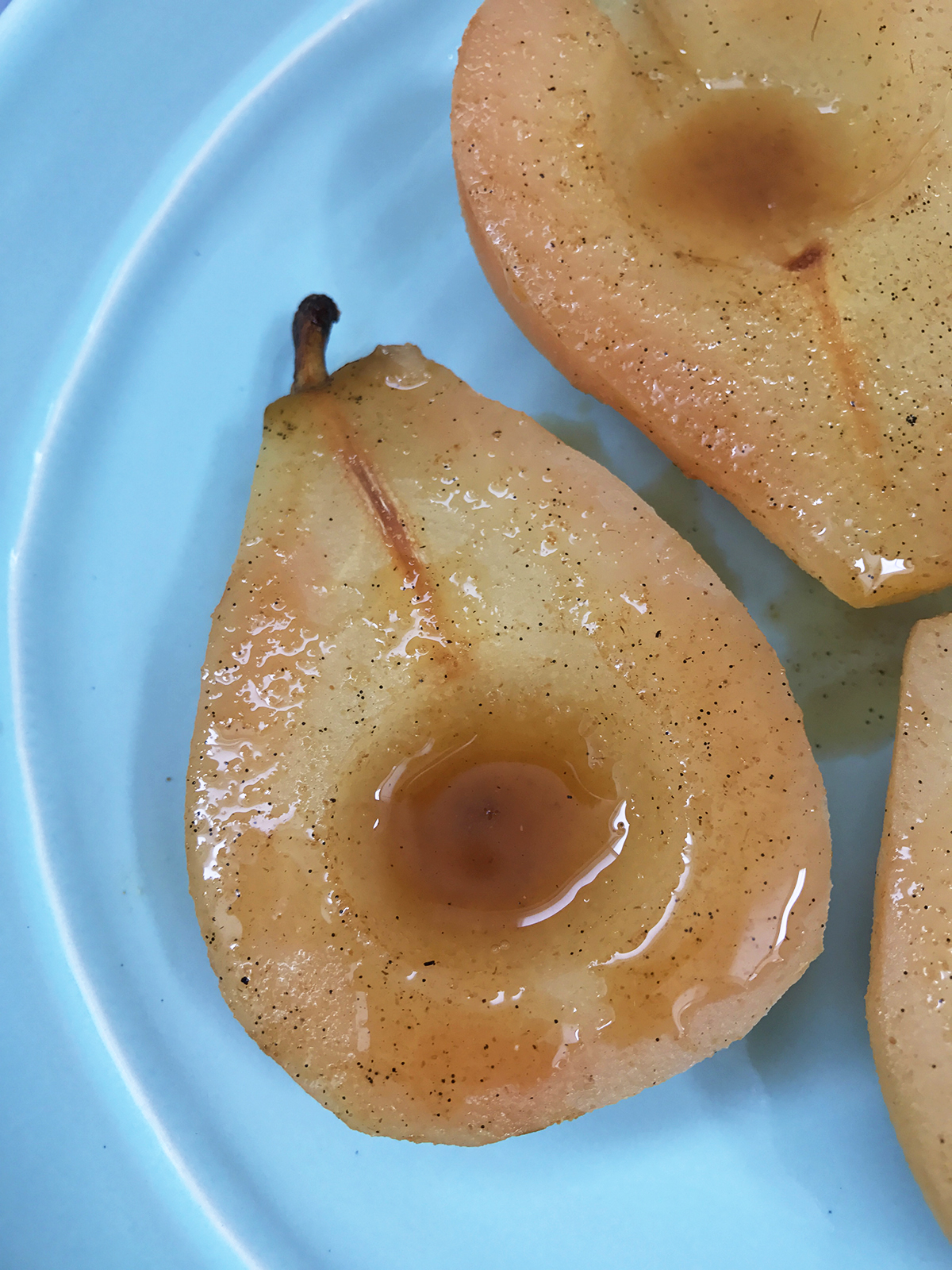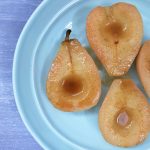 Easy Baked Pear Recipe
Print
Ingredients
2

pears

firm, halved, peeled & cored

1

tsp

fresh lemon juice

1/4

tsp

dried ginger

2

tsp

honey

8

tbsp

water
Instructions
Preheat the oven to 375 degree Fahrenheit.

Mix the lemon juice, ginger & honey in a small bowl.

Place the pears in a small baking dish, cut side up. Put the water in the bottom of the dish.

Spoon the mixture over the pears. Cover the dish with aluminum foil and pop it in the oven.

Bake until soft & enjoy warm or cold.