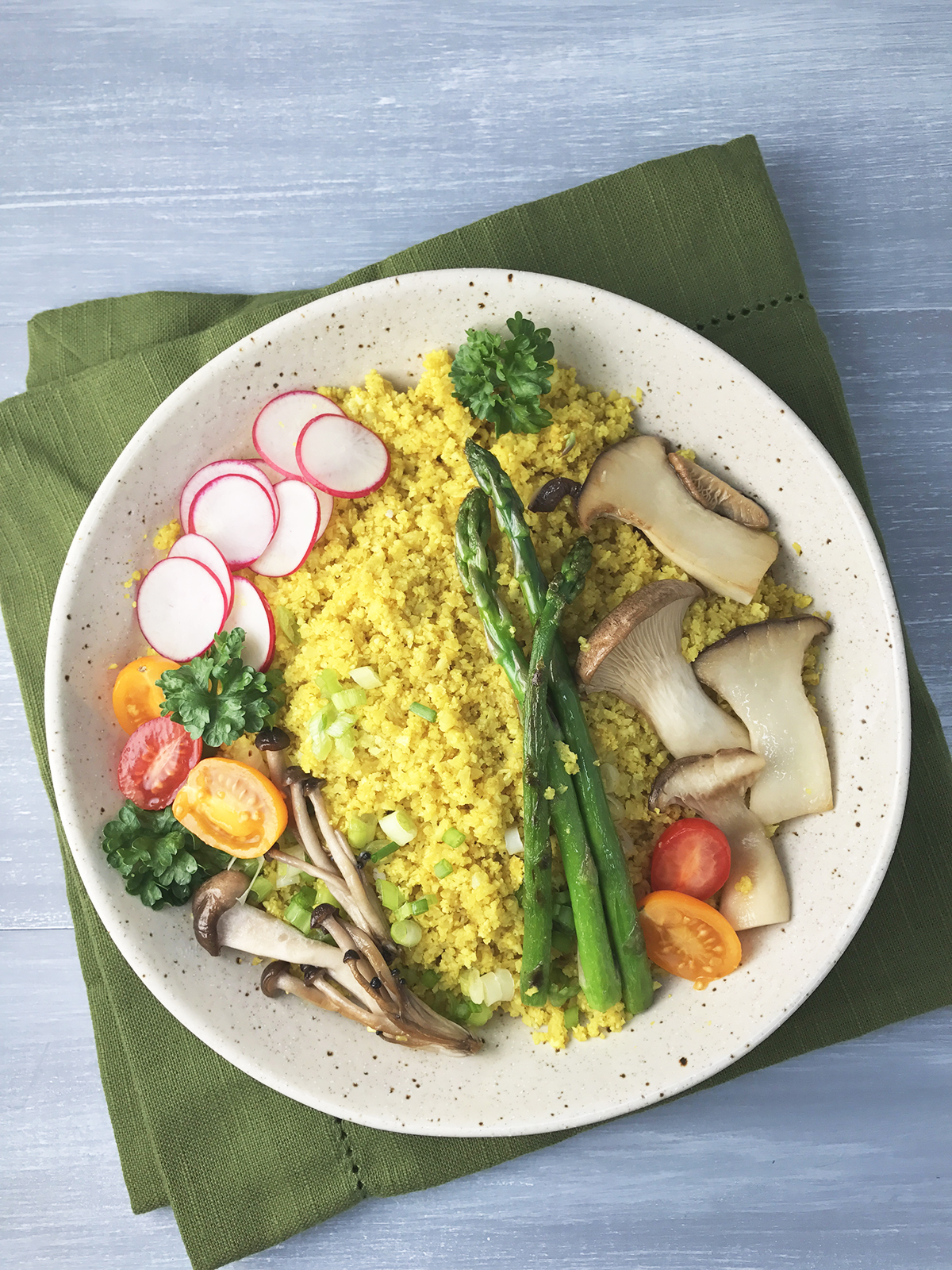 At this point, you've seen cauliflower rice everywhere, and for good reason! If you haven't made it yet, I'm going to show you how to make cauliflower rice, and how easy it is. Also, if you're anything like me, you could eat curry anything. I sprinkle yellow curry on eggs, on lentils, in actual curries too if you can believe it (I know I'm a comedian haha). So, naturally, this would be a curry cauliflower rice recipe for me!
Cauliflower rice has gone very mainstream. You may have noticed it in your frozen section, or in the vegetable isle. I've even seen broccoli rice, yes, it's a thing too!
Anytime, I can dress up vegetables, and transform them into something else, I'm down. I mean, I love veggies, but sometimes you just don't want to feel like your eating them. And honestly, I have a carb addiction, so I can do with a little less rice, and  a little more cauliflower rice.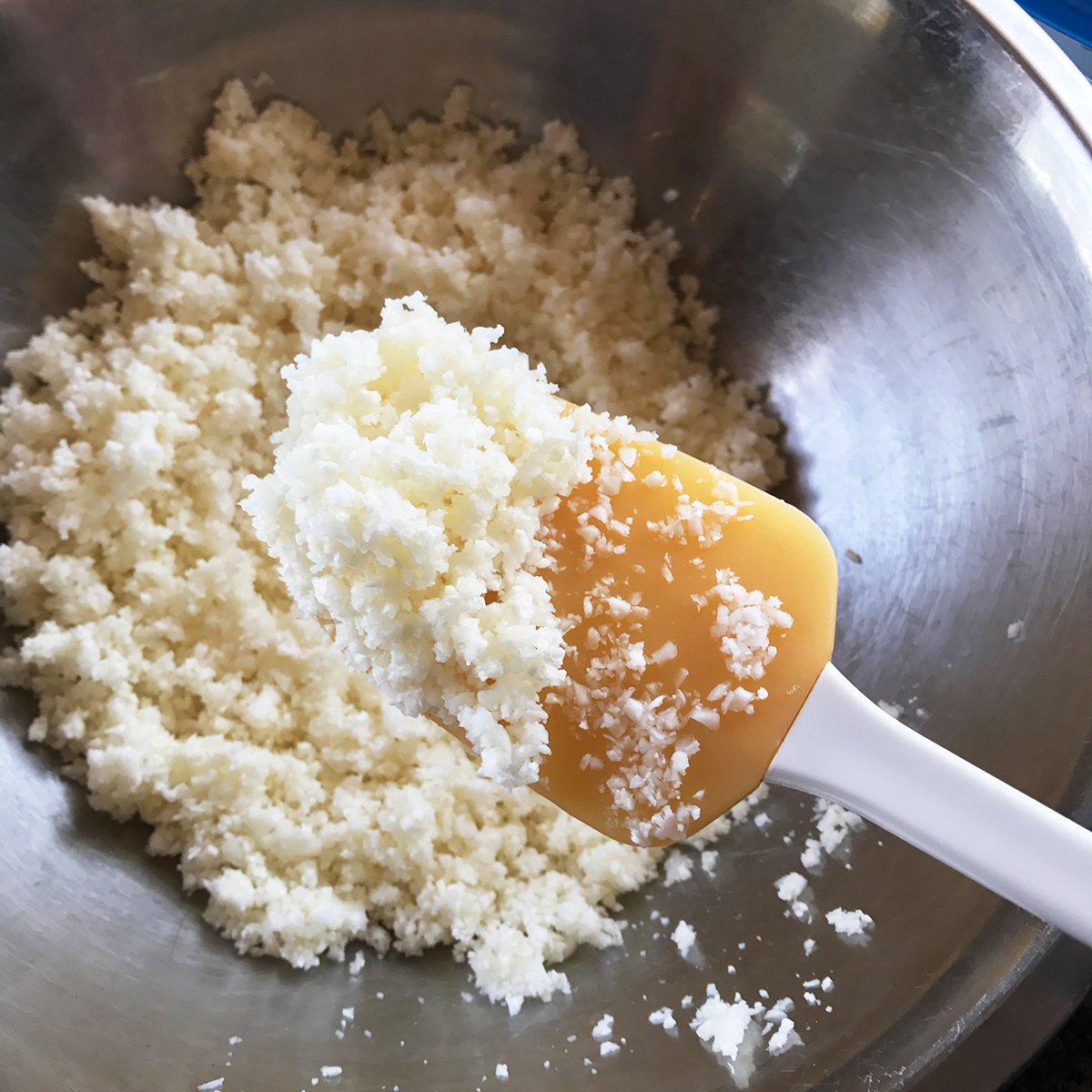 You know, I think this would be good with stews, as is with salad, or maybe as fried rice.  You can add to it whatever vegetables you have in the fridge. It's a pretty forgiving type of dish. Add a little bit of this or that, drizzle a sauce on top, and you've got yourself a dinner masterpiece.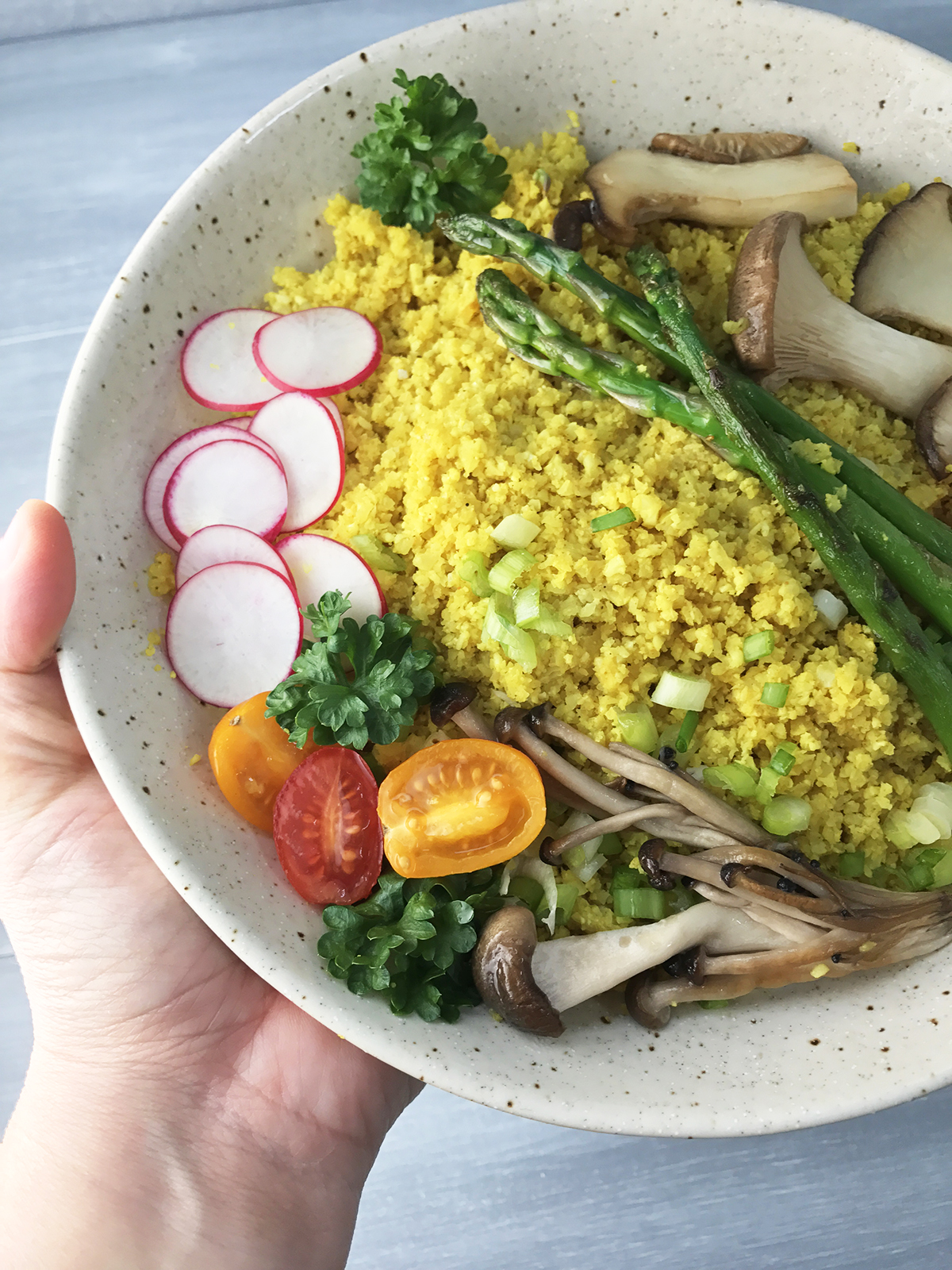 I made this very simple, and just tossed the veggies in a cider vinaigrette, instant taste bud zap and comfort food all in one! What would you eat this with?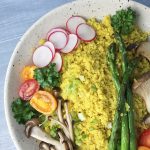 Curry Cauliflower Rice Recipe
Print
Ingredients
1

head

cauliflower (5-6 cups riced)

2

tbsp

oil

1

white onion, chopped

5

cloves

garlic

2

tbsp

curry

1

tsp

turmeric

1/2

tsp

black pepper

1/4

tsp

ginger
Instructions
Cut the cauliflower into similar sized florets. Work in batches, and put 1/3 to 1/2 into a food processor. Pulse continuously until you get rice sized pieces.

Heat the oil in a large pan. Add the chopped onion, cook it until it browns. Then add the garlic, cook it for a minute, until softened.

Add the cauliflower to the pan, as well as all the spices, stir until mixed.

Cook for 5-10 minutes, serve hot with a stew or vegetables.
Recipe Notes
Do not turn the processor "on", only on pulse.
Check the cauliflower frequently while you pulse to make sure you don't over work it.
Do not cover or ad any water/liquid to the pan, the cauliflower will get mushy.