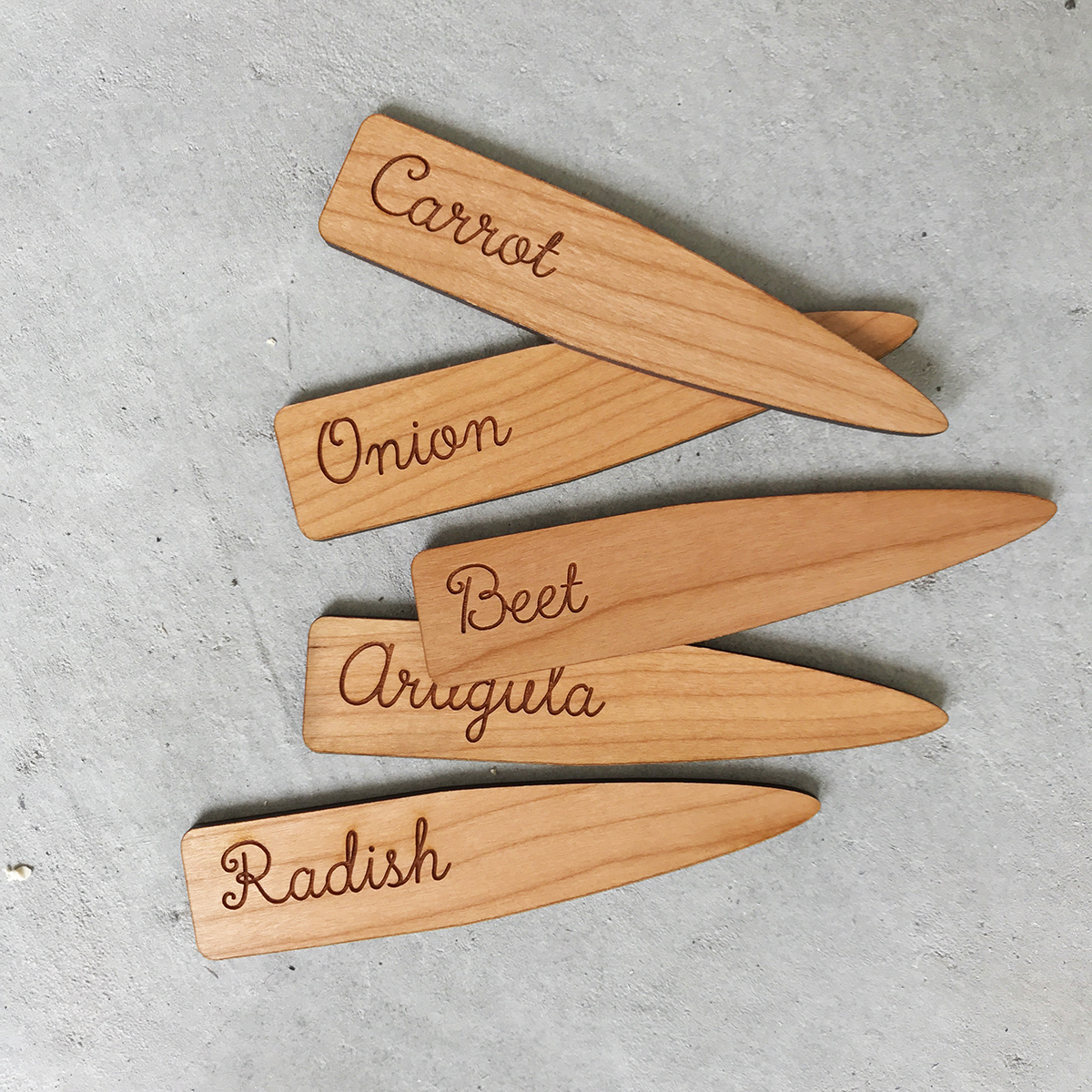 Disclaimer:  This post may contain affiliate links, which means I may receive some monetary compensation if you make a purchase via an affiliate link (at no cost to you). Not enough for a pony, but it should help with some ice cream. From more information read my disclosure policy. Thanks for your support!
How cute are these wooden markers from Orange Bridge Supply? I just got mine and they made my raised beds so friendly looking with the nice font and warm wood tones. Such a small item made such a big difference.
They are made of walnut, and have a warm brown tone. Also, I loved that you get to choose the script and what you want written on them. I went with the True North Script and labeled most of my veggies…I plan on ordering more because I loved these so much!