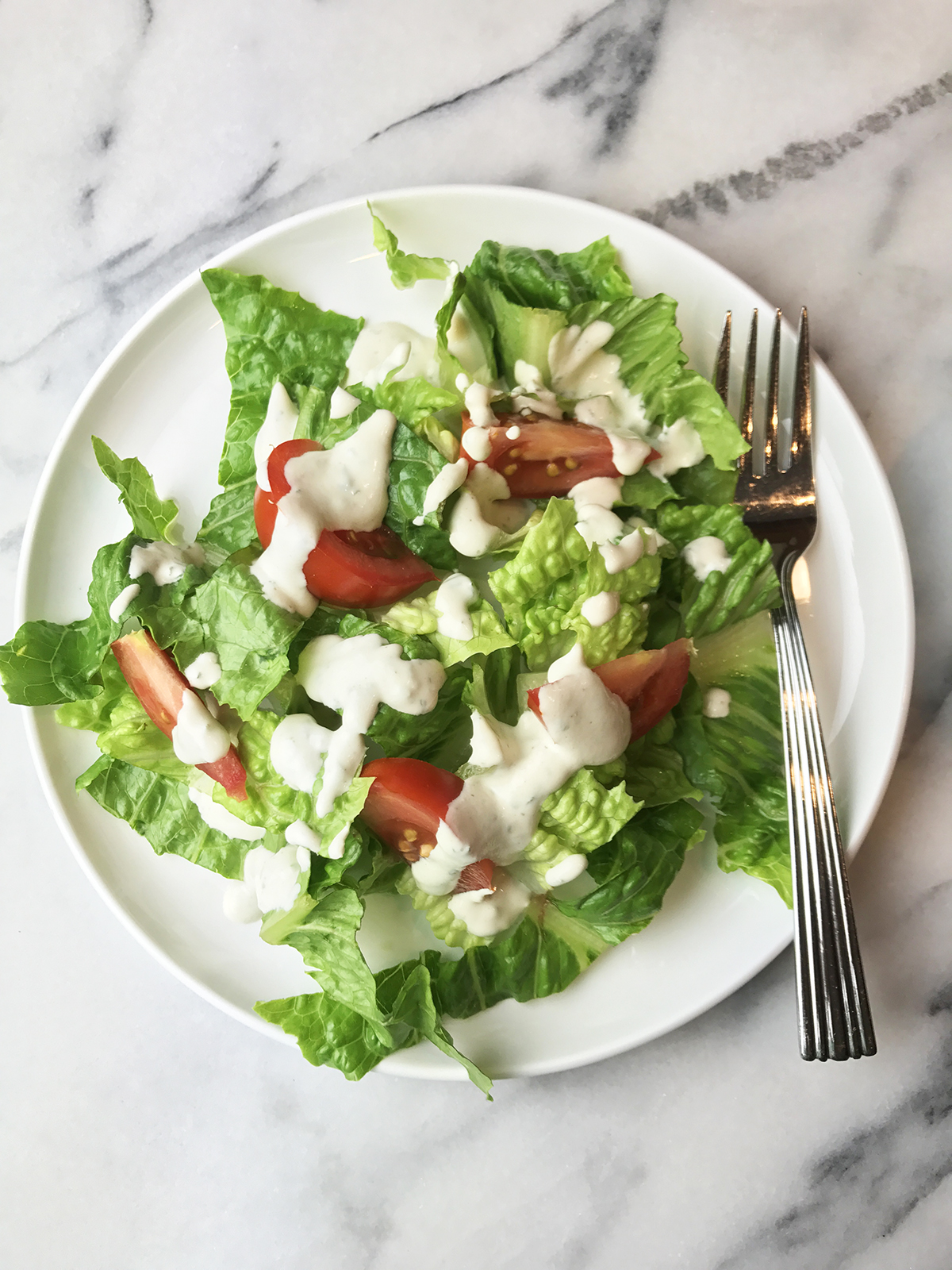 Ranch dressing is Sam's favorite period! When he switched over to a vegan diet, I'm not sure he realized that most dressings, especially restaurant dressings would be off limit. Think caesar, ranch, blue cheese, thousand island, anything except for vinaigrette of course. Ranch was his go to every single time. So I knew at some point I needed to veganize it for him. I know there are other vegan ranch recipes online, but none of them brought enough tang for me. You know, that tang you only get from buttermilk…and I have captured it, in the best vegan ranch recipe you will ever wrap your lips around. It's so thick and creamy that if you don't tell people it's vegan, they will never know!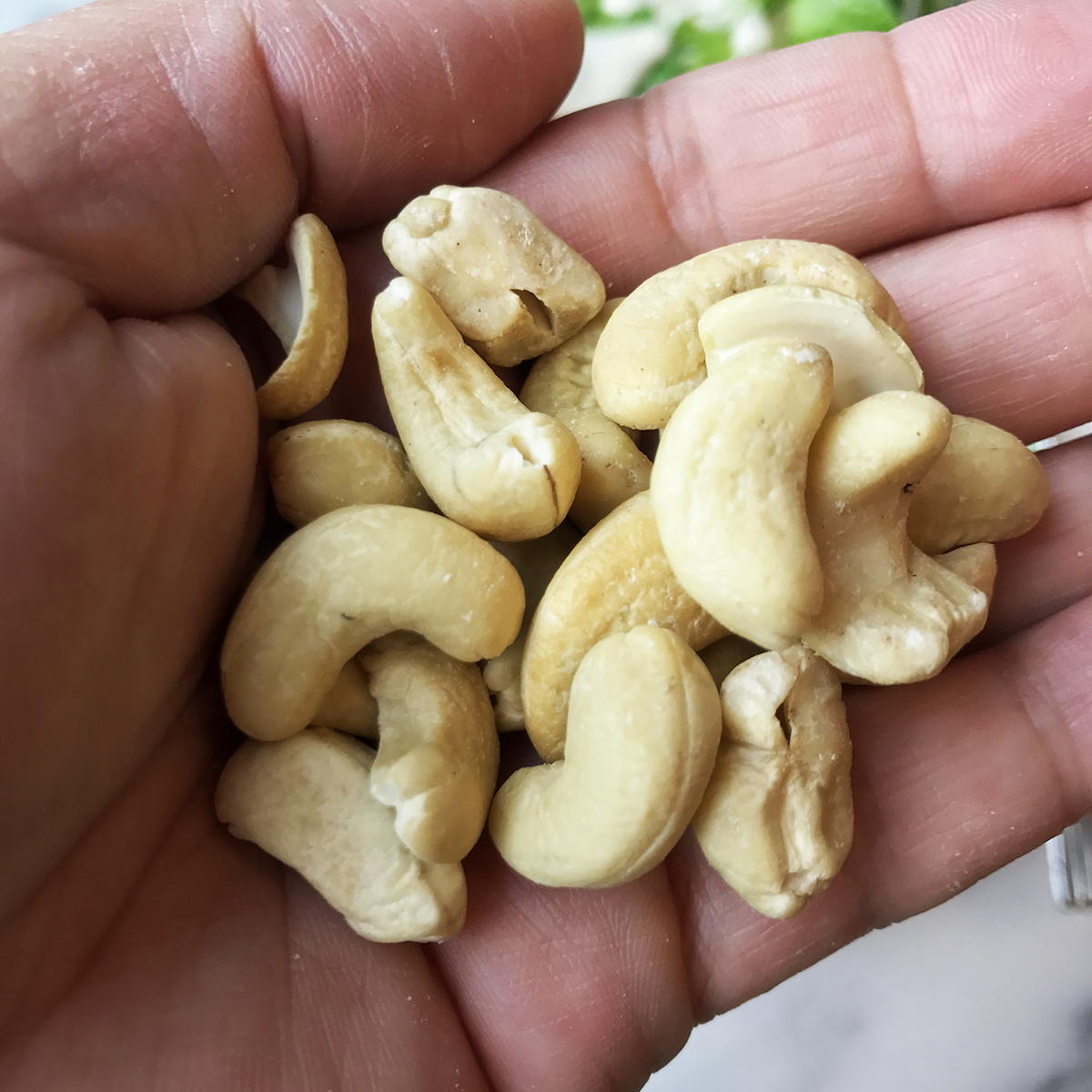 How to make vegan ranch dressing so creamy you ask? Well…the "not so secret" secret is to use raw cashews! Such a versatile nut…it's become a go to in my kitchen for everything from dressings to vegan alfredo sauce, to creamy soup toppings! Make sure to use raw (not toasted), unsalted cashews. You soak them overnight, and blend them slowly with a liquid in a high powered blender like a Vitamix or Blendtec. I'm sure you can make this in a regular blender too, it just won't be as smooth, and that is totally fine too.
So we have the creamy bit down, how to get the tang? Simple. Vinegar & mustard! If you want even more, you can dial up the vinegar. Don't do too much more mustard because it will turn it yellow-ish eventually….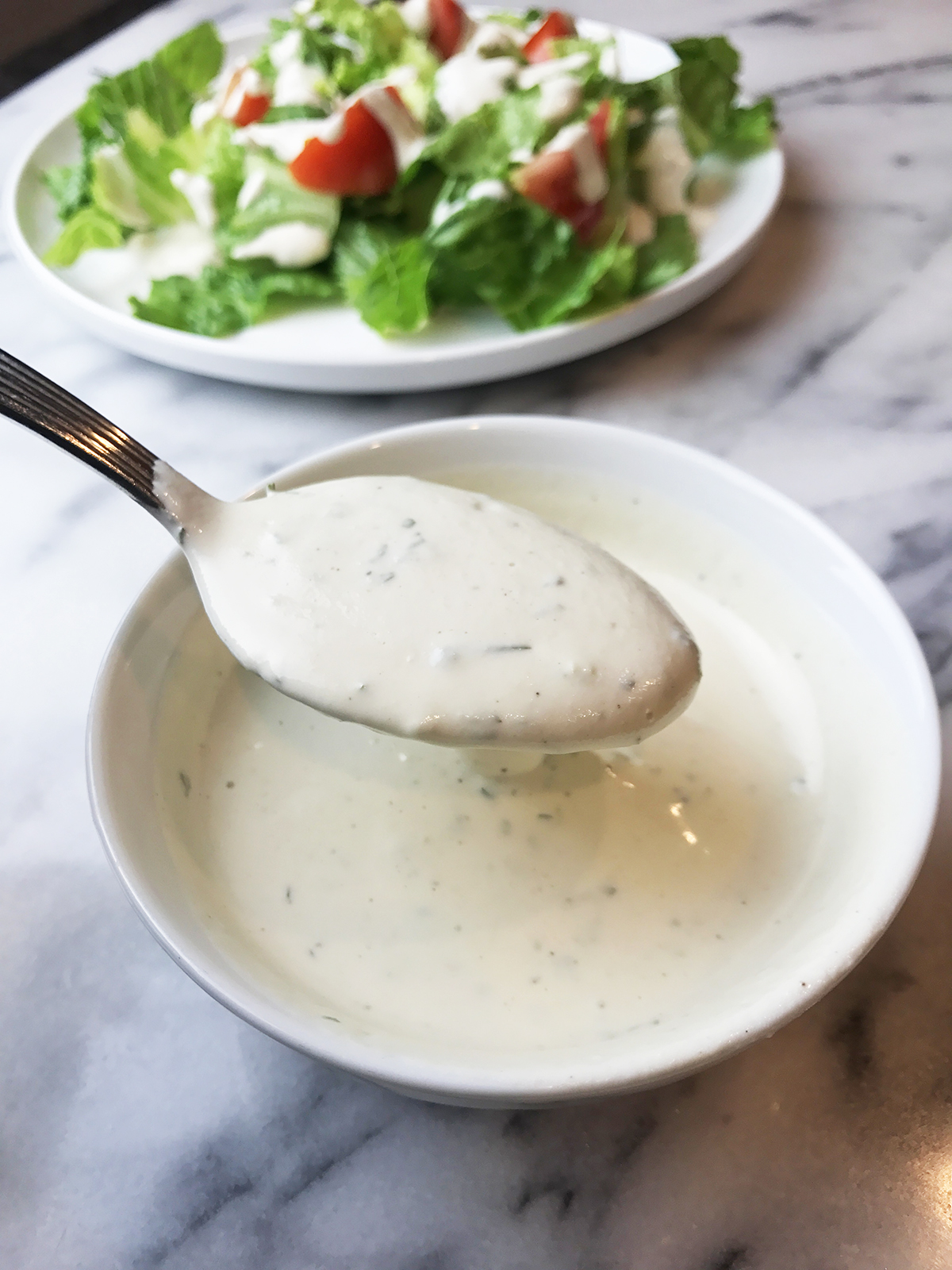 It took a few tries for me to get it perfect, but I love this so very much, it really is the best vegan ranch dressing! I store it in the fridge for up to a week, and in a glass container. Always use glass, it prevents other fridge food odors from seeping into the dressing like plastic containers. I replaced all my plastic containers with glass a year ago…but the reasons for why will need a whole post I will eventually get to 🙂 Want to see me veganize another dressing? Let me know…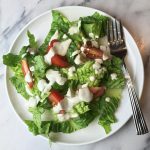 Best Vegan Ranch Dressing Recipe
Print
Ingredients
1

cup

cashews

1

cup

coconut milk (NOT the canned type)

2

garlic cloves, smashed

1

tbsp

apple cider vinegar

1

tbsp

parsley

1

tsp

chives

2

tsp

lemon juice

2

tsp

dijon mustard

1/2

tsp

onion powder

1/2

tsp

salt

1/8

tsp

black pepper
Instructions
Soak the cashews in water overnight. The next day, wash them and drain them then add them to a blender. Add the garlic.

Blend the cashews & garlic. Stop, scrape down the edges and add a little coconut milk. Keep adding the coconut milk slowly as you blend. After you've added all the coconut milk, blend on high for a couple minutes until it's smooth.

Add the rest of the ingredients and blend for about a minute. Pour into a glass container and store in the fridge until chilled.
Recipe Notes
If you don't have time to soak the cashews overnight, soak them for half an hour in hot water.
If you don't have cashews, you can use macadamia nuts as well.
The dressing just gets better with time as it sits in the fridge, so don't be worried about making too much! It should keep up to a week refrigerated. 
The dressing is thick, if you like it a little more loose, feel free to add more coconut milk until it is the consistency you like (not that I see that happening). But start with a little at a time to make sure you don't thin it out too much. Because thin dressings are sad...and no one wants to be a sad panda.