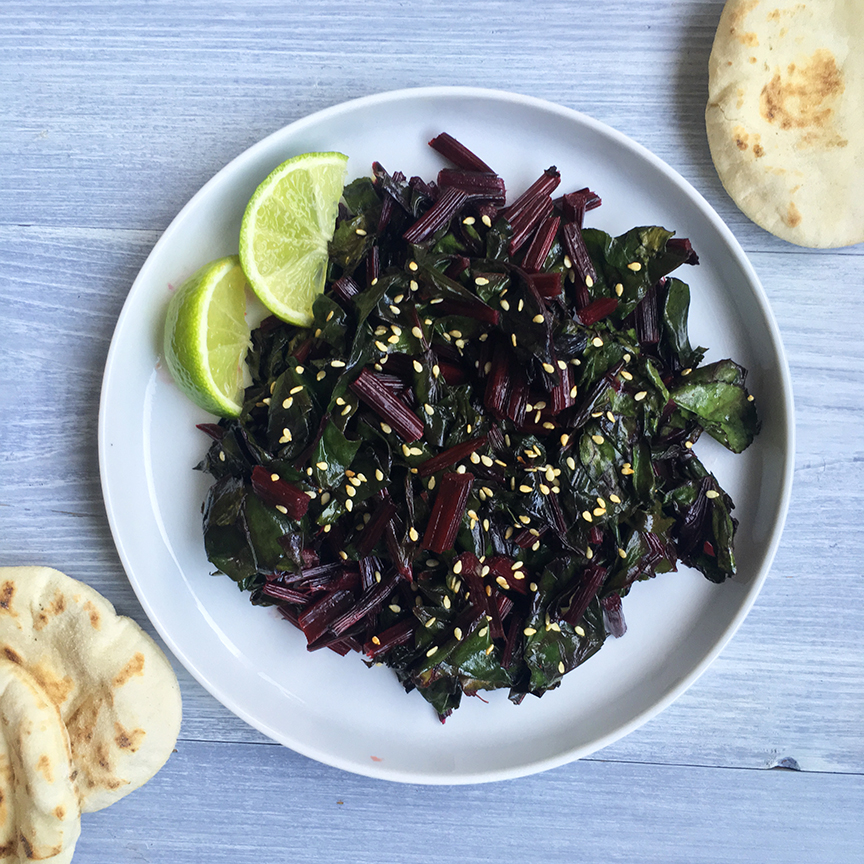 Beets, we all love them, the color is magical, the sweetness intoxicating. Many people (even me at one point) chop off the beet greens and discard them without another thought. I am making the case to elevate those beety greens, and to save them from the compost bin.
Other than being very pretty, beet greens are full antioxidants, high in vitamin B6, potassium, magnesium, and many other goodness for your body.
The great thing about this recipe is that it's best eaten chilled, which means, you can prepare it ahead of time.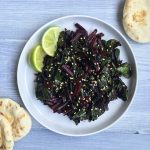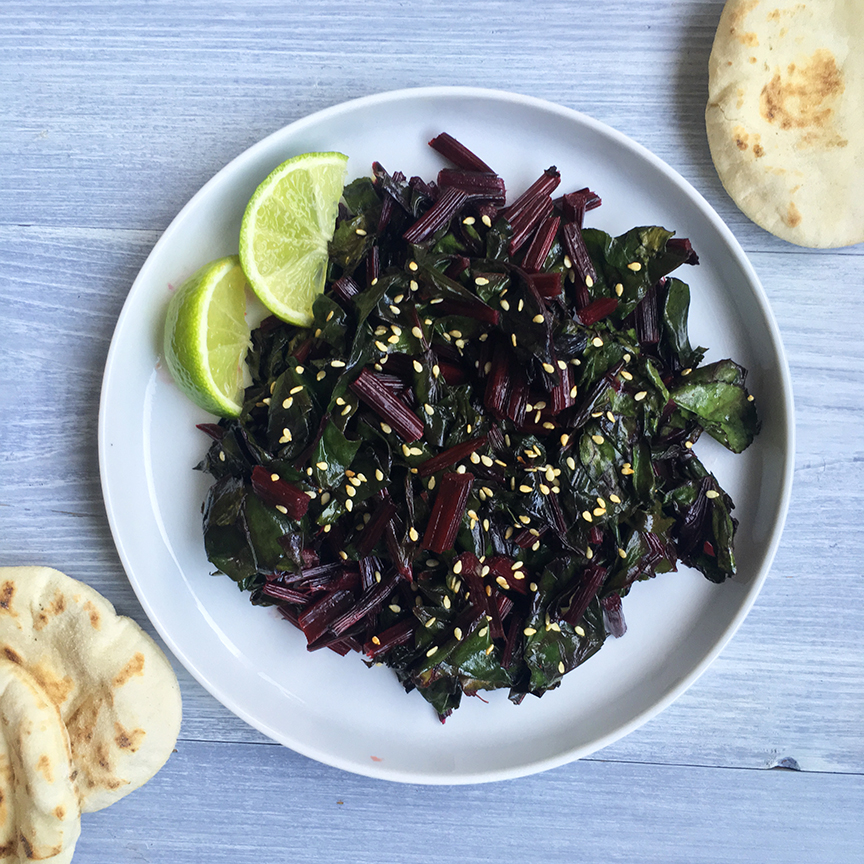 Sauteed Beet Greens Recipe
Print
Ingredients
1

bunch

beet greens

1

medium

white onion

1

tbsp

cooking oil

salt to taste

1

whole

lemon or lime

1

sprinkle

sesame seeds (optional)
Instructions
Chop the onion and sautee in a pan using the oil. Cook until browned.

While the onions are cooking, wash the beet greens, gather them and chop into strips.

Once the onions are browned, add the greens & salt to taste. Sautee for a few minutes until the greens wilt.

Let the greens cool on the counter before refrigerating.

Serve with pita bread, and a fresh squeeze of lemon or lime. Sprinkle some sesame seeds on top.
Recipe Notes
This dish is best served cold.