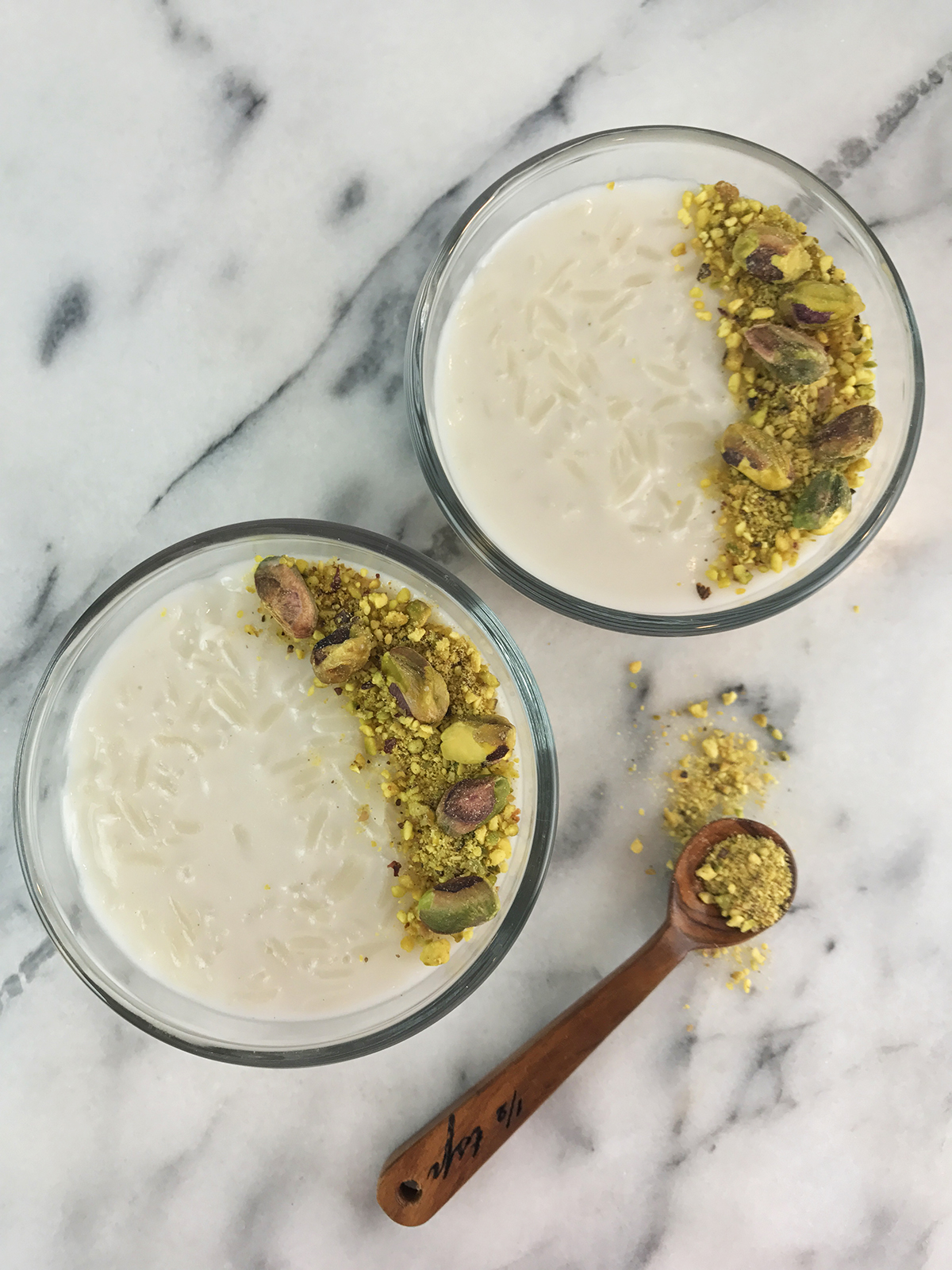 Sam is obsessed with rice pudding. It's one of his absolute favs. When he went vegan, it became much harder to come across his favorite desserts as easily so I usually end up in the kitchen trying to veganize the recipe. I mean how can I say no to that cute face of his? Best part? You guys get to reap the benefits! 🙂 This recipe is so easy and so creamy and dreamy. You can use any cooked white rice you have on hand (or make a fresh batch), it's very forgiving too, so don't worry about messing it up. This will be the best vegan rice pudding recipe you ever make!
This was a simple recipe to transform. Even if you aren't vegan this recipe is way better than a milk based one because the calorie count is way lower because of the coconut milk plus I don't over sweeten it. And it tastes absolutely delicious, so win win!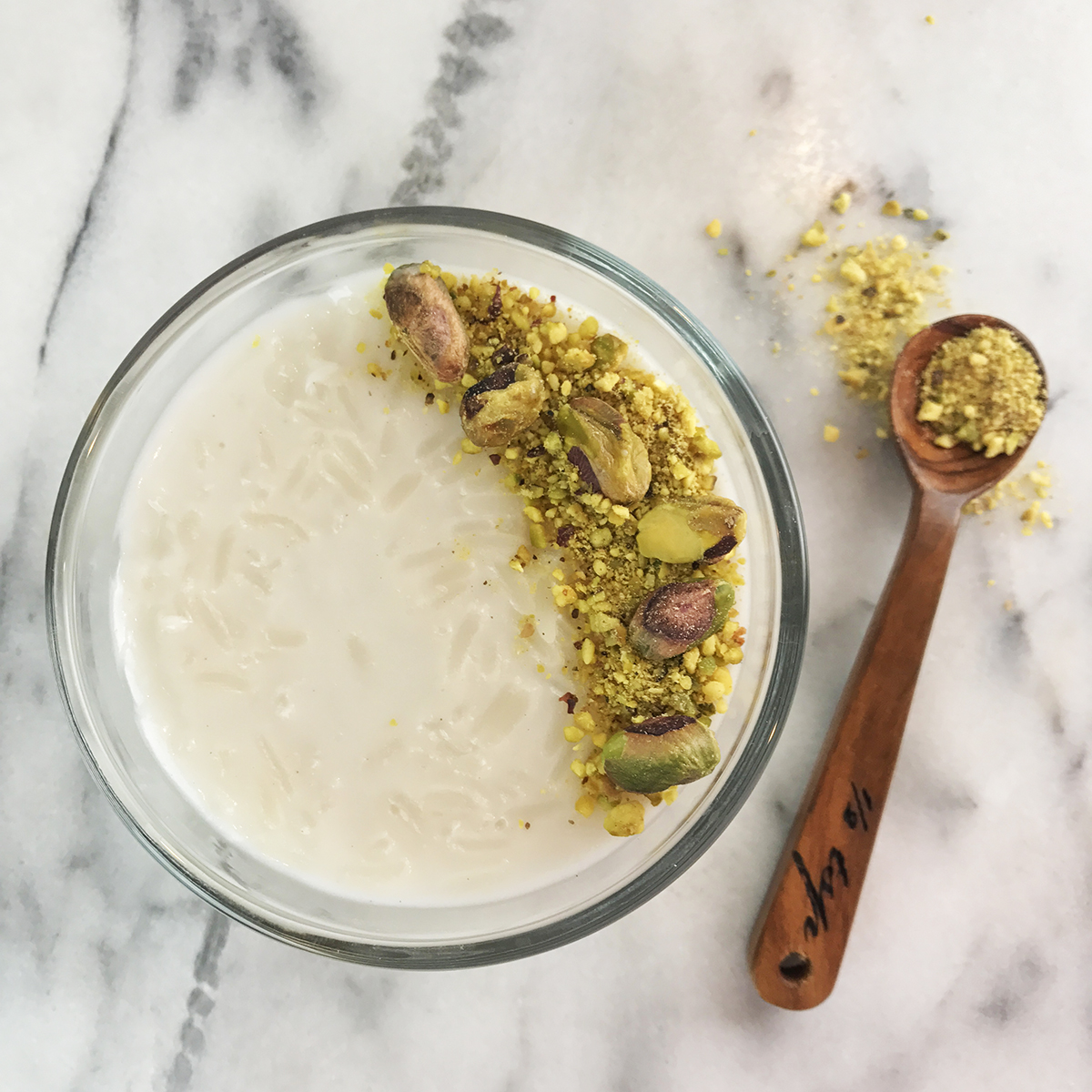 Many people put cinnamon in their rice pudding. The Lebanese way is to add rosewater just enough to give it a light touch, but not too much where it tastes like perfume. It really elevates the taste and makes it addicting. Not all rose waters are created the same, so make sure to start with less if you are in doubt and taste as you go.
This recipe is very easy to throw together especially when you have leftover rice. It gives me a reason to always make more rice…never a bad thing.
You can add pistachios on top or any nuts you want, or eat it as is. These don't last long in our house! I honestly prefer them as is. Do you like a topping or do you like it plain?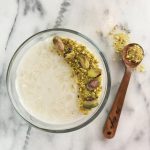 Vegan Rice Pudding Recipe
Print
Ingredients
2

cups

cooked rice

3

cups

coconut milk

1/2

cup

sugar

1

tsp

rosewater

1/8

tsp

salt

1

tsp

corn starch
Instructions
Place the corn starch in a small cup and add a little of coconut milk and mix with a spoon until it dissolves.

Add all the ingredients to a medium pot over high heat and add the corn starch mix. Stir until the sugar is dissolved. Bring to a boil.

Once it boils, lower the heat and let it simmer for 20 minutes. Stir occasionally.

Once it's done, take it off the heat and pour the mixture into 4 small bowls. Let them cool on the counter. When they are no longer warm to the touch, refrigerate them.
Recipe Notes
When I refer to coconut milk it is the one that comes in the half gallon, and not the can
Get the unsweetened, unflavored kind
This recipe makes a lightly sweetened rice pudding. If you like it sweeter add more sugar to taste.