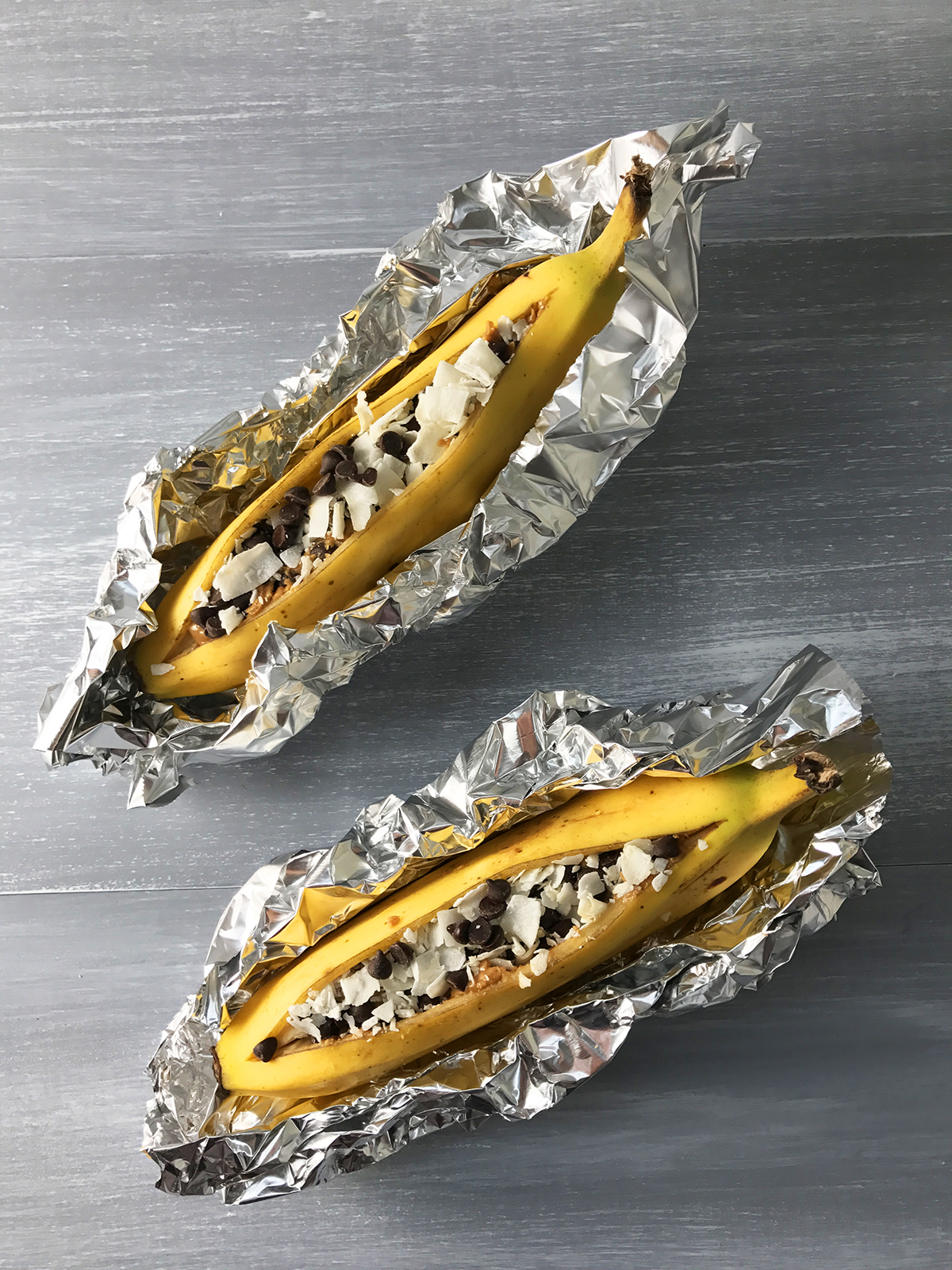 I have a love hate relationship with bananas. I love them as is and in cereal but not as they turn too soft with black spots on the outside. I hate them in smoothies, I feel like they take over the rest of the fruit. Also, I hate banana flavored things, like candy for example, or banana pudding it's just too fake. However, bananas foster? I'm in. Banana split? Give me two. I guess I like bananas mostly in their most straightforward form. From that, this dessert was born.
This dessert is so stellar, so comforting, you wouldn't think it's so healthy and low in fat & sugar. Your kids won't know it either. They are just going to hear chocolate and make a beeline for it. Traditionally, this is made at a campfire, stuffed with chocolate and marshmallows. I elevated it a bit, with flaked coconut (Bob's Red Mill is my fav, un-sulfured & un-sweetened) and some creamy peanut butter.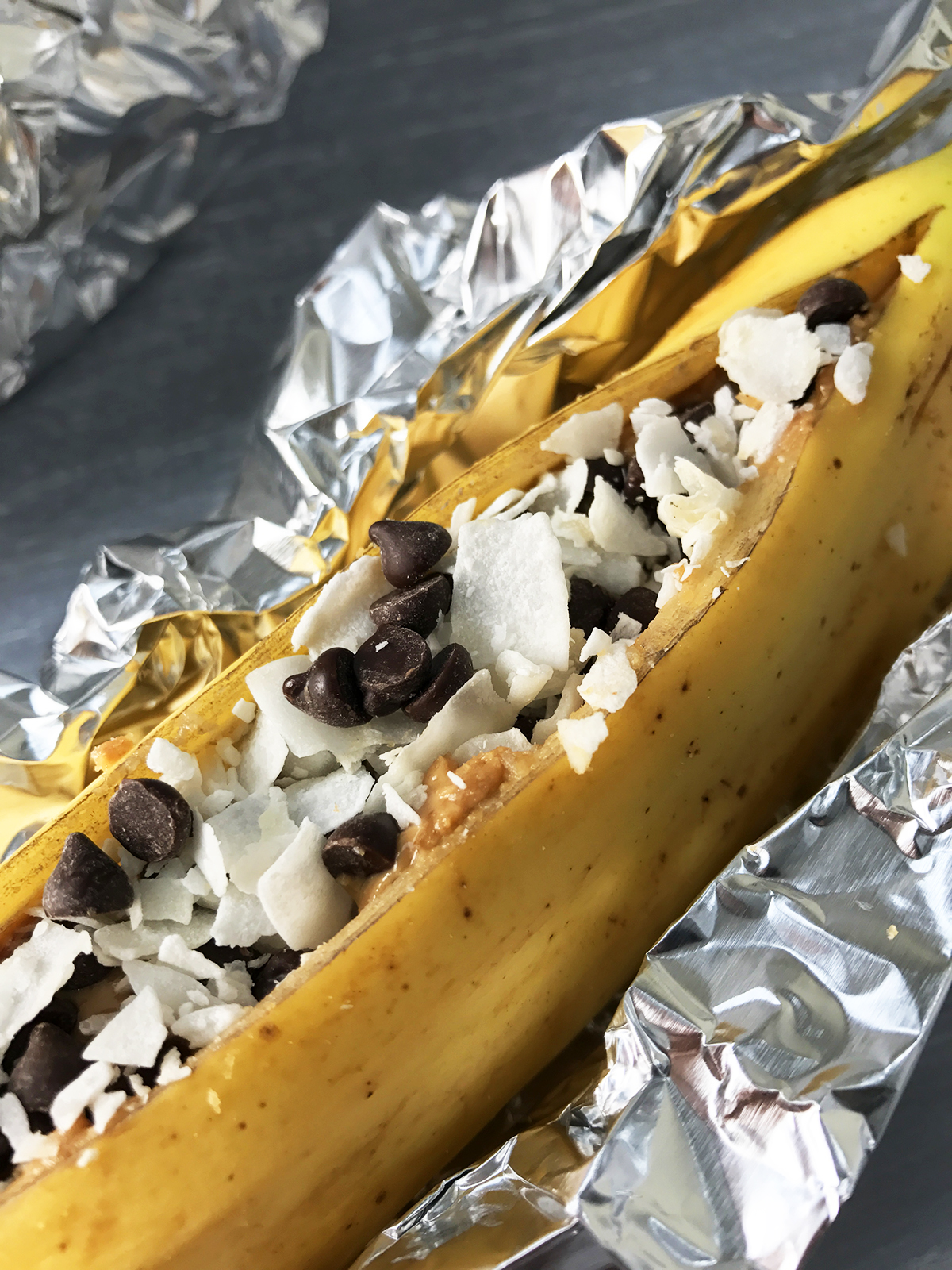 You simply make a slit half way through the banana and stuff it to the brim with all the ingredients. You wrap it all up and bake it until everything is melted, and gooey and the banana is warmed through.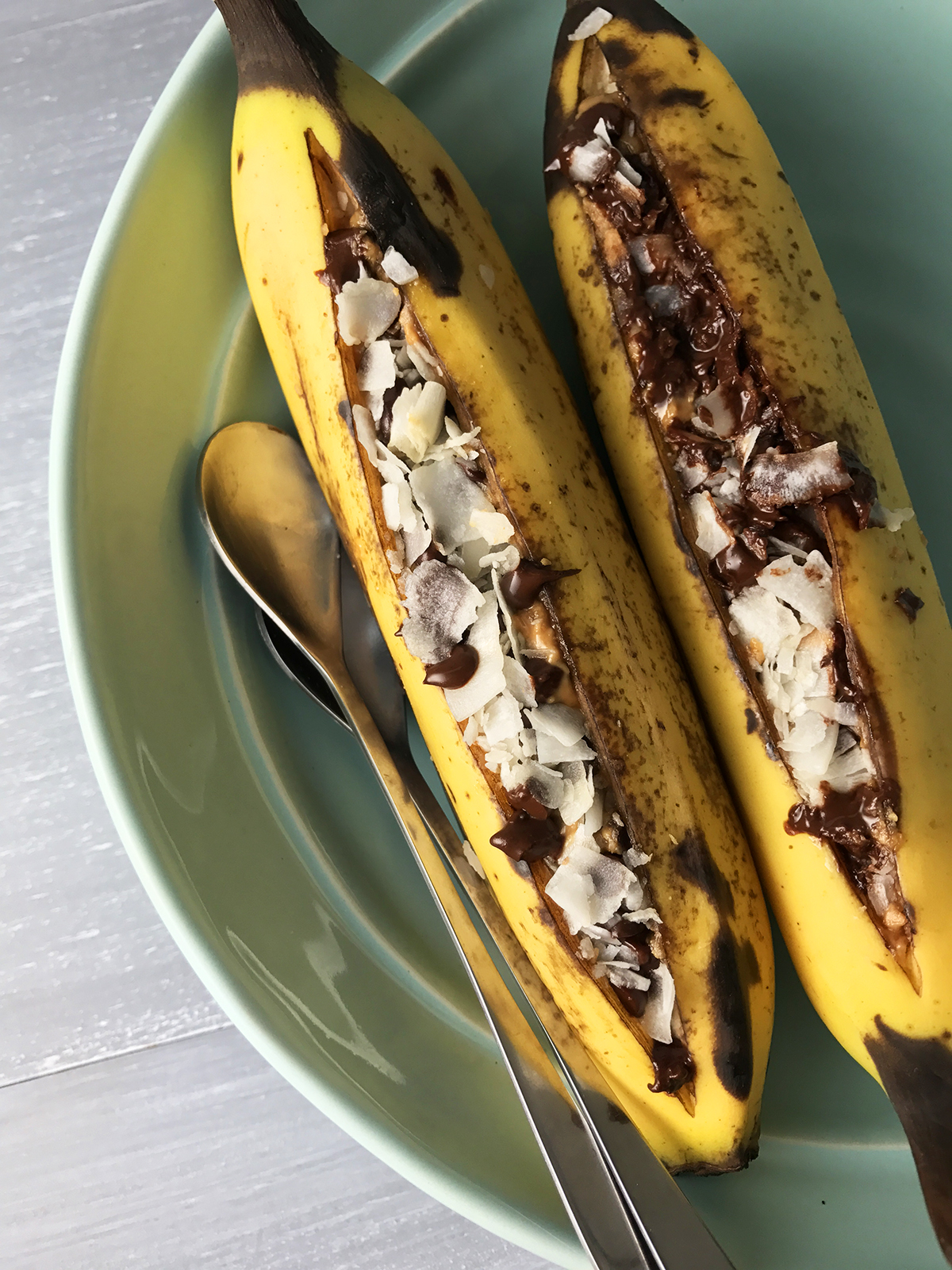 Take a spoon and dig right in. Make sure to get everything in one bite. It's all sorts of delicious.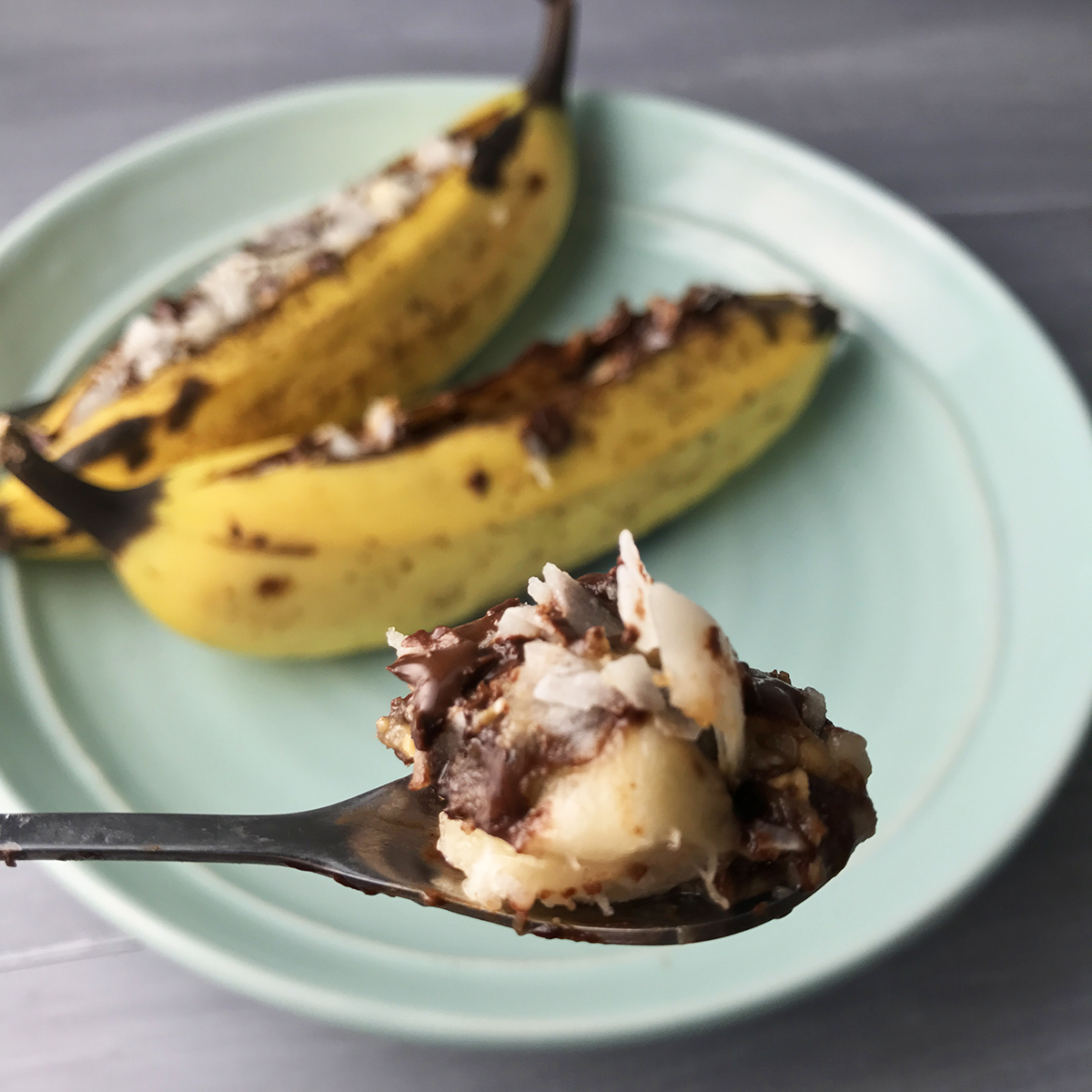 There is no right or wrong way to make these. Add anything from nuts, nutella, almond butter, dried fruit, granola etc…get creative. What would your fav combo be?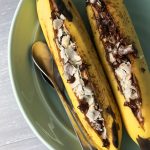 Baked Banana Boat Dessert
Print
Ingredients
2

bananas

1

tbsp

chocolate chips

1

tbsp

peanut butter

1

tbsp

coconut flakes
Instructions
Preheat oven to 350 degrees Fahrenheit.

Take the bananas with the skin on & slice them down the middle, half way through. Make sure you don't go all the way through the banana.

Place each banana in a piece of aluminum foil, crunch the foil around the bottom so it holds the banana up when you stuff them.

Gently separate some of the skin around the slit so that it you are able to stuff ingredients between the skin and banana.

Take a butter knife with the peanut butter and spread half in each banana where it is sliced.

Take the chocolate chips, divided between each banana and stuff them in all the crevices.

Take the coconut flakes and add them on top.

Wrap up the bananas completely with foil, put them in a pan and place them in the oven.

When done, pull the bananas out of the foil into a bowl, and dig in with a spoon!
Recipe Notes
If you don't have any of the ingredients, you can easily substitute for others, like granola, dried fruit, nuts, other nut butters, Nutella etc...there is no right or wrong way to make this, but chocolate is always preferable. 🙂