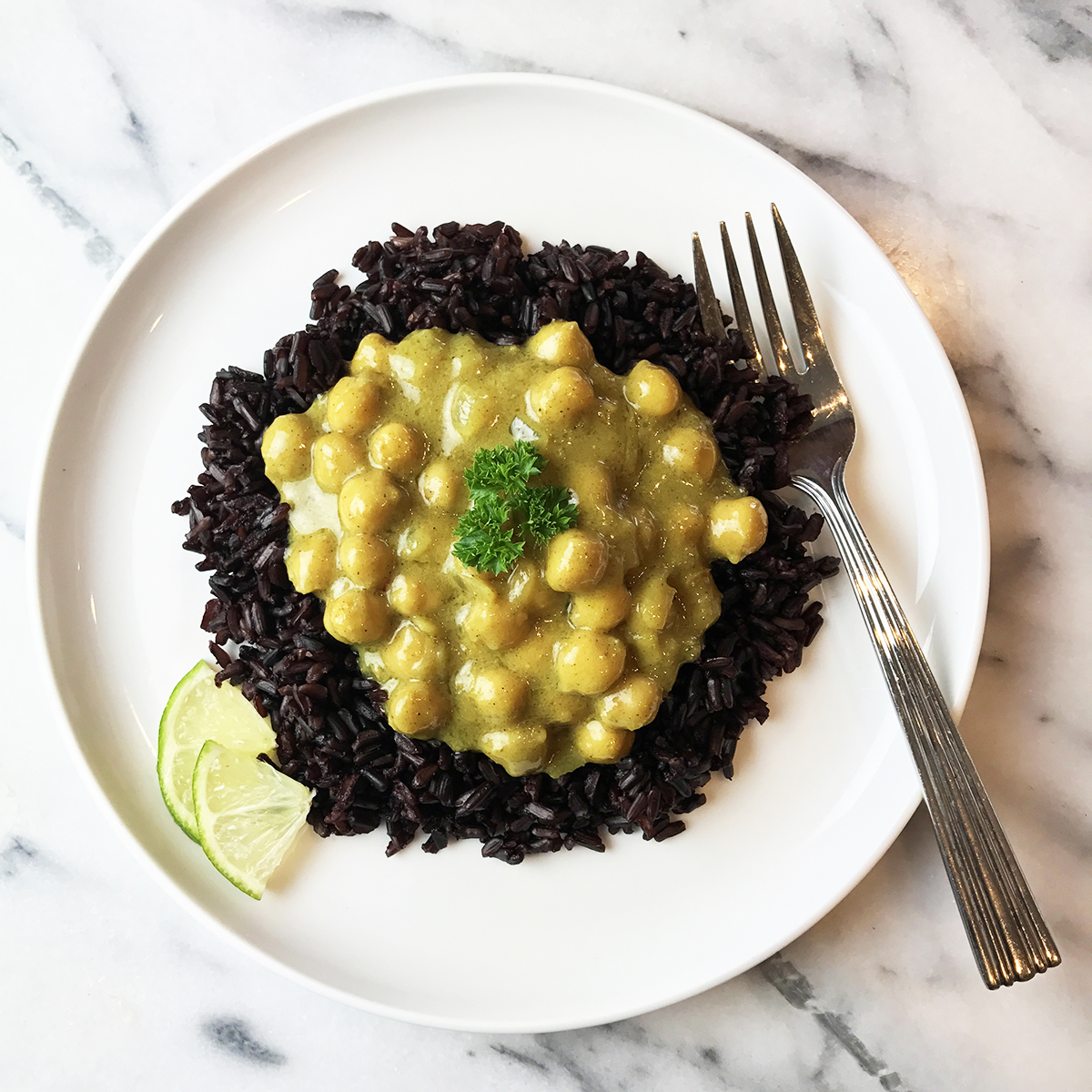 If you don't like curry, I'm not sure we could ever be friends. OK, that's a lie, we will still be friends, but like, you have to at least try to like it and this chickpea curry recipe is super easy :). I absolutely LOVE curry, and I don't make it frequently, but always happen to have all the necessary spices on hand. Last Saturday, I just had a hankering for some comforting vegan curry (since I am still on my vegetarian challenge, and Sam is vegan), and a quick look in my cabinets and I was in business! The only thing I wish I had was pineapple. I love pineapple in my curry. Absolutely adore it. So if you are making my chickpea curry recipe, make sure to have some pineapple on hand if you like that sort of thing.
By the time you cook the rice, the curry is ready. So start with the rice first, and cook it according to the package. I like to use black rice because for one it is absolutely gorgeous, but mainly because white rice always feels pointless to me. It has no significant nutritional value. But black rice is high in iron, vitamin E, anti-oxidants even more than blueberries (yes, can you believe it), and it is high in anthocyanins (which help with inflammation among other things). So basically, eat black rice. And by the way, it has more of dark purple color really than black, but close enough.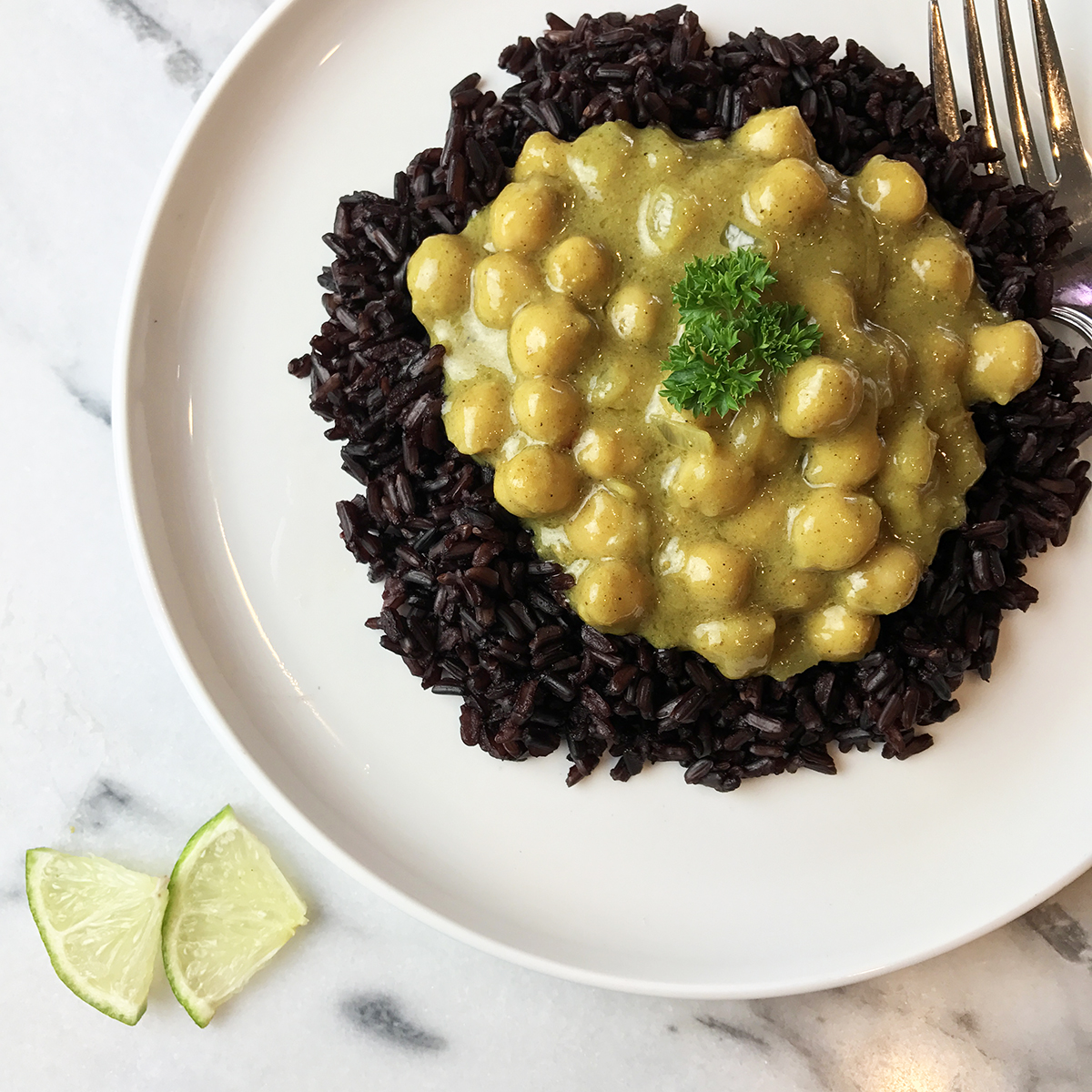 This chickpea curry recipe is really easy to make, and makes great leftovers. Oh, and one important thing is don't skip the lime at the end. It freshens up the whole dish. What kind of curry do you like?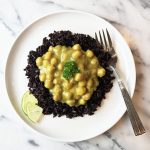 Chickpea Curry Recipe
Print
Ingredients
1

can

chickpea

1

cup

onion, chopped

4

cloves

garlic

1

tbsp

oil

1

can

coconut milk

2

tsp

garam masala

2

tsp

curry powder

1

tsp

cumin

1

tsp

flour, gluten free

1

lime, freshly squeezed

hot pepper, optional

salt, to taste

1

cup

black rice, cooked

1

cup

pineapple chunks, optional
Instructions
Prepare the black rice according to the package instructions. While it is cooking prepare the curry.

In a medium pan add the oil over medium heat and cook the onion until translucent. Add the garlic and cook for 1 min.

Add all the spices and mix, then add the coconut milk. Stir until fully integrated.

Add the chickpeas and bring it to a simmer. Slowly sprinkle the flour in so it doesn't clump and stir. Let it simmer for a few minutes and take it off the heat.

Finish off the curry with the lime juice.