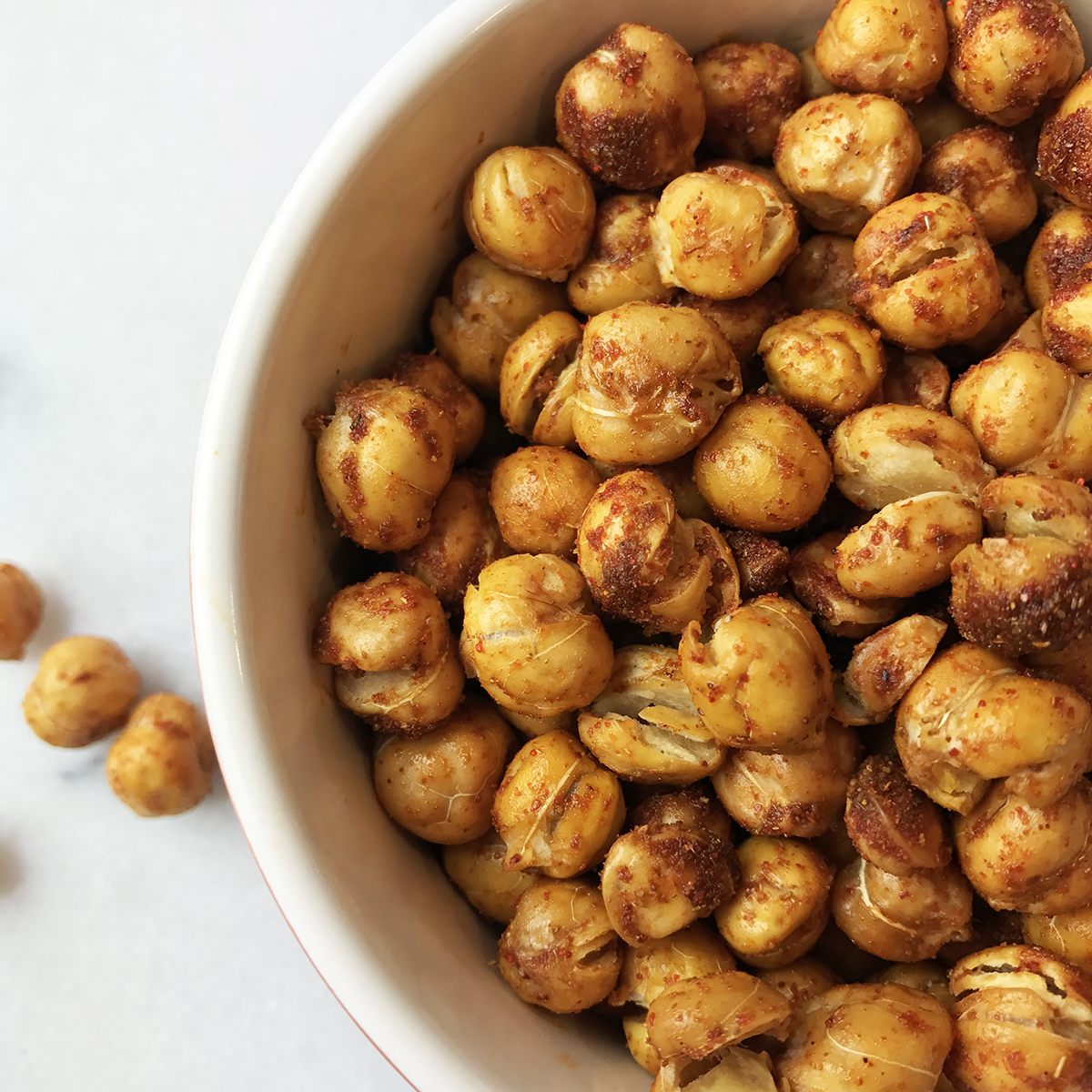 I'm not a big snacker, but when I do snack I like to keep healthy options on hand. For those that know already, I am chickpea obsessed. I've had store bought roasted chickpeas before, but for me they were either too salty or too dry. I figured, how hard can it be to make baked chickpeas? And out of my quest for that perfect crunchy bite, came my roasted chickpeas recipe. It is beyyyooond easy to make, but it took a couple tries to get the process right, I'll explain why.
Normally, we are used to seasoning before we cook something, to coax out the flavors, or to infuse the spices into our dish. However, when salting or adding oil to chickpeas before baking them, it tends to seal and hold moisture in them. So, while they come out crispy initially, they quickly  loose that crunch.
By seasoning the roasted chickpeas after, basically by dry roasting them, the get super crispy and stay that way.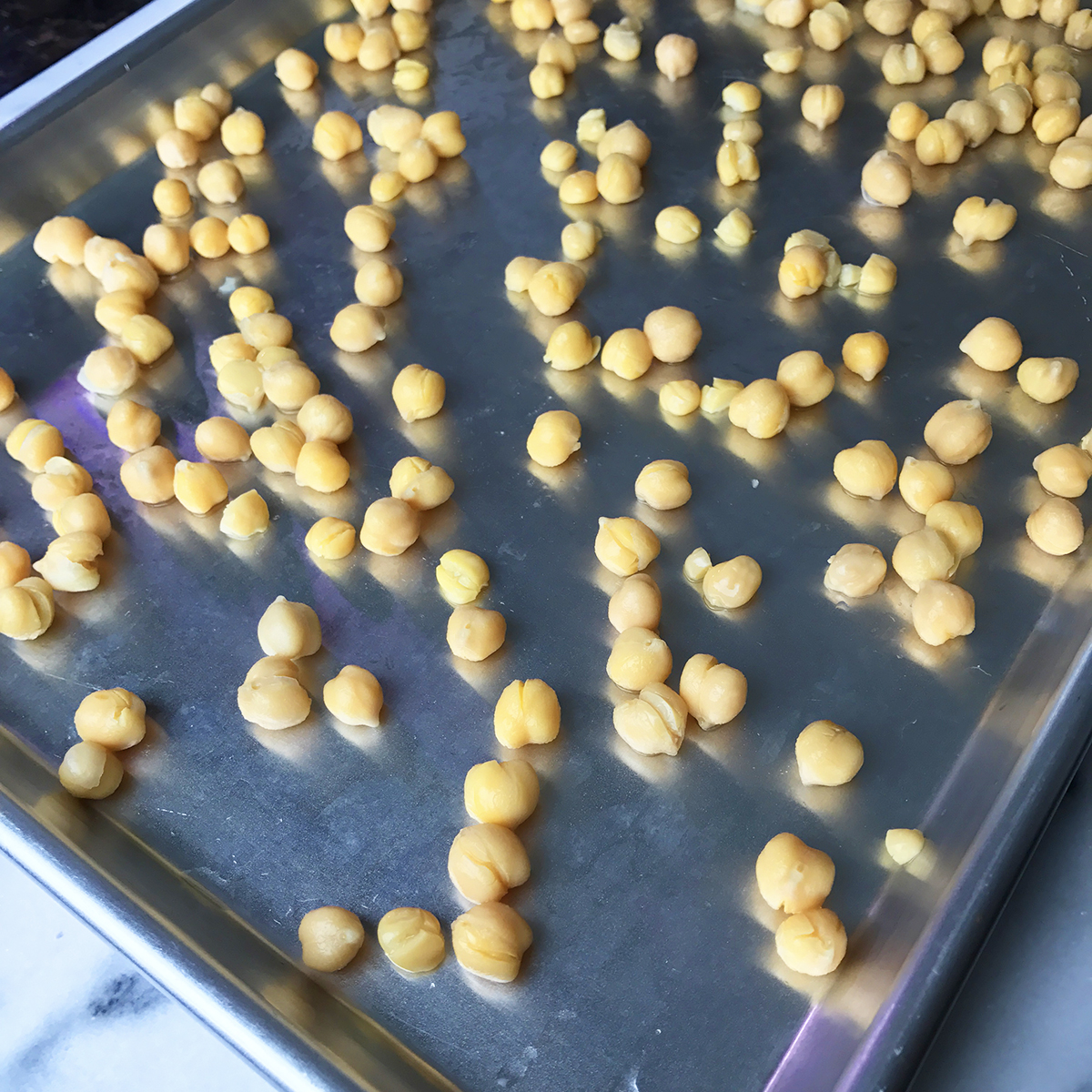 They do need some oil after to bind the seasoning to them, and you can try different flavors. I would go for a more spicy taste, but Sam doesn't do spicy do much. I kept it smokey and earthy with smoked paprika & cumin. You can change it up and add chili powder, or maybe sumac or zaatar. Whatever floats your boat! There is no right or wrong way to season these. You can always add more as you go, so always start with less.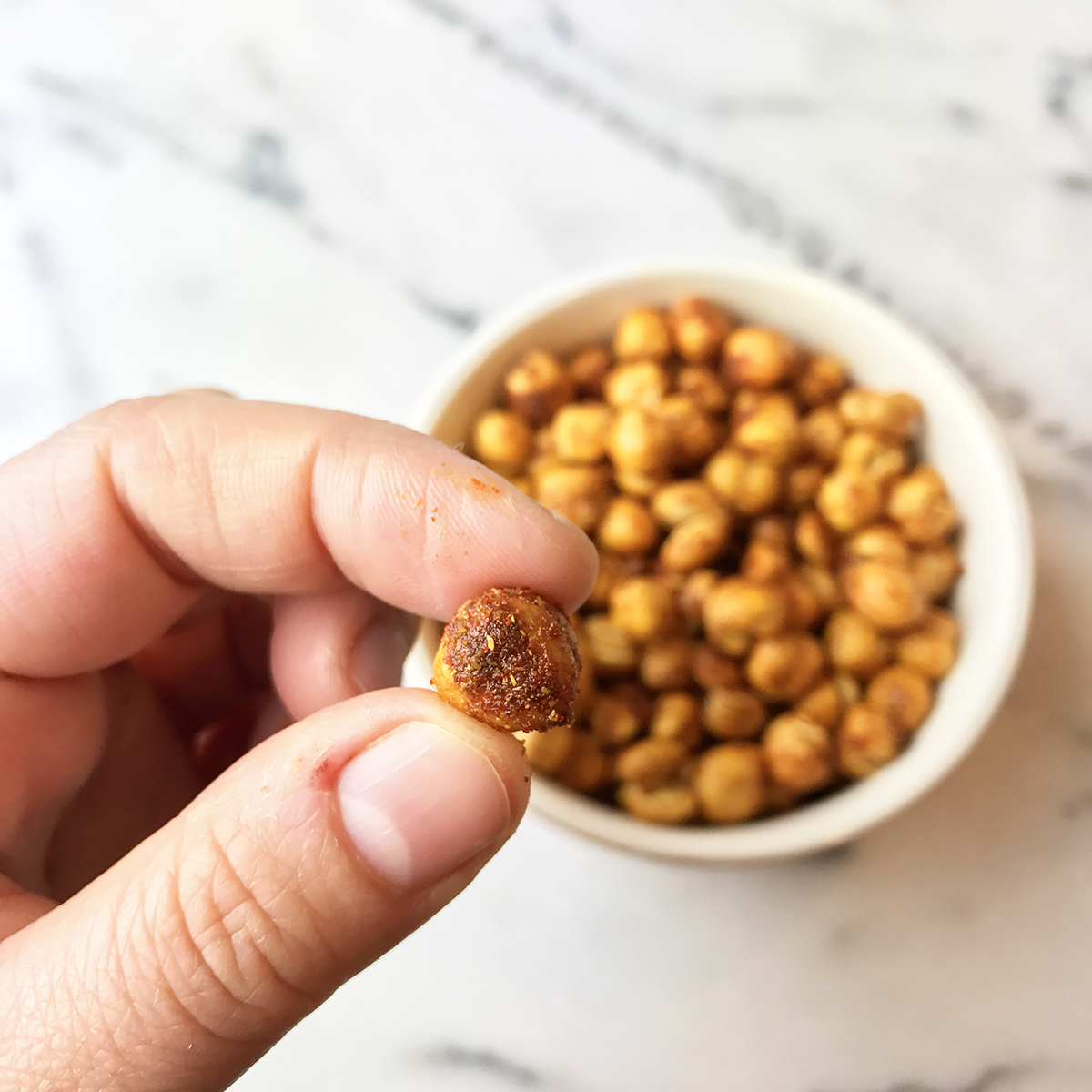 After they cool, store them in an air tight container. They may loose a little bit of their crunch, so usually fresh is best. Also, a great use for these roasted chickpeas are as croutons over a salad, especially if you eat gluten free, or just because 😉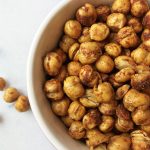 Roasted Chickpeas Recipe
Print
Ingredients
1

can

chickpeas

1

tsp

smoked paprika or chili powder

1

tsp

cumin

1

tsp

olive oil

salt to taste
Instructions
Pre-heat the oven to 400 degrees Fahrenheit.

Wash & drain the chickpeas. Place them in a sheet pan and make sure they are spread out and not crowded. Bake for 30 min.

When they are done, add the olive oil & stir. Then add all the spices & salt and mix.
Recipe Notes
Don't add the oil or chickpeas until the roasting is done. The salt & oil will trap moisture in them and they won't get crunchy.
These are best fresh at maximum crunch.
Change up the spices with any mix you want, maybe a little spice? Zaatar? Options are endless!