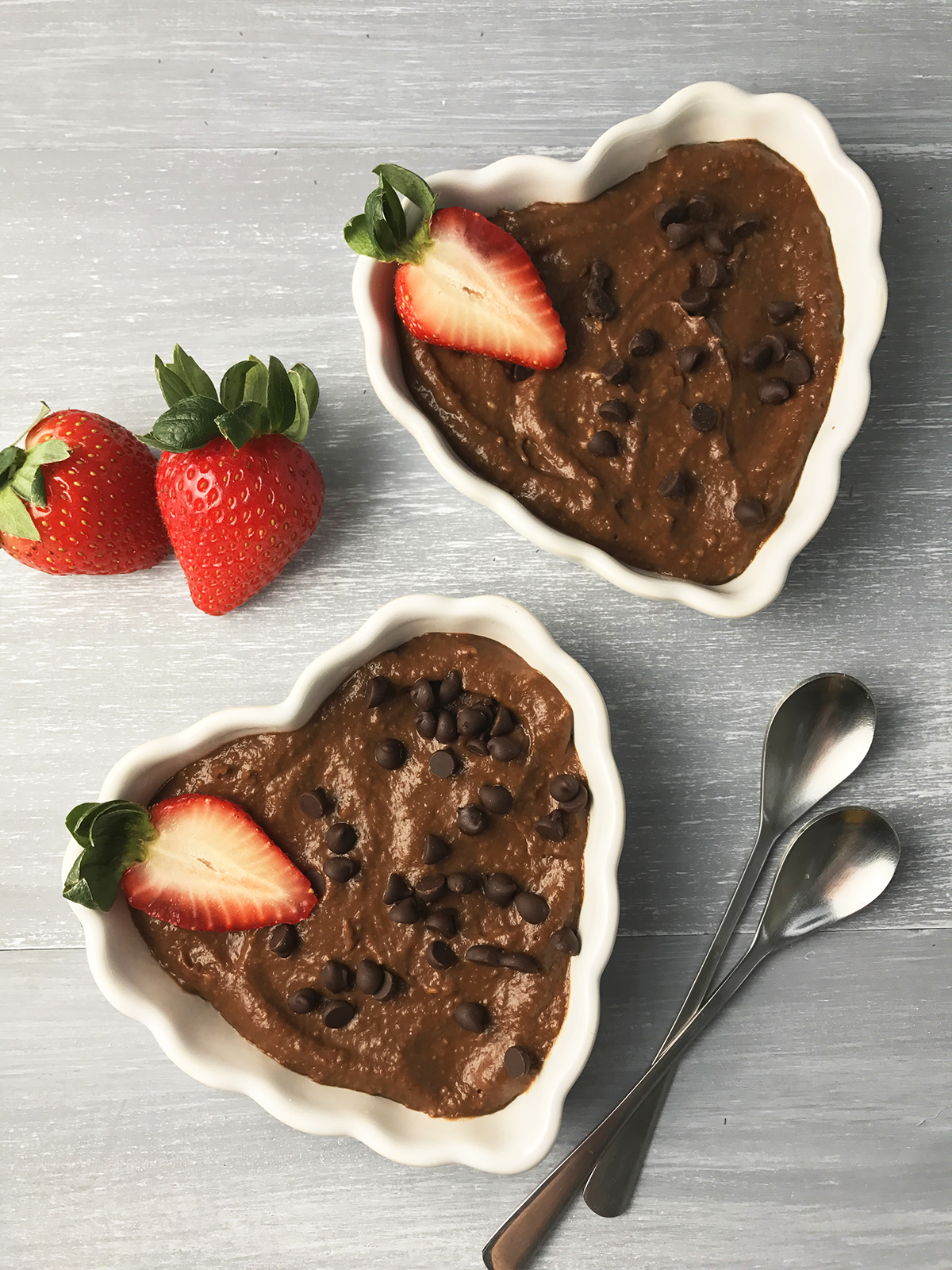 We don't really celebrate Valentine's Day, but it's a good excuse to eat lots of chocolate & strawberries, am I right? Since the hubs has gone vegan, dessert has become trickier, not impossible, but it has made me stretch and get more creative. Now, I am in no way the dessert whisperer, I prefer cooking to baking, and frosting things, so with something like this recipe, so easy and quick and delicious as it is, I will make it over and over!
Do I really need to convince you on a no-bake easy decadent dessert to wow yourself with? Nope, didn't think so.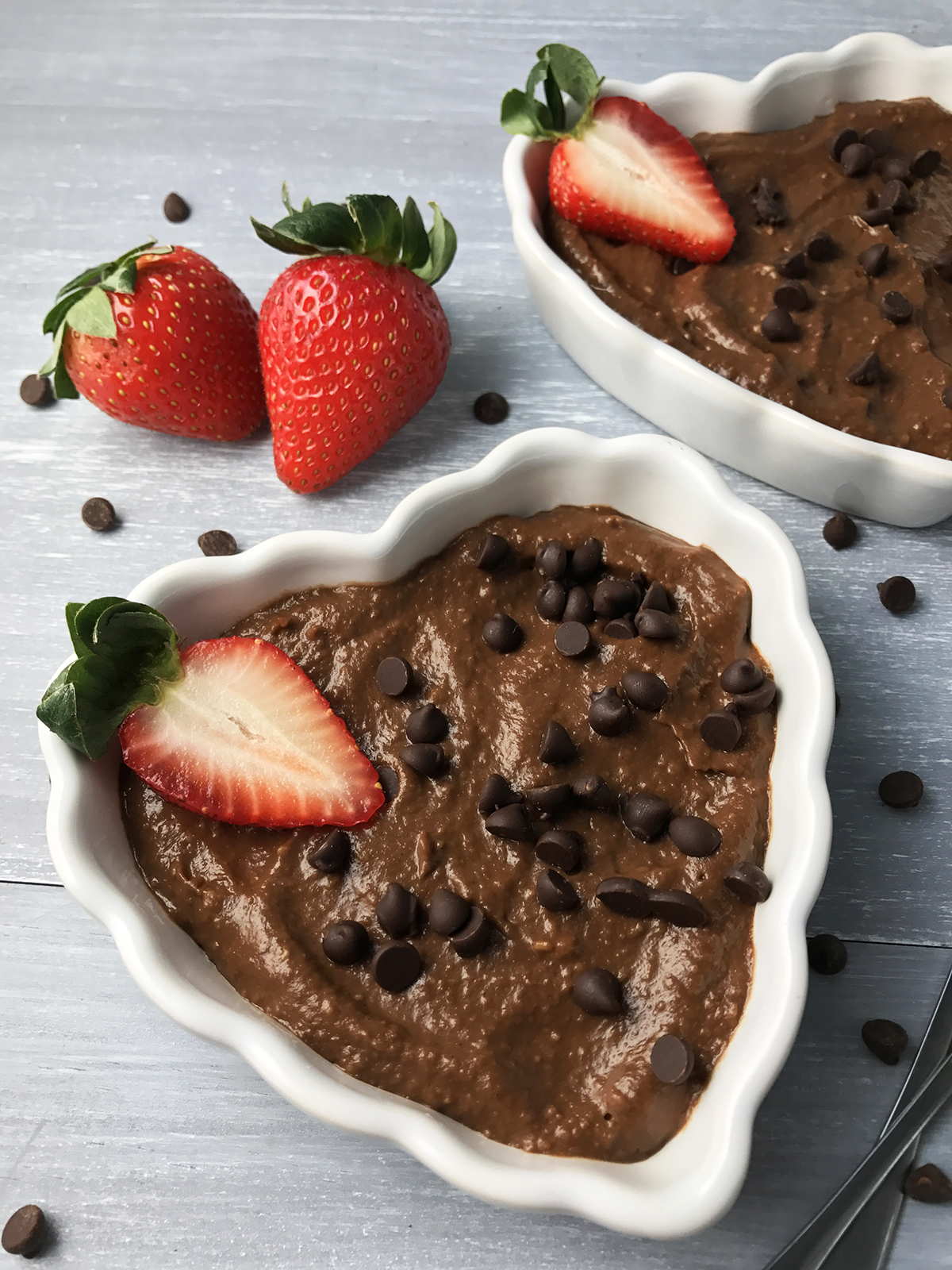 I love easy and quick desserts. Also, the fact that this contains avocados makes it so nutritious and your kids won't know. You will see alot of easy no-bake desserts from me. If it's easy and delicious, that makes it A+ in my book. What's your favorite easy dessert?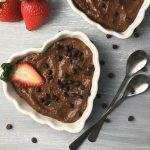 Vegan Chocolate Mousse Recipe
Print
Ingredients
2

ripe avocados

2

tbsp

unsweetened cocoa powder

2

tbsp

agave syrup

1

small pinch

salt
Instructions
Cut the avocados in half, remove the seed, and scoop out the flesh with a spoon.

Place all the ingredients in a food processor.

Blend until completely smooth & serve cold.
Recipe Notes
Make sure the avocados are ripe, if not, this won't be as smooth.
If you don't have cocoa powder, you an substitute for chocolate chips, you may need to play with the amounts. Start with a little and keep adding until you get the taste you like.