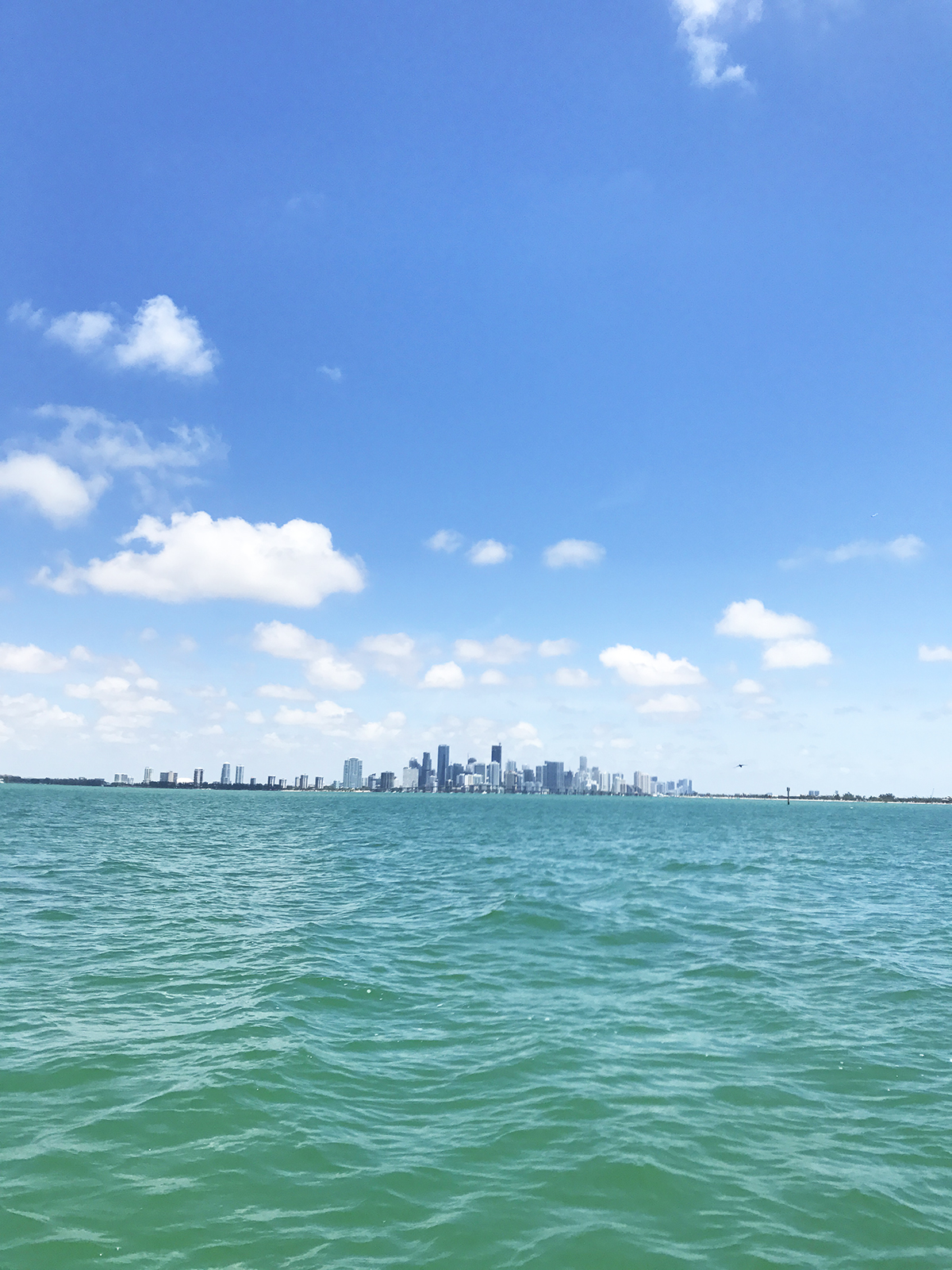 I love to fish. I grew up fishing on the Mediterranean Sea with a simple rod (didn't even have a reel). It was made of a simple stick, attached to a fishing wire, a hook and a bobber. I didn't catch big fish, they were the size of my hand if I was lucky, and I have very small hands. It was relaxing and fun. It was amazing to just stand on the dock and cast and wait. I have such a connection to water, and specifically the ocean. So, standing and waiting for a fish is much about enjoying the moment as it is to actually catch something.
Fast forward to now, I go lake fishing mostly. And it's fun, and ok, but nothing beats ocean fishing. We did a deep sea fishing trip last year in Miami. And that went horrible for me. I get awfully sea sick. I took Dramamine, but I didn't know the swells would be so high and that I was supposed to start the Dramamine the night before. Needless to stay I spent the entire trip with my dad and we were both doubled over a bucket. Sam had a blast and caught a tuna, yes a tuna! We had sashimi after and cooked up the fish, it was amazing, but that is another story.
So this time when we went to Miami I was determined to find a fishing trip that was more my pace, and on Biscayne Bay so that the waves would be minimal. I wanted to actually enjoy the trip and be able to fish, you know little things lol. So after some research I found that you could fish on the bay, and that it was actually the type of fish I loved to eat. All kinds of snapper, potentially grouper and more. I was in!
I set it up with Captain Alex from Miami Inshore Fishing and we had an amazing time. I definitely recommend booking with him. We did a half day in the morning, it was perfect weather and here's how it went. We took an Uber from Miami to Key Biscayne to meet at Crandon Marina. We boarded and he took us out about 15 miles (30 minutes by boat) to Boca Chita Key. We stopped off a private island to catch some bait fish.
He did it by casting a net several times over small schools of silver fish that were about 6 inches long. He would save the fish in the well on the boat, because we needed smaller live fish to entice the bigger fish we wanted to catch.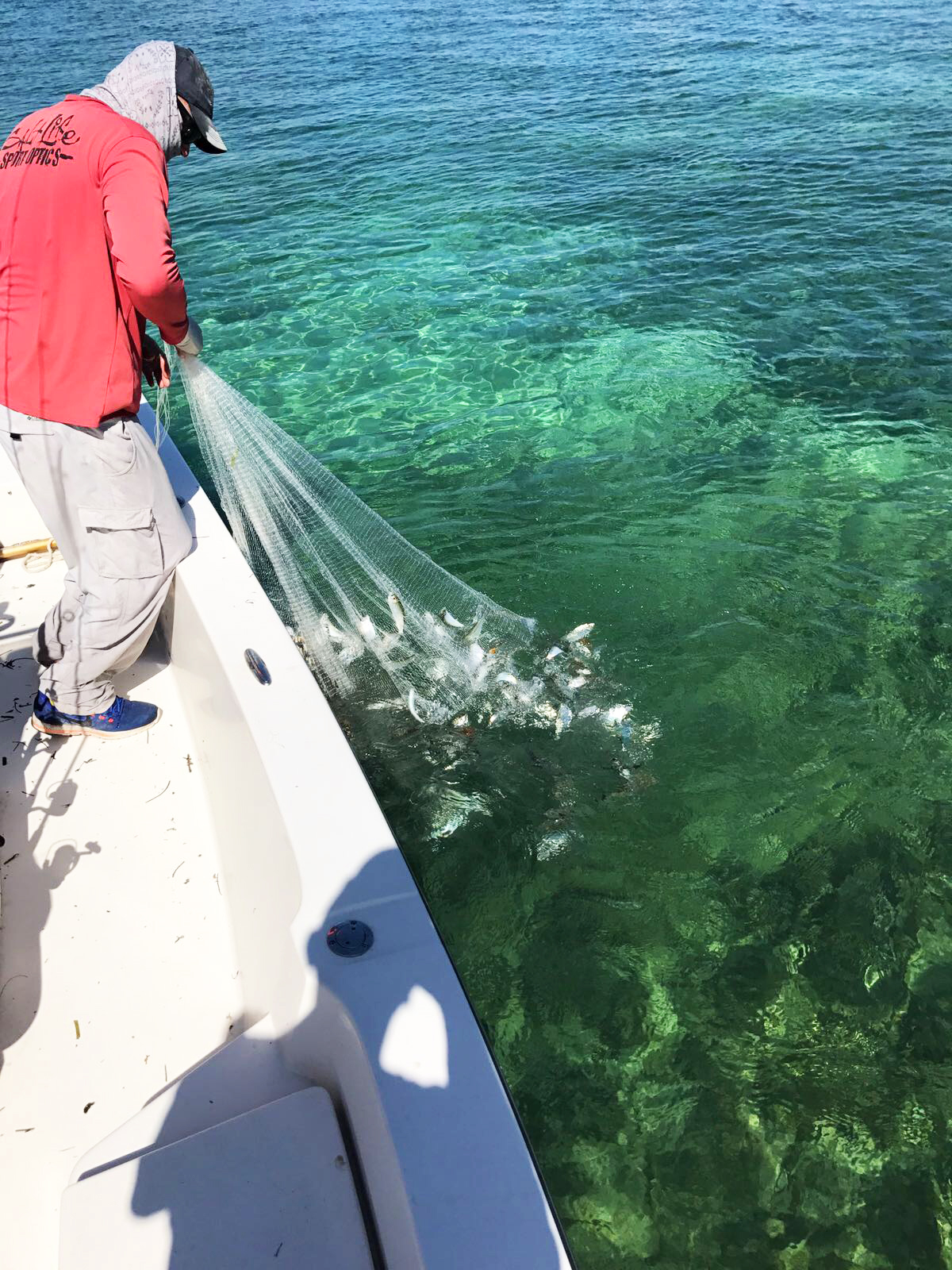 I was surprised that most of Biscayne Bay is pretty shallow. He said the deepest it gets is 15 ft in most places. But man, is it alive! We saw tons of star fish, a huge sting ray, a nurse shark and lots of tropical fish. I was in heaven.
We stayed around the island for a bit and started fishing. I got the first bite! A barracuda! Man are they long and their teeth pointy. They are huge fighters too, which make it so fun to reel them in. It is a battle.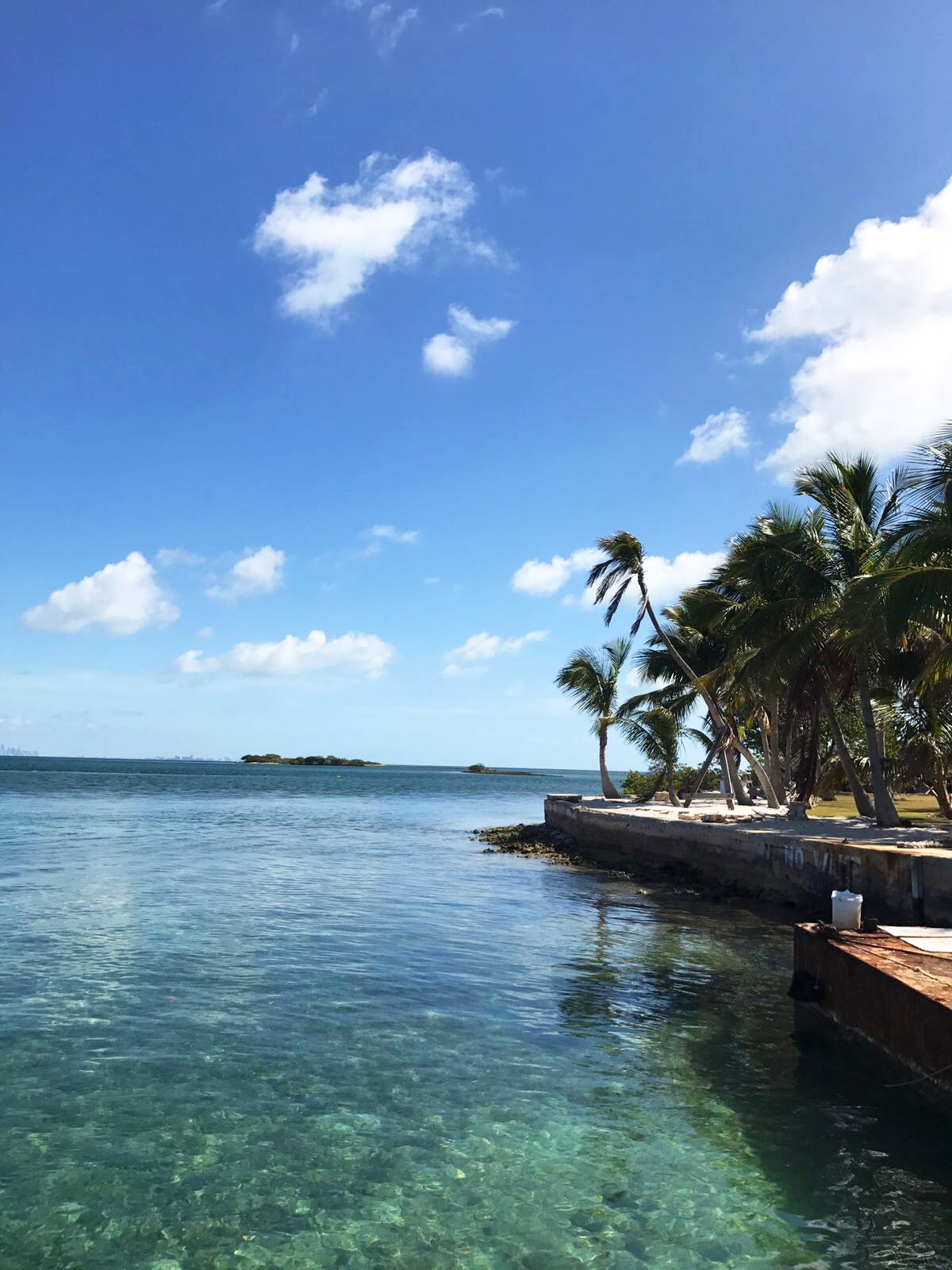 So, we didn't keep any of the barracuda to eat, but I think we easily caught around 8. And so many other close bites, and so many of them snapped off our fishing wires, hook and all!
Below is the fist barracuda I caught, and a mutton snapper Captain Alex caught. I caught a few snapper, but many of them were at the legal limit of 18 inches. They were all an inch smaller…womp womp.
Check out the barracuda's teeth below. You can see why they have such a reputation! It's crazy the first one I bagged, the hook was only wrapped around two of it's teeth! If I had let up a bit, or the fish had, I would've definitely lost it since the hook was not actually in the fish.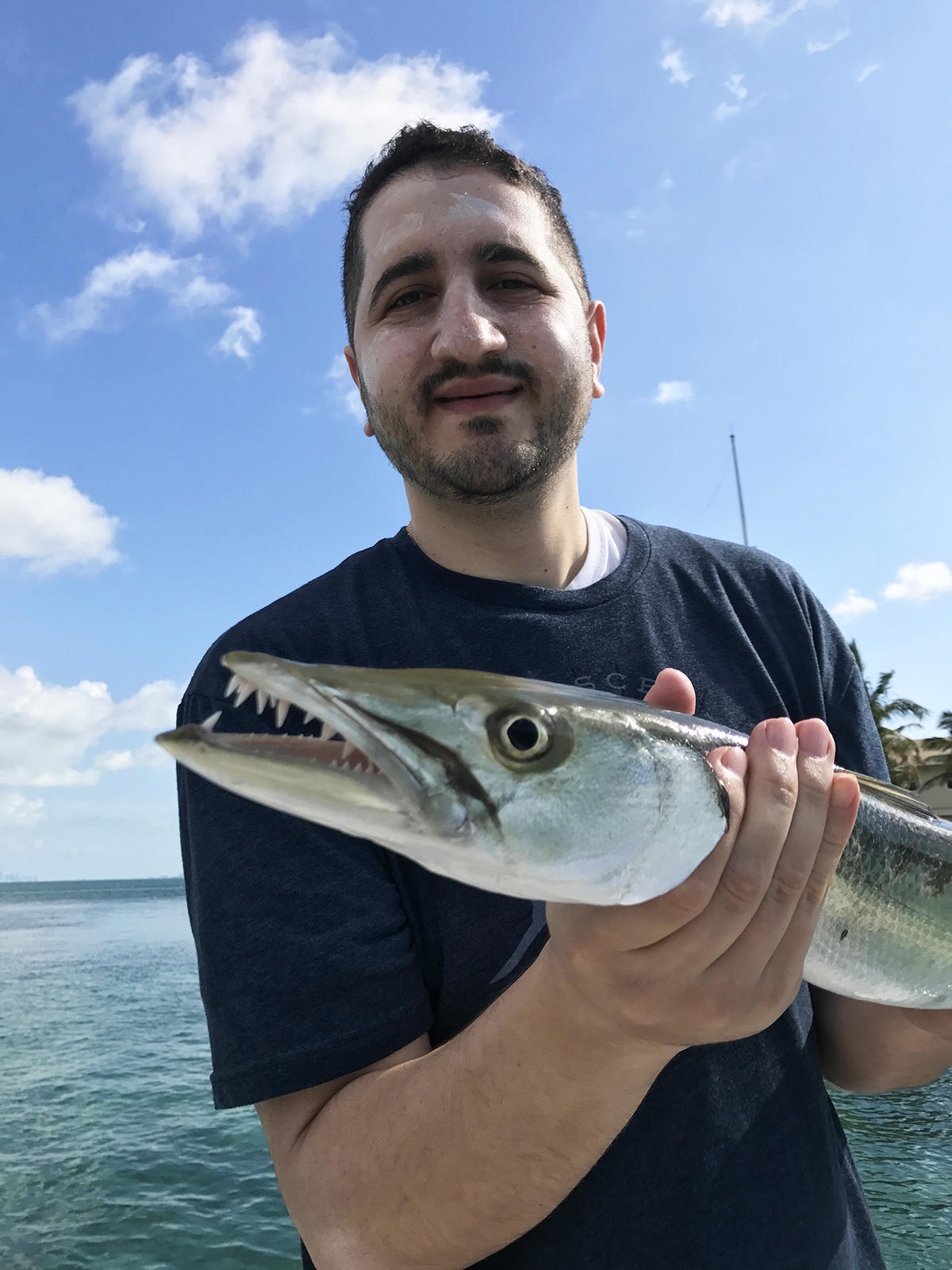 After we fished that spot a bit, we got sick of the barracuda constantly eating our bait, so we moved back up north about ten minutes and anchored more out in the open to catch some eating fish. We were casting ahead of the current, because the fish wait at the edges for fish being dragged in the stream. And we got to fishing. Sam caught a yellowjack and we kept it too. We caught a bunch of snapper. And yes, we were slathered in sun screen so we wouldn't roast out on the water. I know, we look funny…but what's funnier is Capt. Alex is actually a red head, and does this for a living. So he literally covers up head to toe and is always slathered in sun screen.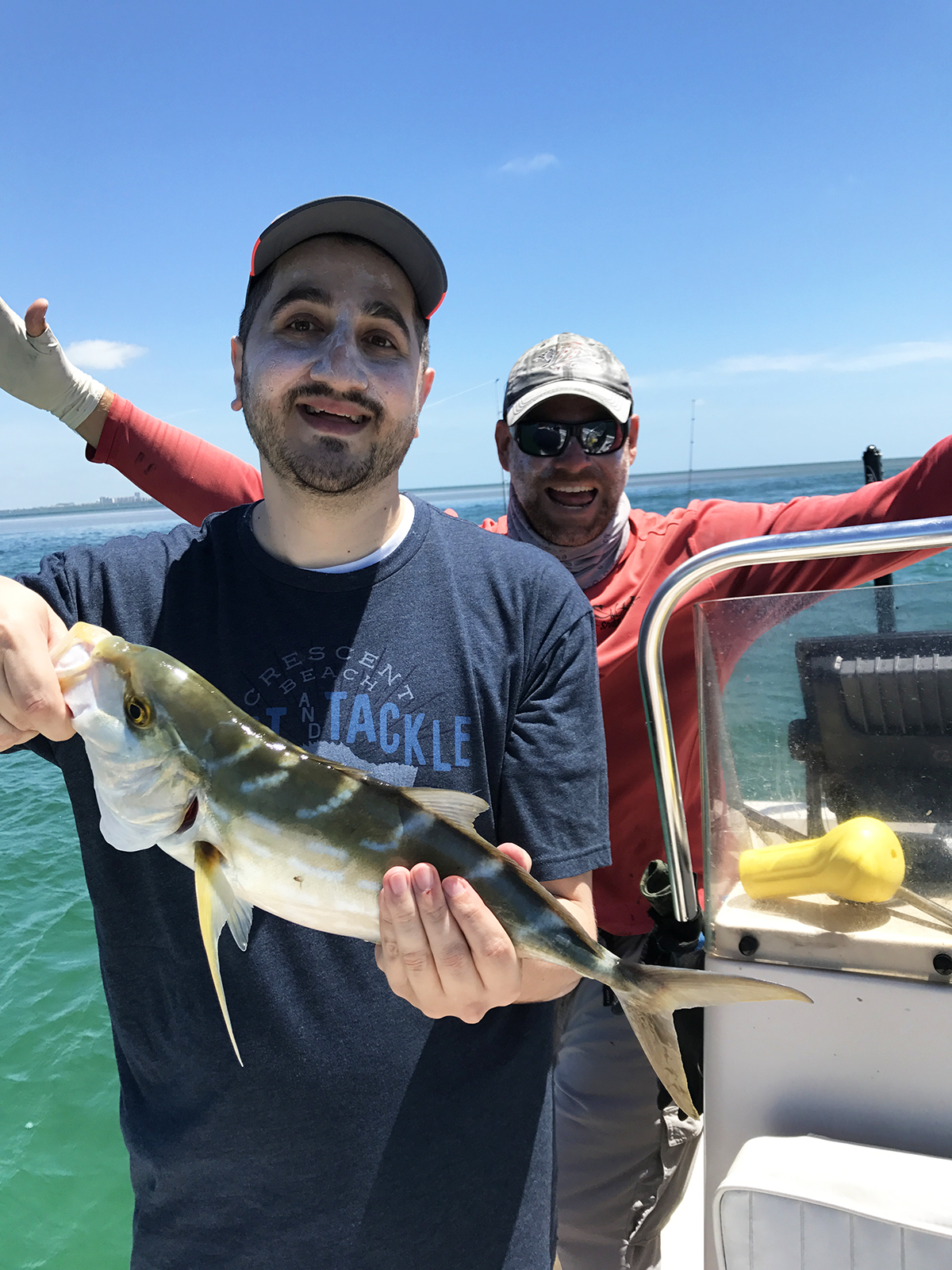 We went back with four fish total. A yellowjack, a mutton snapper, and two mangrove snapper. Good eating if you ask me!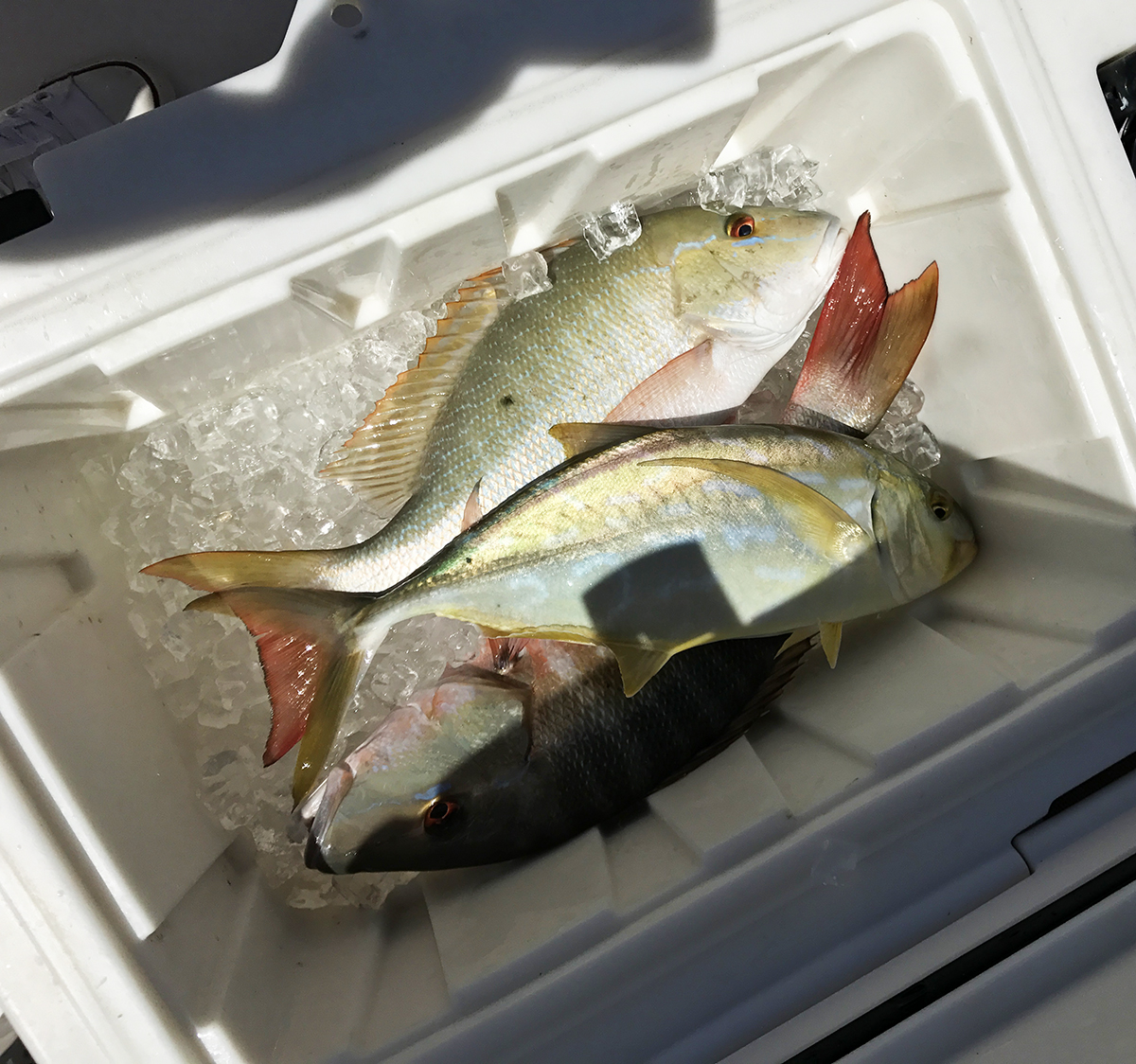 When we were done, we drove back to the marina where Capt Alex filleted our fish. We had a disposable cooler with us, we filled it with ice and the fish. We were considering bringing back the fish with us to Michigan, but we were unsure about the process and did not want to have the fish thrown out at the airport. Captain Alex recommended a nearby restaurant, Whiskey Joe's, that would cook up our fish for us and so we headed there in another Uber with our little cooler and all, lol.
The view from Whiskey Joe's was perfect. It was of downtown Miami, and the restaurant is at a boat marina, so we were surrounded by boats. It was perfect. Seating is outdoors, very laid back. It turns out you can bring your own fish, as many as you want, and you get to select if you want it grilled, blackened or fried, and it comes with rice and veggies, all for $20 a person. No hassle and enjoy your fish instantly.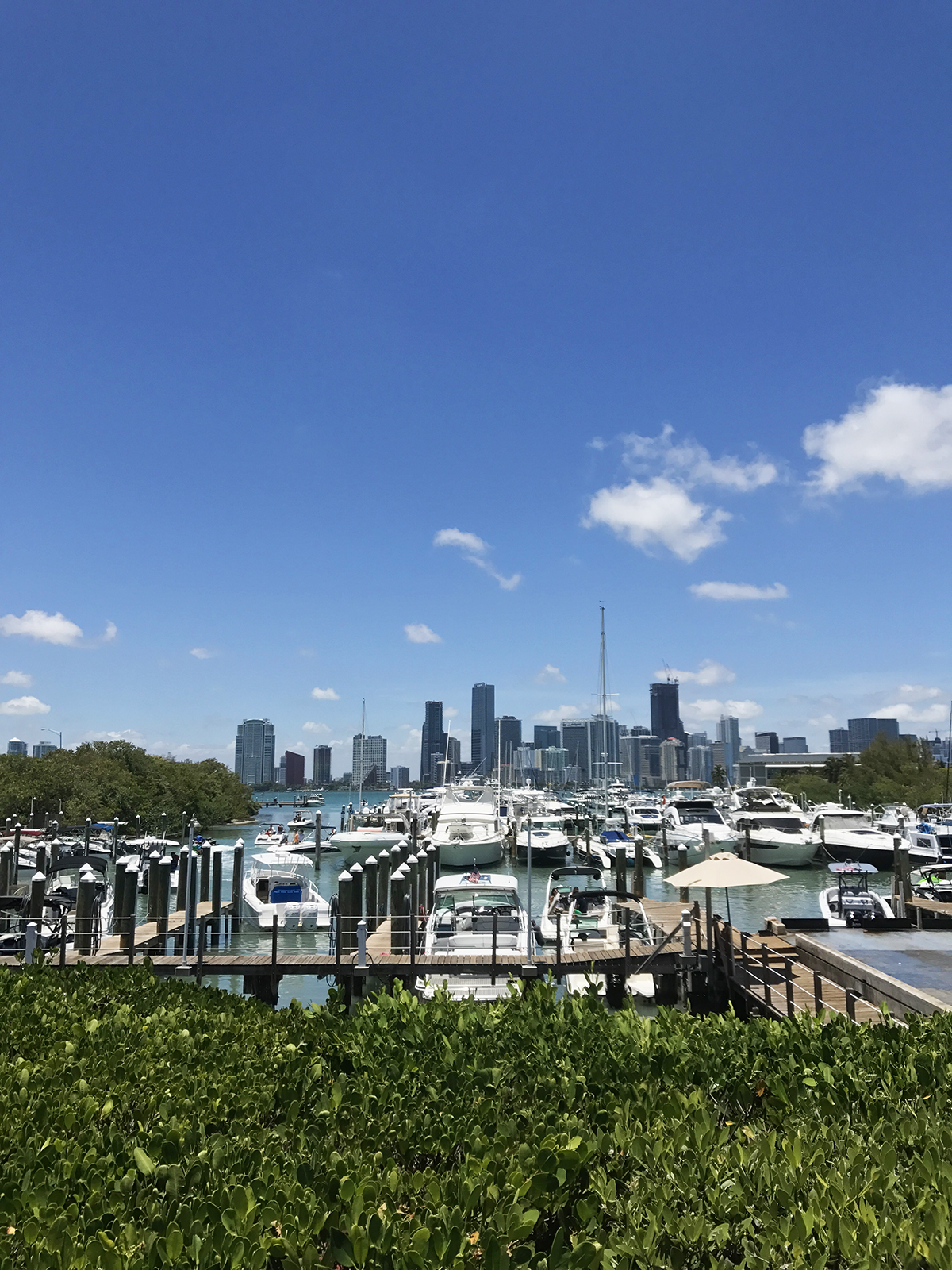 So here is our delicious grilled fish, ocean to table in literally hours, it can not get any better than this! We absolutely loved it all and devoured everything. Absolutely delicious, even more so because we caught it, but really, any kind of snapper is an absolute dream to eat.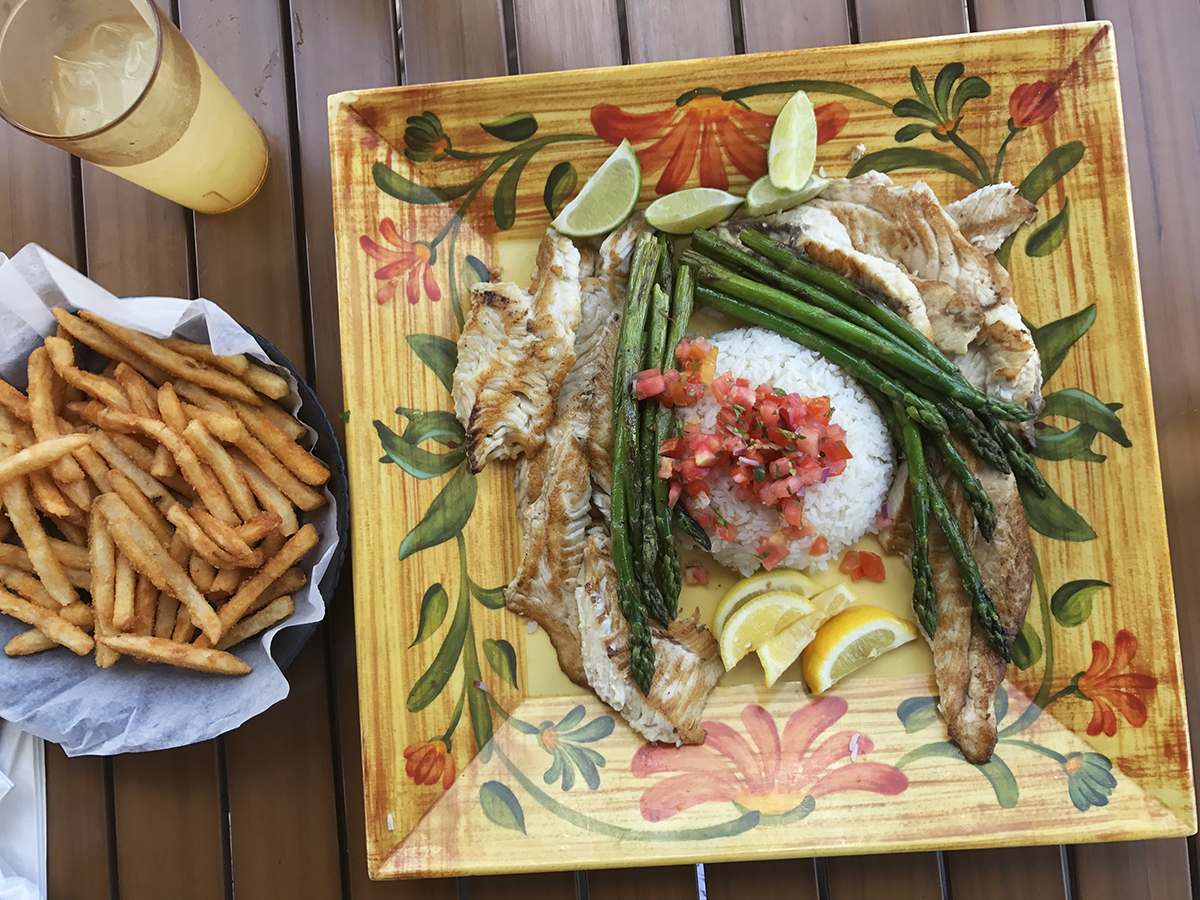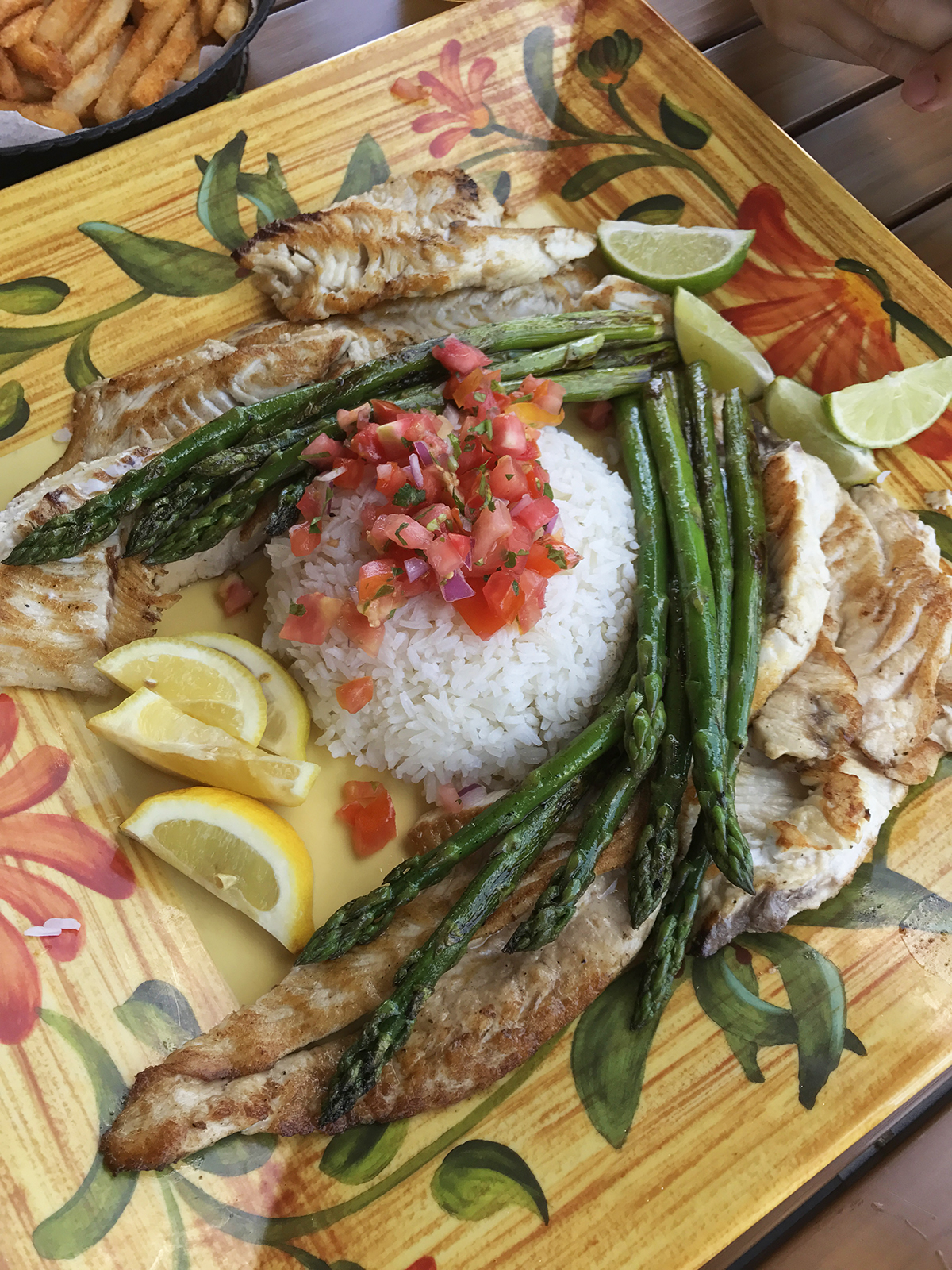 I will most definitely do this again. I wish I could do it every week. There is something so honest and thrilling about casting a simple hook, waiting and hoping, and eventually catching your dinner. Unbelievable. Absolutely positively satisfying to the deepest nooks in my soul.