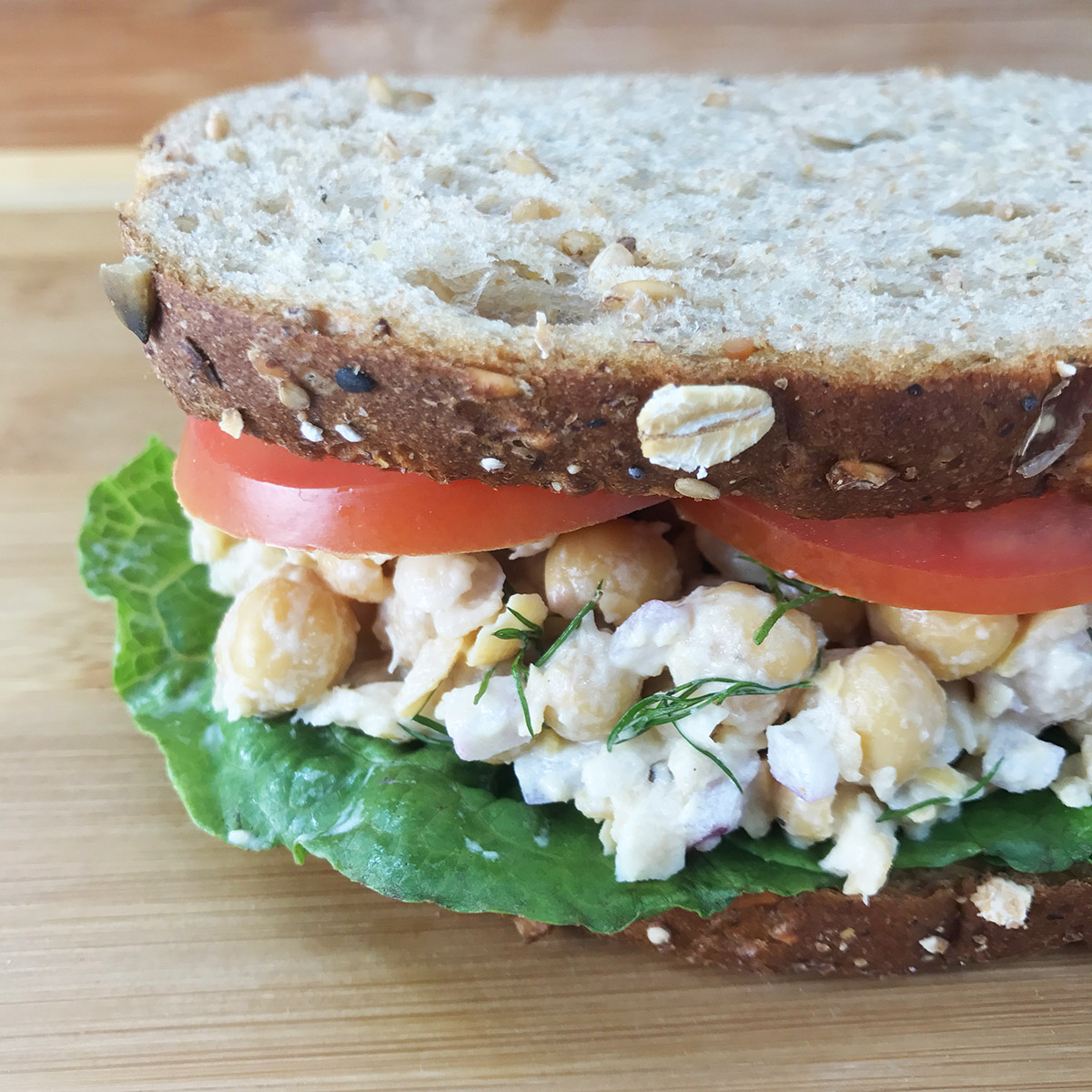 Sandwiches. Is there anything better? First off, hello bread & carb addiction, like seriously, it's real. And then you usually have some delicious filling, whether it's melted cheese, stacks of roasted veggies or whatever, and then the best part of a sandwich is that it's absolutely portable and you can eat it one handed. Look Ma, no hands! I'm typing one handed and stuffing my face at the same time. It's called multi-tasking. Ok Mira…get back on subject, chickpea sandwiches, ok? Since Sam has gone vegan and since I've been on a chickpea obsession this recipe made sense. It's a tuna free vegan chickpea salad sandwich. Man, that's a mouthful. But for serious. Make this chickpea salad sandwich recipe. It is hella good!
So, we used to love tuna salad sandwiches and wanted to recreate that similar taste. They are great because they are usually eaten cold, don't require much prep and you can take them with you in a cooler and enjoy them at the park in the summer…Or as you lay in bed and binge Netflix (we don't judge). Embrace the bread crumbs in bed my friends, this one is a keeper.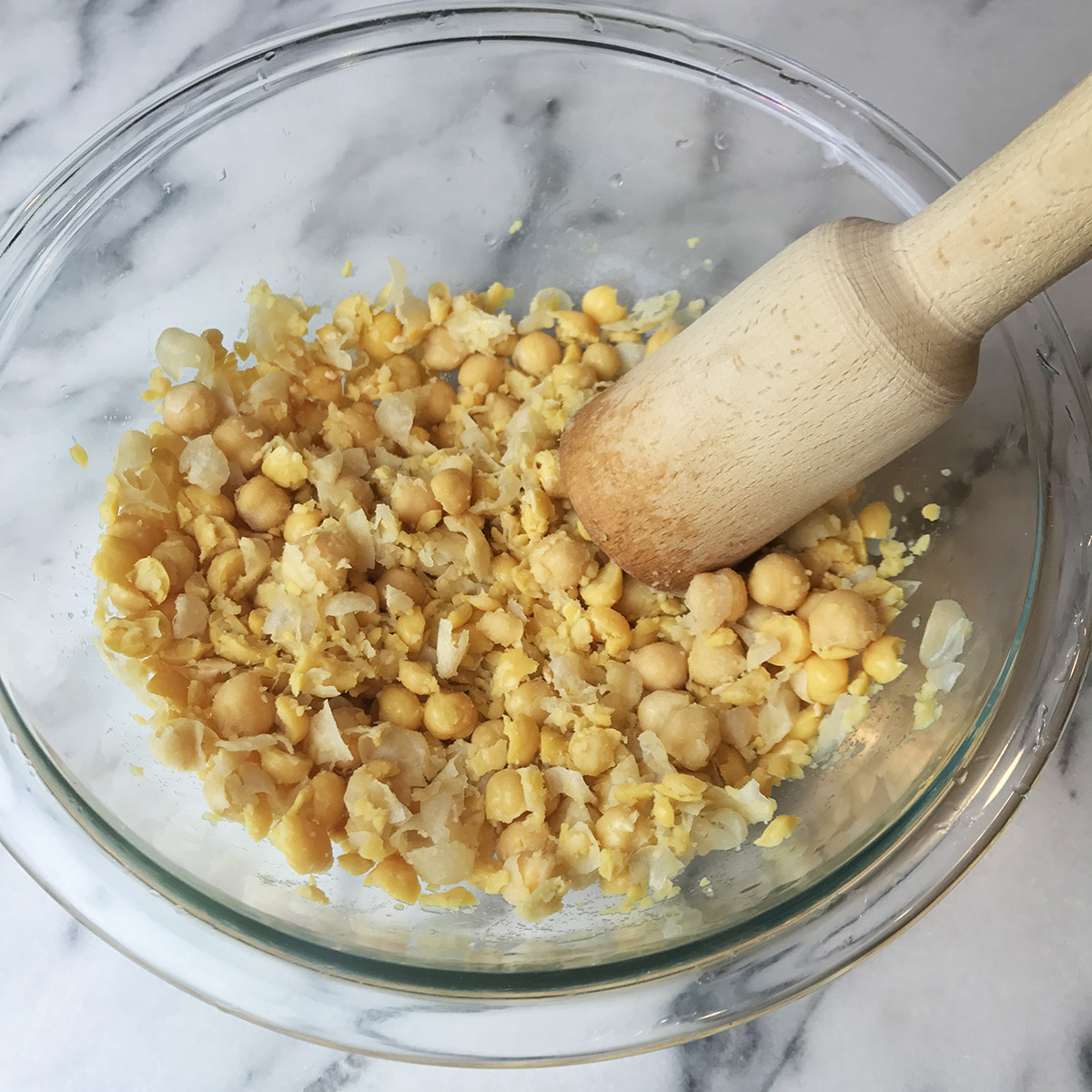 It is so quick to make. Cutting the onion is literally all of the work. The rest is sort of smash the chickpeas, add everything else and mix. It will take you longer to pick up takeout. So, when it's hot out, or you are just too tired or lazy, throw this baby together. Layer it in between some veggies and thick toast slices & you are in bizznaasss. Or if you want something even more refreshing you can try my other Mediterranean chickpea salad.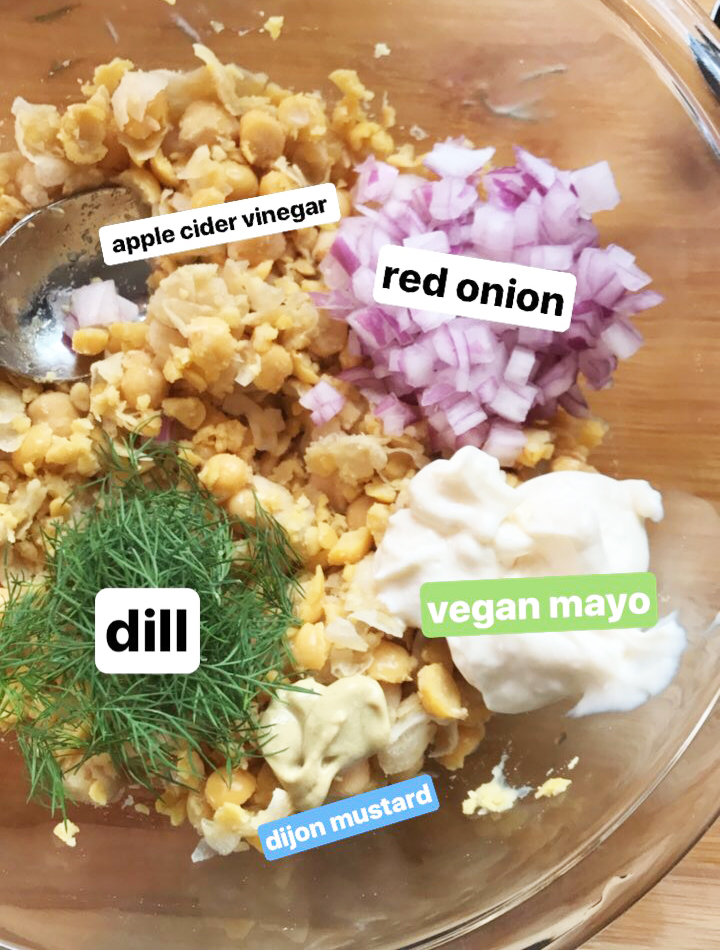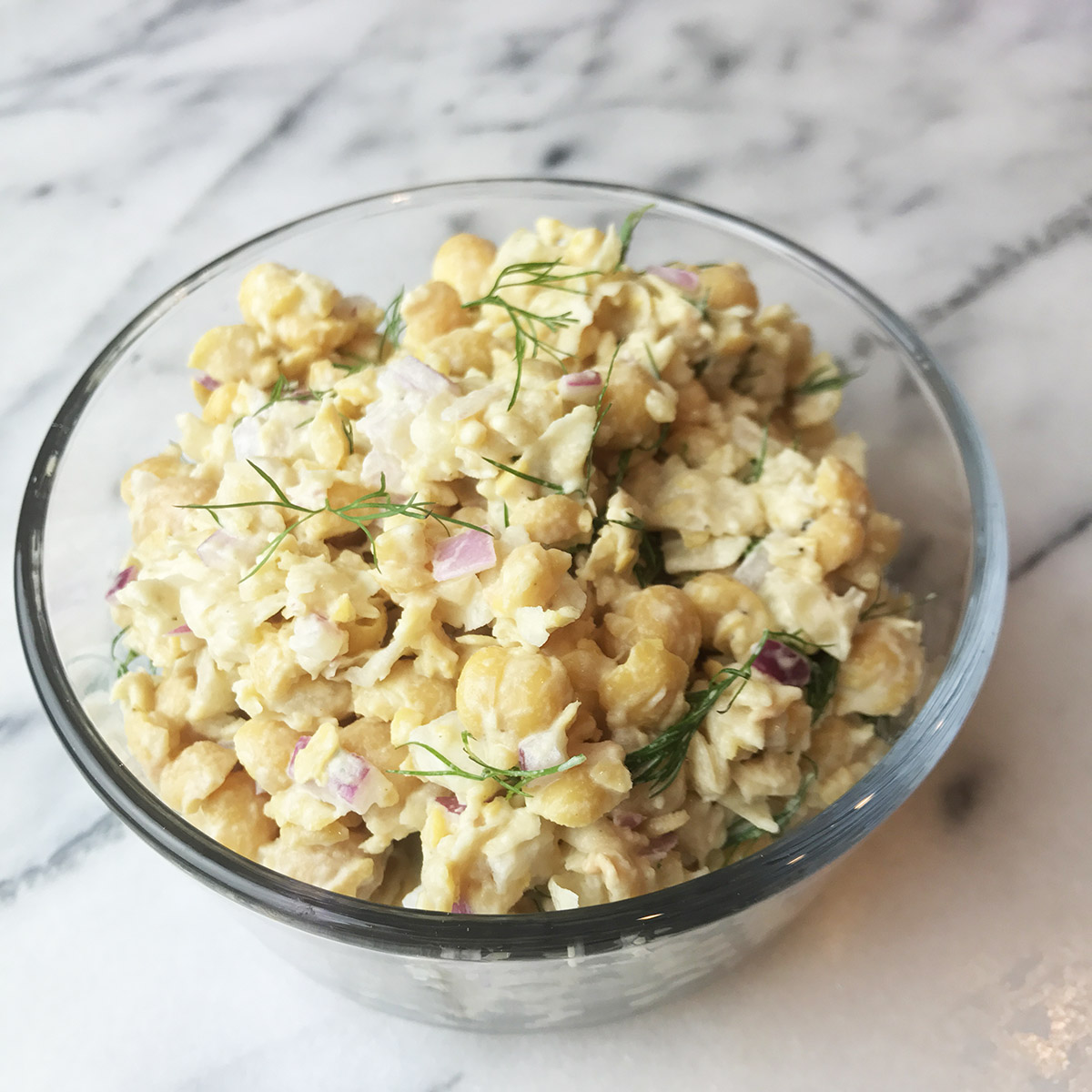 This will keep well stored in some glassware for a couple days in the fridge (assuming it lasts that long). This would be a big hit at picnics. Oh, and if you reallllly want to watch the calories, you can nix the mayo & substitute a smashed ripe avocado instead!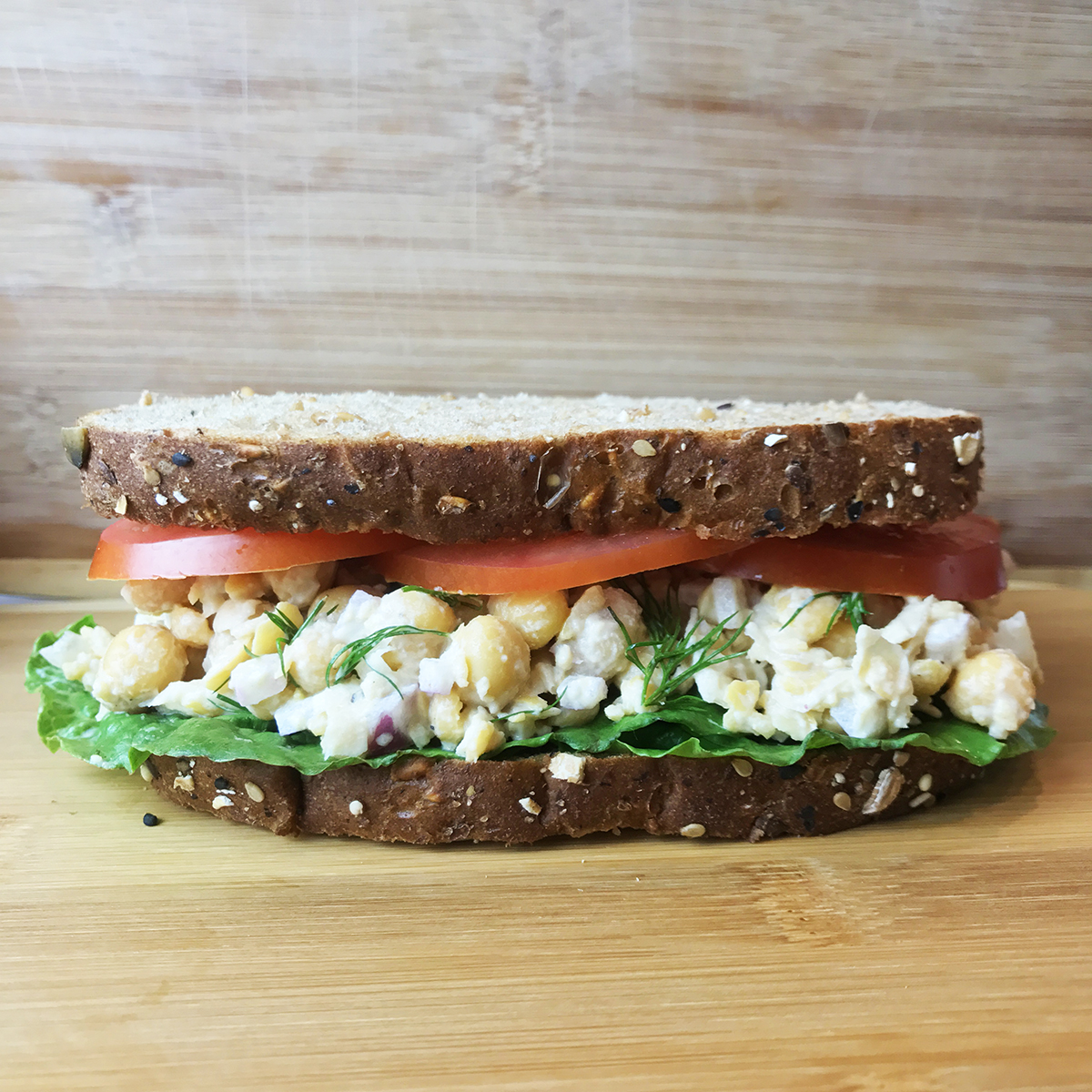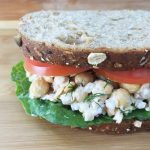 Vegan Chickpea Salad Sandwich Recipe
Print
Ingredients
1

15 oz can

chickpeas

1/4

cup

red onion, chopped small

2

tbsp

fresh dill (or 1 tbsp dry dill)

2

tbsp

vegan mayo (or sub one ripe avocado)

1.5

tsp

apple cider vinegar

1

tsp

dijon mustard

salt & pepper to taste
For the Sandwich
4

slices

toast (gluten free optional)

1

tomato, sliced

2

romaine lettuce leafs

pickles or pickled jalapenos optional
Instructions
Rinse and strain the chickpeas. Place them in a bowl then smash them with a spoon.

Tear the dill off the stalks first and pull them into smaller pieces if they are bunched.

Add the onion, dill, mayo, vinegar, mustard and salt & pepper to the bowl. Mix well.

Toast the bread. Add the lettuce, then the chickpea salad. Top with tomatoes and pickles.
Recipe Notes
This will keep well in the fridge for 2 days.
If you aren't vegan you can use regular mayo in the same portions.
For a healthier option, smash a small ripe avocado and substitute it for the mayo.
You can add celery to this but I find it overpowering.