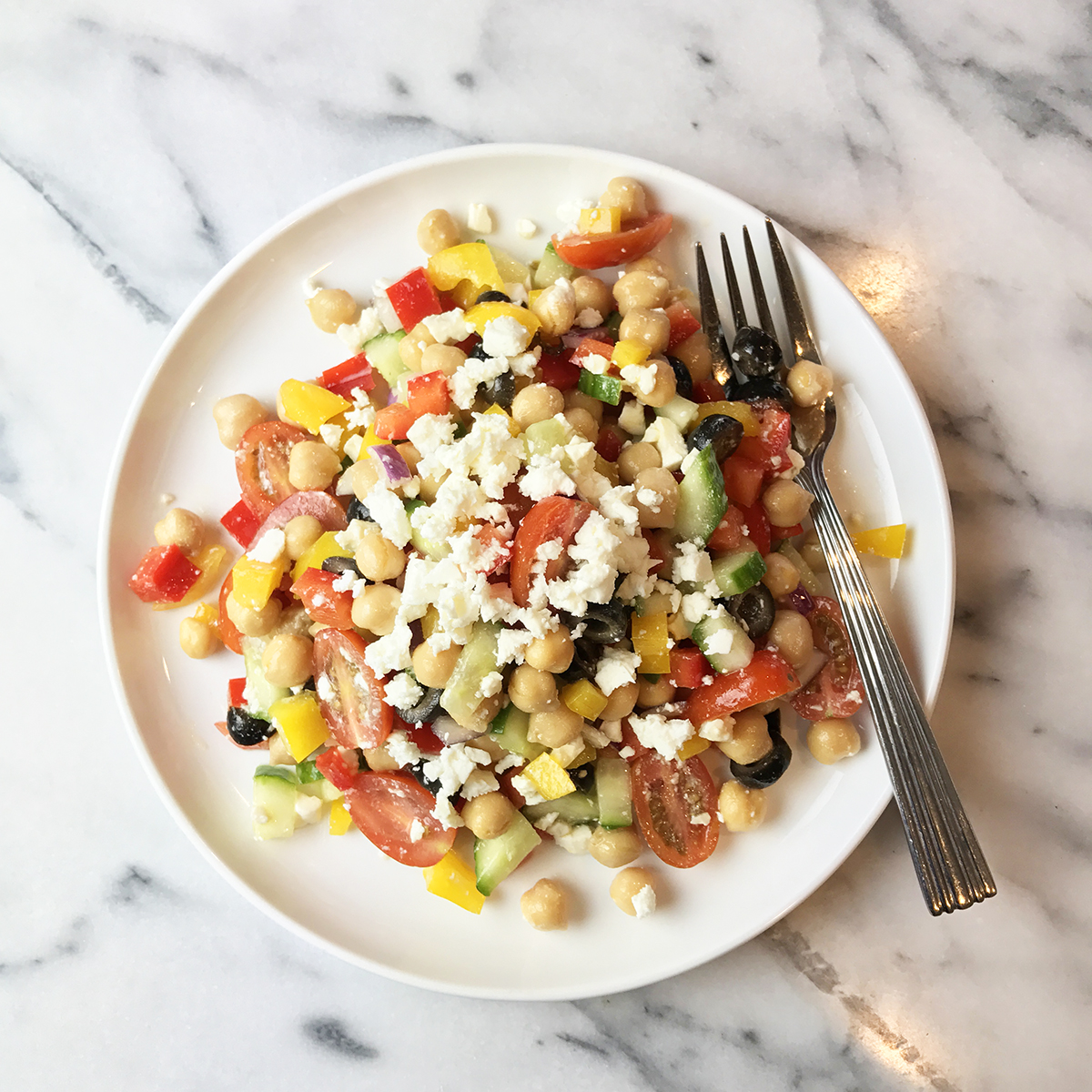 You guys, you have to make this Mediterranean chickpea salad recipe. For realz. It's perfect for spring and summer, and even better, it only gets tastier as it sits in the fridge. Hello, leftovers! I love leftovers, because when hunger strikes you want something healthy on hand that also fills you. I made this on a Saturday, and had a bowl three days in a row, and it tasted amazing each day. I even took some over to a friends house, and she used it as a dip with tortilla chips, oh yes she did!
For me, salads are a big deal. I love them, and I love salads that have a lot going on, or that could be a meal on their own. Just the way I am. That's why I love Greek salads, fattoush or all those loaded salads at California Pizza Kitchen, you know what I'm talking about.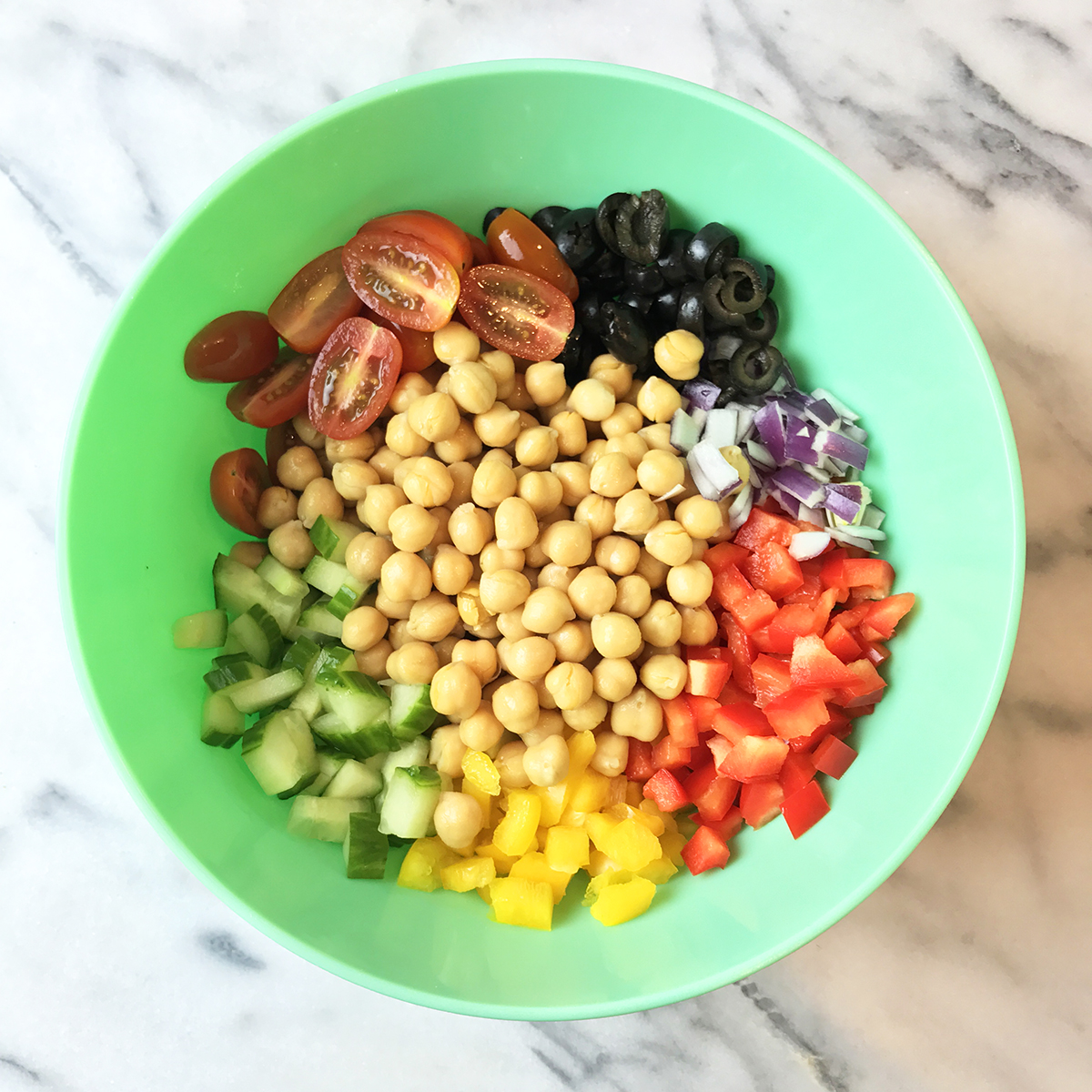 This salad is tangy and filling, full of fiber and more importantly, protein from the chickpeas! This chickpea salad recipe is super easy. The most work is just chopping everything up, the rest is easy, and make extras because like I said, this lasts.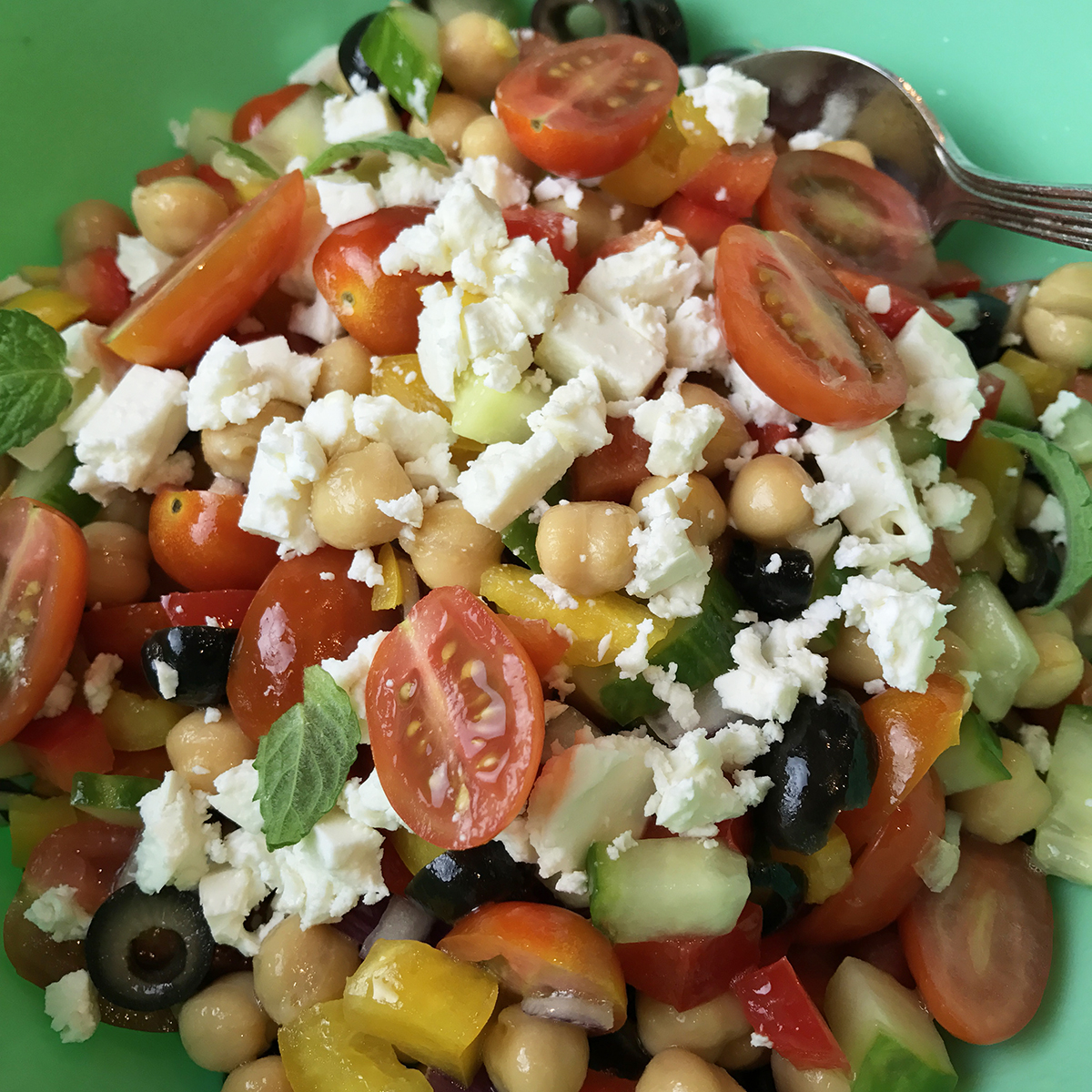 What I love about it too, it looks like a rainbow! Eating the rainbow is always essential to making sure you get all your nutrients, and staying healthy. Of course, I had to add feta, because cheese, duh. If you want to keep it vegan, you can omit the feta. The tangy feta brings this chickpea salad together nicely, and because feta is salty, I don't add salt to the salad. Feel free too, but we are a low salt household (so much better for you), so we don't miss it.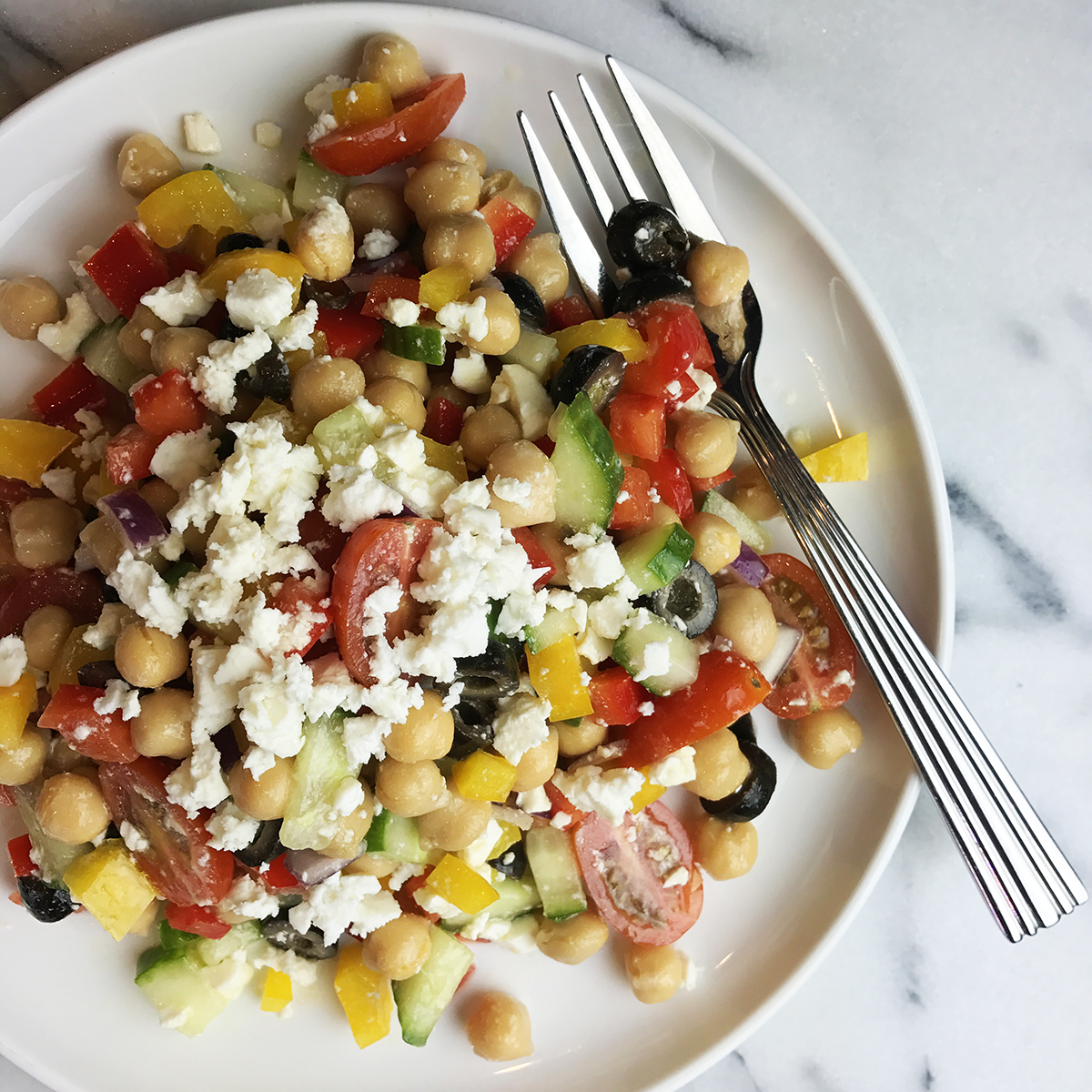 This would really make a great addition to a picnic or a potluck. I mean, you get sick of the same old salads time after time. The cool thing about this, is you can add even more stuff like beets, or mint. It doesn't get any better than this chickpea salad!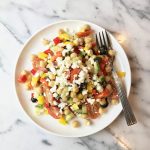 Mediterranean Chickpea Salad Recipe
Print
Ingredients
Vegetables
1

can

chickpeas

1

cup

grape tomato, sliced

1/2

cup

black olives

1/2

cup

cucumber, chopped

1/2

cup

yellow pepper, chopped

1/2

cup

red pepper, chopped

1/4

cup

red onion, chopped

1/2

cup

feta, crumbled
Dressing
2

tbsp

lime

2

tbsp

lemon

2

tbsp

olive oil

fresh mint, optional

salt, optional
Instructions
Rinse & drain the chickpeas.

In a bowl, add the chickpeas and all the vegetables & feta. Mix.

Mix the dressing ingredients & pour over the salad, and mix again.