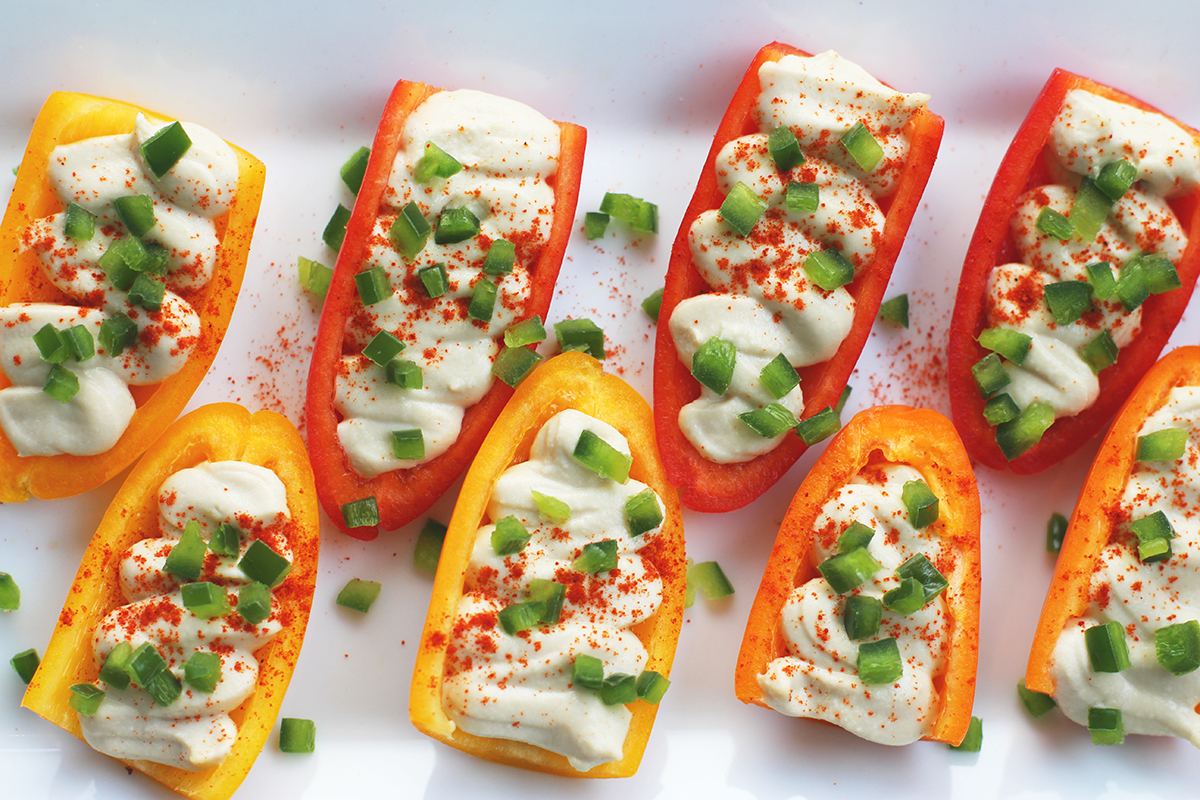 Every other weekend I make a huge batch of hummus, from scratch. And I mean yuuuugggeee. We go through it daily, either in sandwiches or part of dinner, but mostly as a dip with tortilla chips. Occasionally, I'll figure out a way to use it in an appetizer to make a "skinny" recipe.
Everyone loves jalapeno poppers, the spice, the warm gooey cream cheese, so damn good. But also, so high in calories, and not the best appetizer to have on a usual basis. These skinny jalapeno poppers are an easy spin off of that. These are not filled with cream cheese, but you will love them all the same.
So, here is how to make skinny jalapeno poppers. Slice off the top of mini colored peppers, then slice them in half. Remove all the seeds. Fill a ziplock with some smooth, slightly thinned out hummus, use your best hummus recipe. Cut the corner out, and pipe the hummus into the peppers. Sprinkle with paprika, and sprinkle with some diced jalapeno. You can eat them right away, or save in the fridge for later. Super easy, super healthy, and super delicious! Try this at a party, everyone will love them.