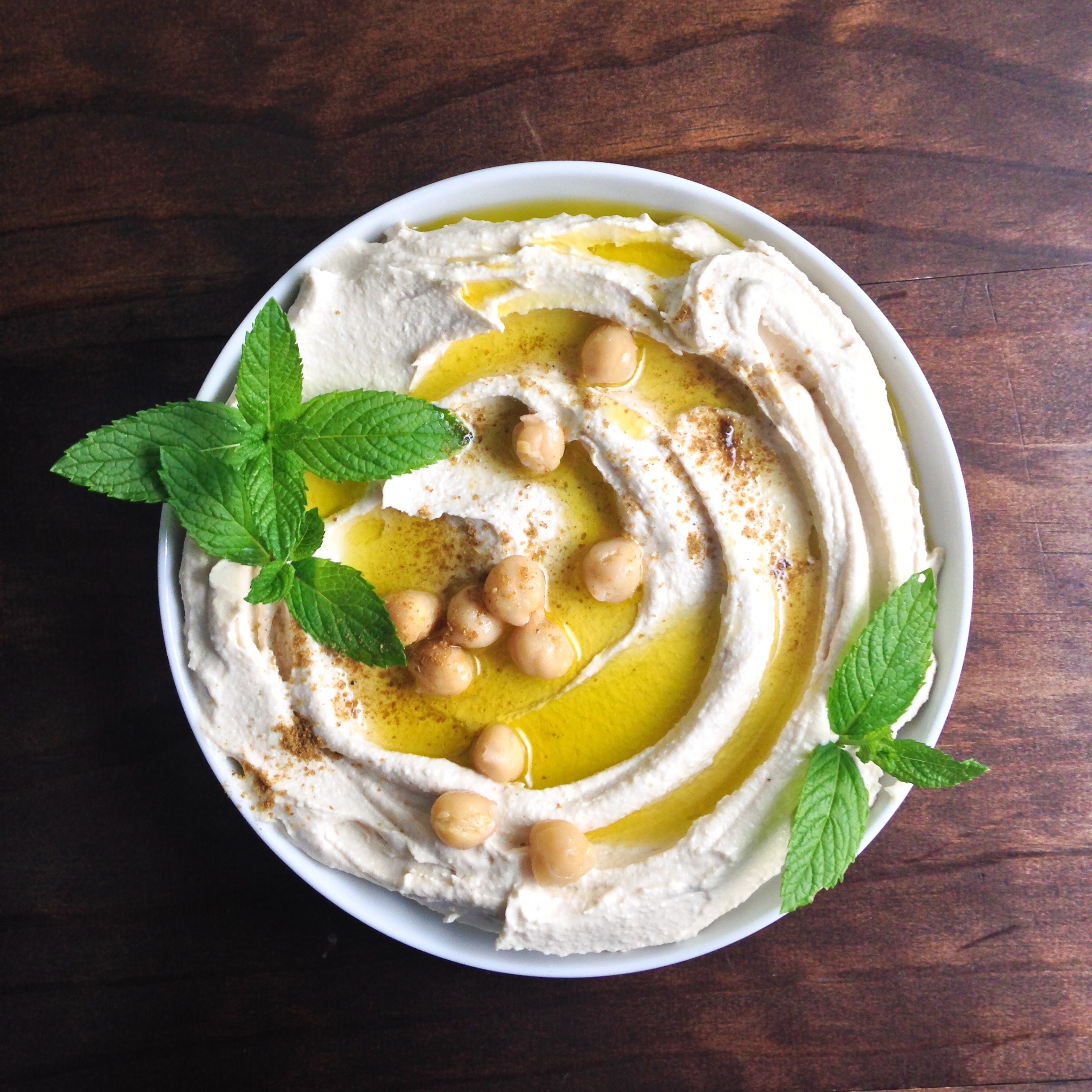 Hummus. We all love it, right? I can eat it by the spoonful (and may occasionally do so, crouched in a dark corner, with my precious). For a while, I was a hummus purist. It irked me when anyone called it a dip, or "tainted" it with flavorings. Then I came to my senses, that I was being uptight for nothing, a rookie mistake for sure.
It took me a long time to perfect my hummus recipe. Not just for taste, but for smoothness. My recipe calls for a pressure cooker, which I could not cook most meals without. It cooks the chickpeas & the skins to the consistency of butter . If you don't have one, then simply boil the chickpeas until tender.
I make big batches, and we eat it on everything from sandwiches to dip tortilla chips & carrots in. I make hummus every ten days to two weeks, if it even lasts that long. How do you like your hummus?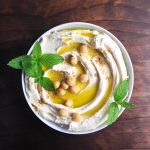 Easy Smooth Hummus Recipe
Print
Ingredients
2

cups

dried chickpeas

1

teaspoon

baking soda

1

clove

garlic

1

teaspoon

salt

3/4

cup

lemon juice

1/2

cup

tahini

11

cups

water, divided
Instructions
Prepare Chickpeas:
Soak the chickpeas overnight in a bowl with 5 cups of water and the baking soda.

The next day, rinse the chickpeas with fresh water, drain them and then add them into the pressure cooker. Add 6 cups of water.

Bring the pressure cooker up to full pressure on the low setting. Lower the heat and keep it at pressure for 6 min.

Cool down the pressure cooker by putting it under cold water, open the lid (carefully). Strain the chickpeas, reserve some of the liquid.

Let the chickpeas cool, when the chickpeas are lukewarm then proceed.



Prepare Hummus:
Add the garlic & salt to the food processor. Blend.

Add the chickpeas, and blend for a few minutes until smooth.

Add the tahini & lemon juice. Blend again, and done!
Recipe Notes
If the hummus is too thick, add some of the reserved chickpea liquid and blend.
Hummus may thicken when refrigerated, simply add a little water & mix to achieve desired consistency.